Alvin Moe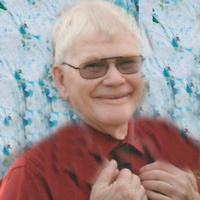 May 03, 1930 – October 30, 2018
Send Flowers
Sign Guestbook|
View Guest Book Entries|
Send Private Condolences|
Send Sympathy Card
Alvin Moe, age 88 of Bottineau, died Tuesday in a Minot hospital. His Memorial service will be held on Saturday, November 3, 2018 at 10:00 A.M. in the Our Savior's Lutheran Church in Bottineau.
Alvin Moe, a son of the late Almer and Bertha Fortun Moe, was born on May 3, 1930 in Bottineau. It was here he was reared and attended school. Following his education, he was married to Janette Hahn on September 24, 1953. They made their home in Bottineau where Alvin was a mechanic and also the owner and operator of Hi-Way Grocery. Following his retirement, they continued to make Bottineau their home.
Alvin was  a member of Our Savior's Lutheran Church in Bottineau.
Alvin passed away on Tuesday, October 30, 2018 in a Minot hospital.
Alvin is survived by his wife, Janette Hahn Moe of Bottineau; four sons, and their spouses, Terry and Diane Moe of Bottineau, Robert and Jane Moe of Peoria, AZ, Rodney and Sabrina Moe  of West Des Moines, IA, and Gregory and Christine Moe of Peoria, AZ; seven grandchildren, Tracy Gorder of Fargo, Corey Moe of Farmington, MN, Rian Moe of West Des Moines, IA, Aaron Moe of Peoria , AZ, Brandon Moe of Peoria, AZ, Jacob Moe of Peoria, AZ, and Connor Moe of Peoria, AZ; and one brother, Lloyd Moe of Bottineau.
In addition to his parents he is preceded in death by a sister Bernice Anderson.
Arrangements were with Nero Funeral Home in Bottineau.
Friends may sign the online registrar at www.nerofuneralhome.net

Condolences to the Alvin Moe Family
From Vickie Metcalfe ('70):  Bottineau,ND
Gary and Dunseith friends,
Sincere sympathy to the family of Alvin Moe.
Several of Alvin's children attended  and graduated Dunseith School.
The Moe's owned a  business in Dunseith.
Sincerely,
Vickie M.
Don Peltier Question: Dunseith Basket Ball player
From Lee Stickland ('64) Dickinson, ND
Gary,
a gentleman that's doing a physical therapy on my right shoulder where the rotator cuff was torn ask me about my t-shirt that said Dunseith dragons on it. He said that he recalls A Don Peltier who had a nasty 3-point shot when they played for the state Championship with Underwood years ago. I had to admit to him that I did not know a gentleman by that name as I had been long removed from Dunseith Sports Circles.
Gary, maybe you would have information about this high school player who would now be about 40 years old. My physical therapist has advanced to be a master's in physical therapy and that would have taken good number of years to acquire, through the University of North Dakota at Grand Forks.
==============================================
Blog (753) posted on March 24, 2010
Reply from Don Boardman (60): Bottineau, ND.
You can add my name to the list of coming to the Dunseith reunion.
The picture that you got from Neola of "Just Us" playing at Brentmoor in Minot was taken three days after we had been to the Valley City Winter Show and did a concert there. When Jerry Olson is playing with us we are Hills and Plains Country Gospel. When he is gone in the winter the three of us – Dave Mettler, Tina Bullinger, and myself perform as "Just Us". We did an hour at the Frozen Fingers festival in Minot in February and we also go to nursing homes, hospital, assisted living facilities, churches and other festivals. We sponsor the International Country Gospel Music Fest at the Peace Gardens the 3rd weekend in August with performers from both Canada and the US. We have a good time performing for people.
Don Boardman (60)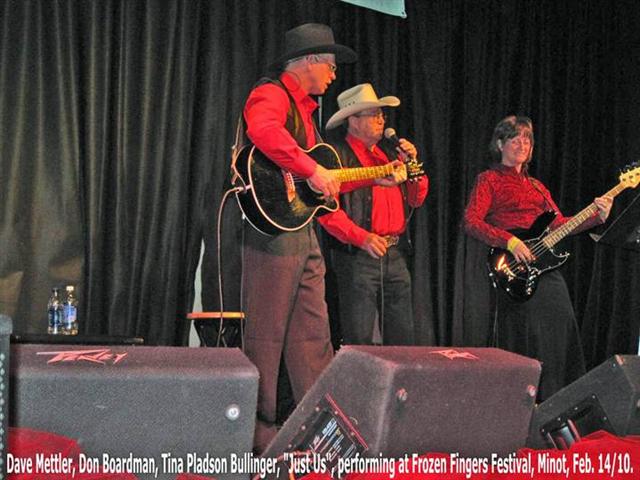 Reply from Aimee Lagerquist (97): Boulder, MT
Hi Gary, Just a quick clarification…my grandma's full name is Florence Christianson Williams Struck…and yep, she is a sister to Alma and Emma…and numberous others! =) Aimee Lagerquist
Aimee, I really screwed that one up yesterday. I just didn't bring all my thoughts together when I put that message out. I talked to your Grandmother, Florence Christianson Williams Struck, several times when I was putting class lists together. She is such a nice lady. She is the one that told me she and Orvin Hagen were in the same class in their country school. She requested that I add Orvin to their Class list of 1938 of which I have. Thank you so much for this correction. Gary
Reply from Kim Fassett: Coos Bay, OR.
Wow! That is so cool! To see Grandma, Mom & Dad Fassett 'out of the blue' in these old photos – is phenomenal! I just watched one episode of "Who do you think you are" (think that's what it's called?) and it's really inspired me to know more about family history. In fact (Dick J.), watched something on The History Channel (about Jesse James and his stashed treasures) … so that inspired me even more, considering we're related Who knows what the past will reveal … hopefully all good.
Like (sister) Pam said "THANKS for all you do".
Kim Fassett – Coos Bay
 Kim, It's great hearing from you. I understand that you were about 5 years old when your family left Dunseith. I know you have stayed well connected with your many relatives and others from Dunseith over the years. You come from great stock. Gary
Mr. Myron Haugse, previous Superintendent, Passed away:
From Gaillord Peltier (80): Turtle Lake, ND
Good Morning Gary;
I writing to inform everyone that one our previous superintendent's Mr. Myron Haugse passed away Sunday evening at about 6:30pm. Mr. Haugse worked for the Dunseith School District from 1987 to June 1995. I was a classroom teacher all the years that he was in Dunseith. Mr. Haugse's wife Marlene is originally from Rugby and have been living in Rugby in the summers. Mr. & Mrs. Haugse have been snowbirds for the last several years and been spending their winter's in Arizona. Mrs. Haugse is making plans to have a memorial sometime in mid April. I will give updates as Mrs. Haugse informs me with more information.
Thank you Gary;
Gaillord Peltier DHS "Class of 1980"
Gaillord, We are so sorry to hear of Mr. Haugse's death. I see he was a 1954 High School graduate from Dickinson. He was a young man. Our Condolences are extended to his family with his passing. Gary
'64 1/2 Mustang:
Reply from Dick Johnson (68): Dunseith, ND.
Gary and Friends,
I would just like to say thanks to Don Lamoureux for providing the interesting history of my '64 1/2 Mustang. Someday I would really like to see it again just for the memories. Don, I know how hard it is to find original 4 barrel intake manifolds for the 289 cubic inch engines. Few cars were equipped that way and very few intakes exist today. I do happen to have two of them, but that's after looking constantly for many years. The story of the theft of the old car is something I had never heard about. You are lucky to ever see it again, let alone getting it back mostly complete. That doesn't happen very often. Thanks Don and Gary!
Dick
Viking Exploration of the Turtle Mountains:
Reply Sharon Zorn Gerdes (62): Windsor, CO
Gary, regarding the Viking history in the Turtle mts. Several years ago John Molberg ( he taught at the Bottineau Forestry) put considerable time and effort into that very subject. He published a booklet with very interesting Viking information. I bought one at the Spectrum in Bottineau. I think their children still have the family cabin up at Metigoshe. They were an awesome family. Thanks, Sharon Zorn Gerdes.
Viking Exploration of the Turtle Mountains:
Reply from Dick Johnson (68): Dunseith, ND.
Gary and Friends,
Thanks to Glenda Fauske and my wife Brenda for locating this information. This is from a small book written by John Molberg, a long time professor at the School of Forestry, about the possibility of the Viking exploration of the Turtle Mountains. I will have to send the articles over several days as there are many pages and all are of interest to this subject. Thanks Gary!
Dick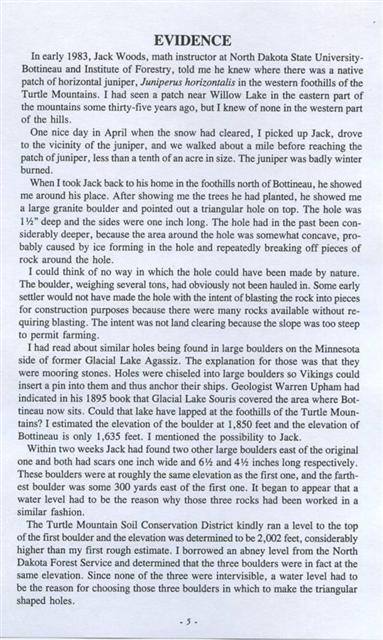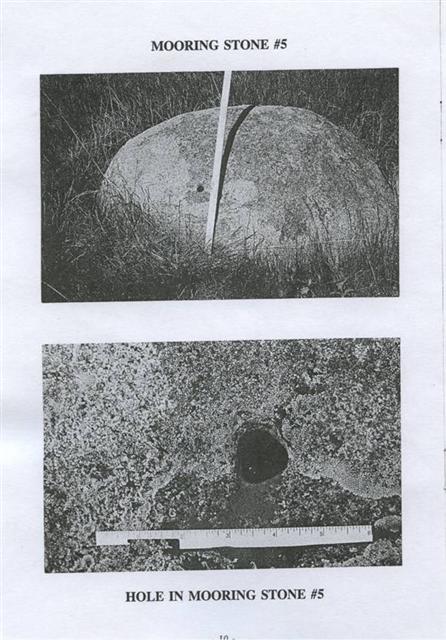 Fauske – Lutheran Confirmation Picture:
Reply from Bonnie Awalt Houle (56): Becker, MN
Hello Gary,
In looking over the Lutheran Confirmation Picture, I believe the Lady on the far right in the first row, is Betty Lou Poepple. In the second row numbers 5, 6, 7, on your right are Bertha Kraft (Marlene Armentrout's Sister), Doris Peterson and Mary (Tootsie) Peterson. What a great picture.
Bonnie Awalt Houle (56)
Fauske – Lutheran Confirmation Picture:
Reply from David Slyter (70): Fargo, ND.
Gary:
That is Bernard Hiatt next to Freddie.
Dave Slyter (70)
Fauske – Lutheran Confirmation Picture:
Reply from Murl Watkins Hill (50): Dunseith, ND.
Gary, I think I can get all the names of the Dunseith Lutheran Church Confirmation or probably a new membership group that Rev. C.T. Hanson had.
Back row: Rev. C.T. Hanson, Cliff Halvorson, Albet Halvorson, Darrel Fassett and Lloyd Hills,
3rd row: Bernard Hiatt, Freddie Hiatt, Alma Christianson Halvorson, Emma Christianson Halvorson, Raymond Nerple, Bob Stickland.
2nd row: Jackie Larson, Joy Stickland Peterson, Dorothy Strietzel Fassett, Florence Hiatt Dahl, Dorothy Kraft Schneider, Doris Peterson Williams, Mary Peterson.
1st row: Betty Eurich Nerple, Kate Kraft Fassett, Annie Kraft Hills, Charlotte Hiatt Lang, Dolly Hagen,Betty Lou Poeppel Olson, ?Really enjoy off my screen.
Rev Hanson's daughter, Clarice graduated with Marlene Molgard, Florence Hiatt, and I in 1950, They left and that is when Rev. O.O. Lovaas came.

Folks,
 We nailed this one. Thanks again for all your input and thank you Fauske's for sharing. This is fun. We now have another picture, with the correct identities, to add to our archives.
 Note to Carrole Fauske Rude (66), When I saw the gal, 4th from the left in the 2nd row, I could see your look in her eyes. I didn't think it was your mother, but I was pretty sure it was one of her sisters. Florence, you look great in this picture! Gary
4th Row: Rev C.T. Hanson, Cliff Halvorson, Albert Halvorson, Darrel Fassett and Lloyd Hill.
3rd row: Bernard Hiatt, Freddie Hiatt, Alma Christianson Halvorson, Emma Christianson Halvorson, Raymond Nerpel, Bob Stickland.
2nd row: Jackie Larson, Joy Stickland Peterson, Dorothy Strietzel Fassett, Forence Hiatt Dahl, Dorothy Kraft Schnieder, Doris Peterson Williams, Mary Peterson
1st row: Betty Eurich Nerpel, Kate Kraft Fassett, Annie Kraft Hill, Charlotte Hiatt Lang, Dolly Hagen Marten, and Betty Lou Poepple Olson