Questions from Allen Richard ('65): Grand Rapids, MI
Hi, Gary.
Two questions:
Margaret mentioned Carol Jasper.  Has anyone ever heard from her?  Last time I talked to her she was living in Rugby in '68.  She was a racing fan and was at the track in Rugby regularly.  That was the year that I raced — one of my competitors was Les Halvorson.
Also, Wasn't Leonard Kavlie The guy who had a truck mounted sprayer for killing parasites on livestock?  He did our heard at least once a year when I was a kid.
DUNSEITH DRAGONS 1962-63 TEAM
Posted by Larry Hackman ('66): Bismarck, ND
Gary
Who are these guys and what did they do?
Larry
Gary's comment
Larry I just happen to have this picture, with names, and the one of the Cheerleaders too, in my archives  
Previously Posted on 5/9/2011
DUNSEITH DRAGONS 1962-63 TEAM
Back Row: John Awalt, Terry Martinson, John Leonard, Jim Evans, Donald Egbert, Dennis Dubois, Lyle Lamoureux, Bill Henry, Clifford Henry, Coach Eugene Hepper
Front Row: Dan Danielson, Jerry Gunville, Pete Gillis, Terry Espe Warren Anderson

Back L to R: Francie Gottbreht, Patty Boguslawski & Connie Halvorson
Front L to R: Sharon Wheeler, Sharon Peterson & Karen Schnieder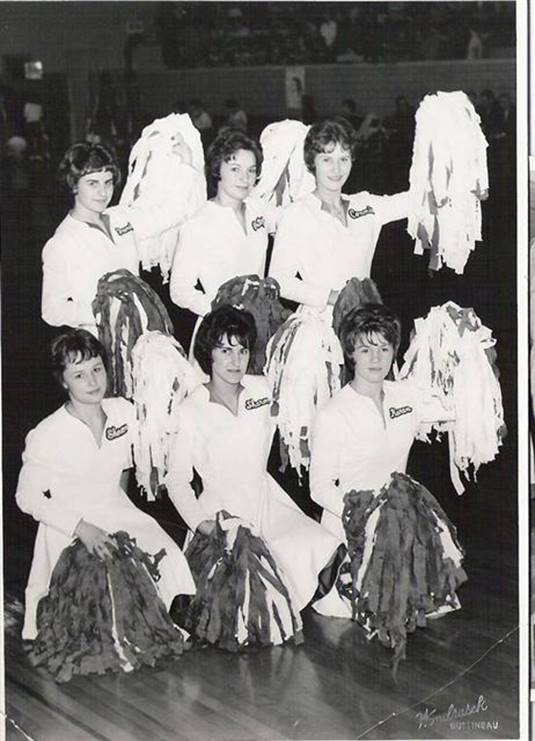 ==============================================
Blog (784) posted on April 25, 2010
Folks,
Marge Johnson Pladson (deceased) was Dan Pladson's former wife. Marge's parents were Lester and Marian Johnson. Marge sent me this email message in March 2006. A few months after she sent me this letter she died with a relapse of Breast Cancer. She thought she had it licked, but it came back.
With the posting of Lester and Marian Johnson's 60th wedding anniversary several days ago, I have gotten permission from Dan Pladson's current wife, Robin, to post this letter of Marge (Johnson) Pladson's and picture.
Dan and Robin were married in Salem Church. Salem was our family church of which my folks were members of until they departed this earth. I spent many hours, in my childhood days, sitting in those pews attending chruch services.
Marge was working at the court house in Bottineau when she sent this letter. She sent this letter from her work. I had not yet started putting class lists together when she sent this letter to me. She just happened to see Neola and got my email address.
Gary
From: Marge Pladson (now deceased)
To: gws123456@hotmail.com
Sent: Wednesday, March 01, 2006 7:53 AM
Subject: Hi Gary Stokes from Marge Pladson in Bottineau!!
Got your email address from Neola and thought I'd drop a few lines.
 I am married to Daniel Pladson – Elden & Ella's son. I used to be a Johnson – Lester & Marian's daughter. All of us old neighbors of your mom and dad's.
 Did you hear we moved up to the Pladson farm? Dan & I bought the land about three years ago and one year ago decided to move a house up there. What a busy year it has been. The house we found was across the street from us in town! It was vacant for a few years and they finally decided to move it (the basement had a lot of damage). Perfect timing for us.
 It is so wonderful to be in the hills. If you remember where the cemetery is, we are just on the west side of the cemetery fence on top of the hill. What a view we have looking out of our living room window.
 The Pladson's & Johnson's had their Christmas parties up at our house this year. We had so much fun. Especially the Pladson's. We pulled out a bunch of sleds and away we went for several hours. Listening to the laughter and seeing their joyful faces was so wonderful. It had been 20 years since anyone has spent time on the farm – after Elden died & Ella moved to town.
 Well, I better get to work. I hope you and your wife are doing fine.
 Here's a picture so you know who you are talking to. Dan & I belong to "Hills & Plains Country Gospel" singing group. We recently played in Minot at an Old Time & Gospel Music Fest where this picture was taken – over 400 people were there that day. It was so much fun for all of us.
 Marge Pladson
RR
1 Box 140
Dunseith ND 58329
Dan and Marge (Johnson) Pladson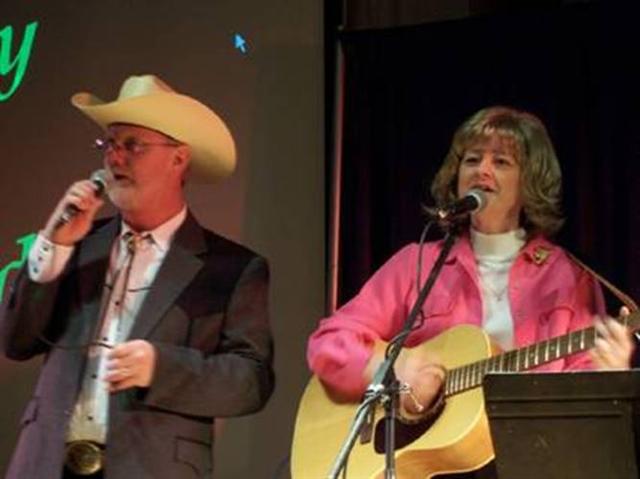 Reply/Picture From Robin Pladson: Dunseith, ND
Gary, I am fine with you posting the letter. I am a woman whom is very understanding. I too, lost a spouse in 1994, so I know what's it is like to lose someone you dearly loved. And I've been told, if Margaret had to pick someone for Daniel, it would of been me. We are alot alike in different ways, so that helps.
No, Marian and Lester don't have email.
Attaching a picture of Daniel and I at our wedding in September of 2007. We were married at Salem Lutheran Church.
Thanks so much for asking me thou.
Love Robin
Dan and Robin Pladson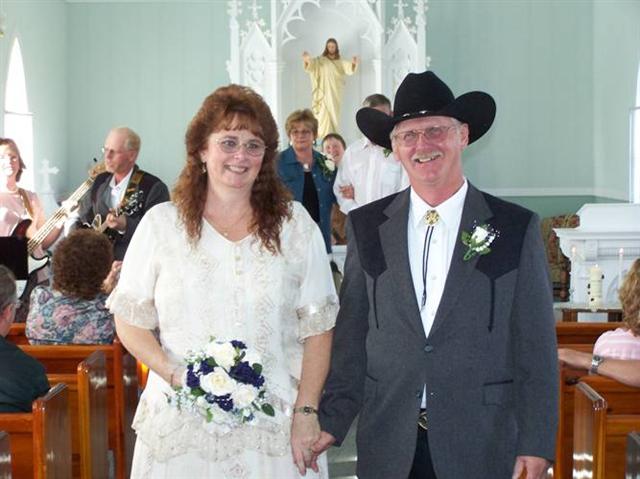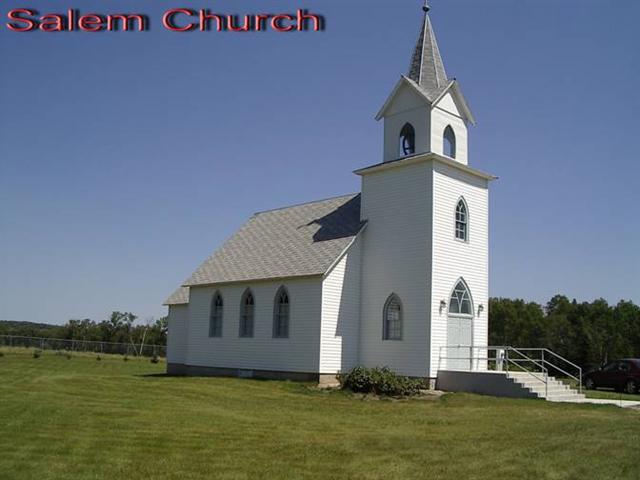 John Boguslawski:
Reply from Trish Larson Wild (73): Fort Collins, CO
To Dick,

Thanks so much for the story about John B. He was such a great guy, and all of us enjoyed his quiet sense of humor so much. I can just see him standing there in your story. Thanks for sharing that one!

Trish

Trish, I was thinking about you the other day wondering if you'd be riding into Dunseith on horseback for our reunion? Please fill us in. Gary