Donna Wenstad (DHS 1975) | 1958 – 2020 | Obituary
Posted by Neola Kofoid Garbe:  Minot, ND
July 01, 1958 – February 28, 2020
Donna Wenstad, age 61 of Dunseith, died Friday, February 28, 2020 at her home in Dunseith.
Gary's Comment. I was saddened to hear this new of Donna's passing. For a period of time she was living in Arizona. Last I chatted with her she was living in Dunseith. If memory serves me right, later I think she was living on the Former Willow Lake School Grounds south of Willow Lake, in the Turtle Mountains, north of Dunseith. Donna's Parents were Oscar and Alberta Wenstad. Their Farm was located 3 miles south of highway 43 on the Willow Lake road. In my grade school days, we visited them often. We extend our condolence to all of Donna's family with her passing.
Wondrasek photography advertisement
Reply from our Website:  http://dunseith.net/ Hi,
    I found a vernco ice-cream scoop. It is in its original Package.  Appears to be around mid-70s. 
      On the back of the scoop reads: " A SCOOP FULL OF THANKS FROM WONDERSEK PHOTOGRAPHY "
with phone # and location, which is Bottineau, North Dakota. 
     Could you please give me any information on their history?
        Thanks. 
POWERS 
Gary's Comment Folks, I have not listed the V. Powers email address. For those of you wishing to reply to them, I will gladly forward your messages to them. I also sent them a photo copy of Wondrasek family history from the 1984 Bottineau Centennial book.
Fury 2020 Boxings
Posting from Vickie Metcalfe ('70): Bottineau, ND
February 23, 2020
Hello Gary and Dunseith Alumni friends,
My keyboard is wacky.  Some keys refuse to work. I apologize for the lack of punctuation etc.
Who is Tyson Fury?
https://www.bbc.com/sport/boxing/51602615
Oh, for the days when dads listened to radio!
Times long before TV and cell phones entered family living rooms.
In our home nestled amongst trees and hills, discussions usually followed hearing the boxing matches
..my Dad, his brothers,  and family friends, most often, Art,  & Emil Morin .
When Mick Morris  ( a long-lost cousin) was introduced to Art Seim at Dunseith nursing home….
…..Arts first question to Mick was in regard to boxing.
Do you box?
Then, Art said ….All  the Metcalfe boys grew up with the knowledge   and appreciation for   the sport of boxing.
He told Mick, they learned from …Mr. Metcalfe ( their dad).
I was told by my dad that:  He and his elder brothers, along with their sister Leona, were taught rules by their father,
which they were expected to follow and honor William Metcalfe,  if you choose to fight siblings ….fight fair…….
Dad told me, many times whenever there was a disagreement among his siblings at Rabbit City Lake,
When they made the choice to physically fight….
They had to follow their fathers' rule, put on boxing gloves and fight FAIR.
Dad said his sister Leona boxed well as her brothers.
In my aunts own N. Seattle dining room, I recall, the two pair of boxing gloves hanging on the wall
overlooking the pool table which would also serve as a formal dining table at family gatherings.
She taught her own sons the art and skill of boxing.
Myself? I never got into boxing.
This morning whilst reading BBC I fondly revisited sweet memories of the radio in our home.
Until Later,
Vickie L. Metcalfe
==============================================
Blog (85) posted on Jun 12, 2010
Folks,
I would dearly love to be able to attend Elwood's Birthday celebration, but unfortunately, we are unable to attend. I congratulated him though, when we had dinner with them at Dale's last month. Both Elwood and Eleanor look so nice. They for sure do not show their ages. They are like family to us.
The Country School reunion is being held the same day as Elwood's Celebration of which many of you are signed up to attend. Looking at the time lines you can attend both. The Country School Reunion is being held at the Twin Oaks at the Lake. Registration & social time is until 6:30 PM with the Dinner being served from 6:30 to 8:00. I am very sure that Orvin Hagen will be attending both celebrations. He and the Fauske's have remained good friends over the years.
Elwood, you are a Pillar & Icon to the Dunseith community and the whole area from the Turtle mountains to Bottineau and beyond. You have done so much for so many over the years. You were always there for my folks and our family in our growing up days, especially in the latter years when you farmed our home place. Dad spoke highly of and had the utmost respect for you. In his eyes you were the best farmer to have ever been on this universe. You had farm land all the way from your place north of us to the prairie. I remember well when you worked for the Rolette county Soil Conservation running their Cat. First it was a D-7, then they upgraded you to the D-8. You did a whole lot of brushing for us and a whole lot of others in the years that you worked for them. You are a saint in our eyes. Enjoy your celebration with family and friends of which you are most deserving of. It couldn't be for a nicer kind hearted guy and Stubby too. We can not forget her. Gary
PS – I will make a special attempt to attend your Centennial in 10 years. Just for you I'd make the 9,000-mile journey across the Pacific from the Philippines to Bottineau. You can hold me to my word with this one.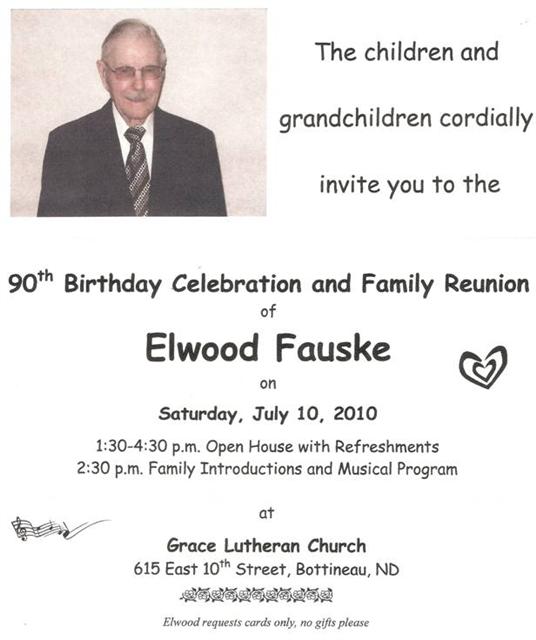 Fauske family in about 1960:
Back: Carrole, Russell, Connie
Front: Eleanor, Arlinda, Beth, Brian & Elwood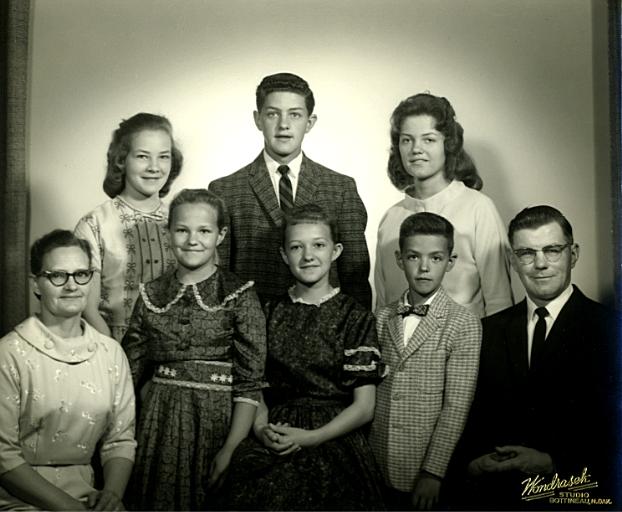 Fauske family – November 2008:
L to R: Carrole, Brian, Connie, Eleanor, Elwood, Beth, Russell & Arlinda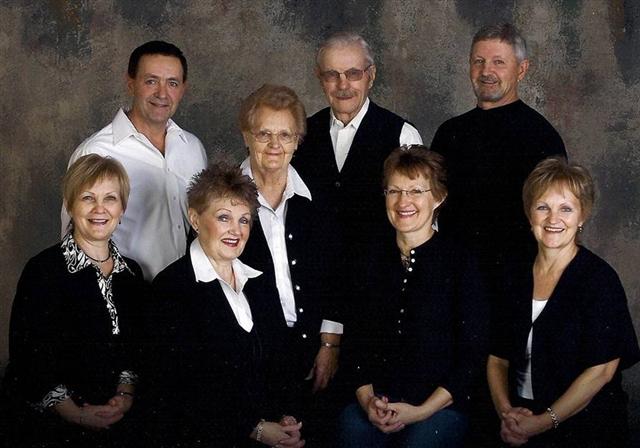 Folks,
Having mentioned Orvin Hagen above, I thought I'd share this with you. We found this in a suit case full of pictures from my Grandma Julia Stokes that had been left in the barn up on the farm when dad sold it to Larry and Mona Marchus in 1996. Larry discovered this suit case several months ago and left it at Bud & Debby's. There were some other interesting pictures in that suit case too that I will share with you in days to come.
Orvin was the 4-H leader of the Mountaineer's for well over 20 years. I think closer to 30 would be more accurate. He was a great leader and family friend too.
Gary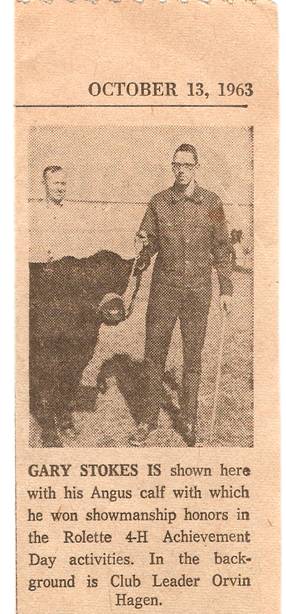 Question for Mel Kuhn:
From Allen Richard (65): Midland, MI
To Mel–
Is that a '51 or '52? We had a dark blue '51 coupe like that — the Cranbrook package. Dad traded in '59 and I think Albert(?) Bedard bought it.
Allen
Reunion & Scotland Pictures:
From Vickie Metcalfe (70): Bottineau, ND
Geri Metcalfe Munro (59), Sharon Zorn Gerdes (62) & Gary Stokes (65)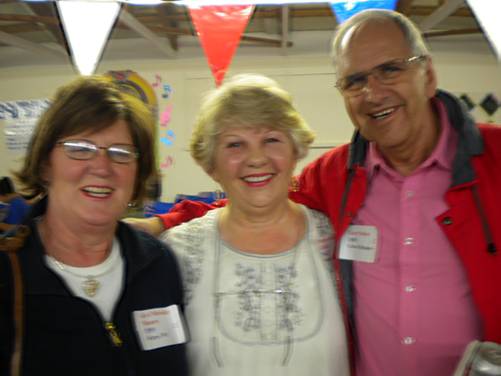 Travis Metcalfe (76) and Chuck & Geri Metcalfe (59) Munro



Patti Metcalfe Woods (67) & Travis Metcalfe (76)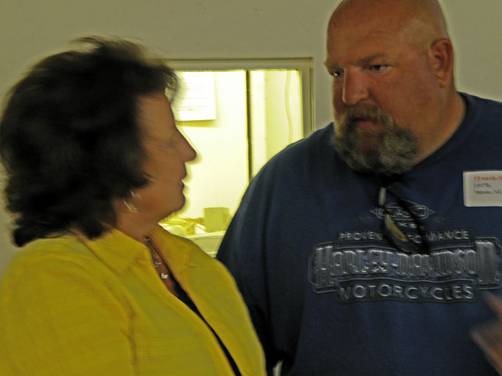 Bernard Morin (76) & Travis Metcalfe (76)

Geri Metcalfe Munro (59) and Vickie Metcalfe (70)
at Luss, Loch Lomond. Scotland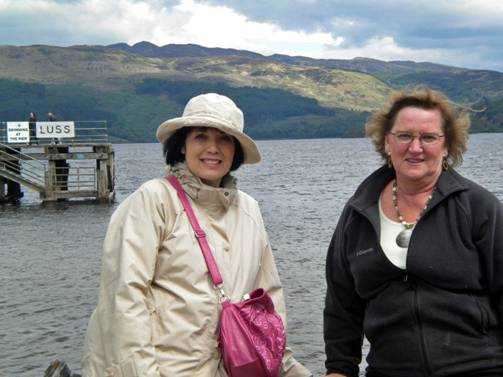 Chuck and Geri Metcalfe Munro on the boat "Lady of the Lake". Sir Walter Scott, loch Lomond, Scotland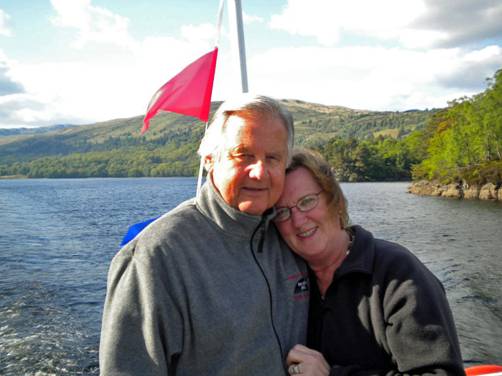 Gary, We returned from Scotland one night, the next morning I rang up Larry Metcalfe. He invited Geri and I to visit with them. We went at 9:30 a.m. and left at noon. I then drove home to Bottineau and got home to Bottineau about 5:15. Here are photos I am sharing.
Vickie
Geri Metcalfe Munro (59), Larry Metcalfe (59) & Vickie Metcalfe (70)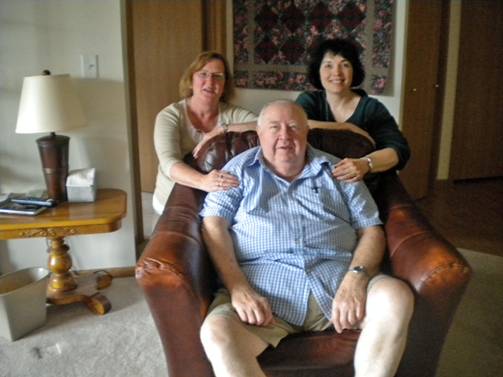 Lise Rousseau Metcalfe (64)