Allen Stokes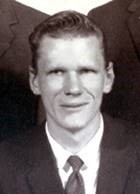 July 1948 – Nov 2019
Folks,
I plan on being in the Bottineau/Dunseith area from Monday May 11th to Thursday May 14th. Four days only.
We will be having a Funeral / Memorial Service for our brother Allen at the Metigoshe Lutheran Chapel on Wednesday May 13th at 1:00 PM.  There will be a fellowship gathering following the service at the church. Looking forward to seeing you folks there.
My brother Darrel and I are the only surviving immediate family members of Allen. He was living in San Diego, divorced with no children. Darrel arranged to have his remains cremated with his ashes sent to Nero Funeral home in Bottineau. He will be buried in Ackworth next to our folks.
With Bernadette's condition, I can't be gone long. We have good help, but I still need to be here. With visits to Bremerton, WA and San Jose, CA to see our kids, I will be gone a total of 12 days. 4 of those are travel days too.
Gary
Dorothy (Strietzel) Fassett (DHS 1946) Passed away
Posting from Paula Fassett ('71):  Walhalla, ND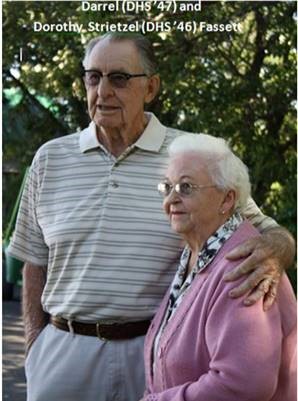 Hello Gary and All:
Once again, I have sad news to convey.  My Aunt Dorothy Fassett passed on March 9, 2020.
Dorothy (Strietzel) Fassett was born March 22, 1929, to Paul and Della Strietzel, on the family farm in the Turtle Mountains.
On June 5, 1947, she married Darrel Fassett in Rolla, ND.  Darrel and Dorothy had four daughters:  Pam, Pat, Kathy and Kim.  Darrel and Pam preceded Dorothy in death.
Dorothy was loved dearly and will be greatly missed.
Please keep her family in your prayers.
Gary Stokes' Comments:
Darrel and Dorothy were good down to earth people. Always so friendly and nice. They were tops in my book.  They will be missed for sure.
We express our condolence to all of their family members too. 
Memories of Joann Smith Fuchs ('65)
From Doreen Larson Moran (BHS '61): Spokane, WA
Gary – My mother, Edna Larson, lived in Oak Manor from 1996 until 2006 when she moved into St Andrews Long Term Care.  JoAnn would go to Oak Manor every week to do hair care for the residents.  Because my mom didn't show for her usual 9 am one Friday, they checked her room and found that she was having a diabetic episode.  JoAnn was so good and generous with her time with all the ladies.  She wouldn't charge, only said to pay what they could.  She told me she was giving back for all those years that people were so good to their family.  Doreen Larson Moran
==============================================
Blog (87) posted on Jun 14, 2010
Sister Stephanie:
Folks, when we were in Dale's one day for dinner, we struck up a conversation with these two very nice beautiful ladies that were sitting at the table behind us. The one lady introduced herself as Sister Stephanie. In the course of our conversation she said she was a sister to Armand Mongeon. We had a nice chat. She was so friendly and nice. I can sure see where the Mongeon kids got the genes for their good looks. She said Armand periodically forwards our daily messages to her. Gary
Reply to Brenda Hoffman (68):
From Jean Nicholas Miller (66): Glendale, AZ.
Brenda, It was so nice to see the picture of your Mom and Dad, they look wonderful!! I remember them well. Your dad made some of the most awesome desserts at the San. I have a lot of good memories of living at the San. I had forgotten that Dad shuttled the kids to school then. We too lived in the children's building after our apartment over the dining room. My Dad passed away in 1993 at the age of 78 and Mom in 1978 at the age of 65. Take care and greet your parents for me. Jean Nicholas Miller
Error correction:
Folks I mislabeled this picture with message 820. The gal in the center is Susie Knox Millang, Not K. Flynn Richard. That was a dumb careless mistake on my part. Thank you, folks, for pointing this out so I can make the correction. Gary
Minnie Knox Flynn (47), (Edna) Susie Knox millang (60) & Phyllis McKay (65)

Dunseith Alumni Reunion 5/22/2010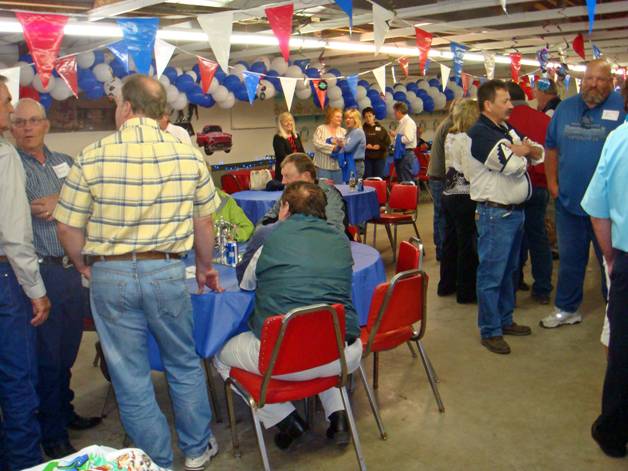 Dunseith Alumni Reunion 5/22/2010
Ginger LaRocque Poitra (65) and Esther Murray Fleming (65)

Dunseith Alumni Reunion 5/22/2010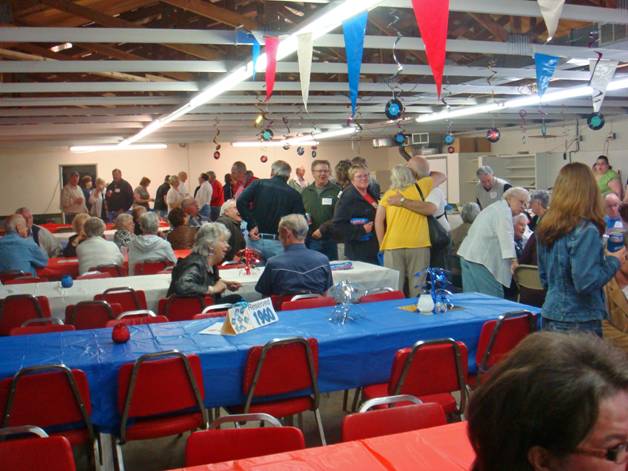 Dunseith Alumni Reunion 5/22/2010
Sandy (Rick) Gottbreht & Bernadette Stokes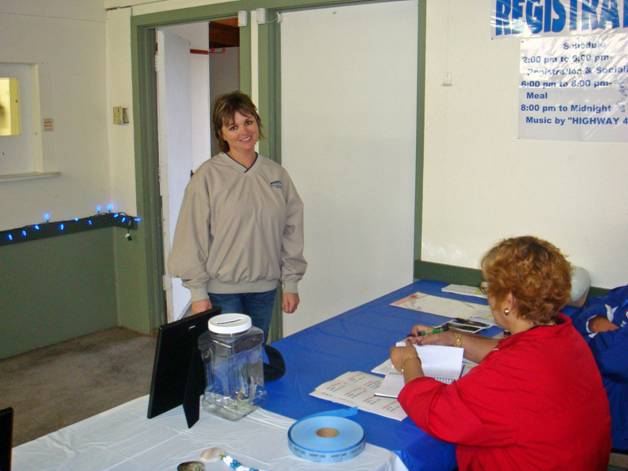 Dunseith Alumni Reunion 5/22/2010
Verena Gillis & Bernadette Stokes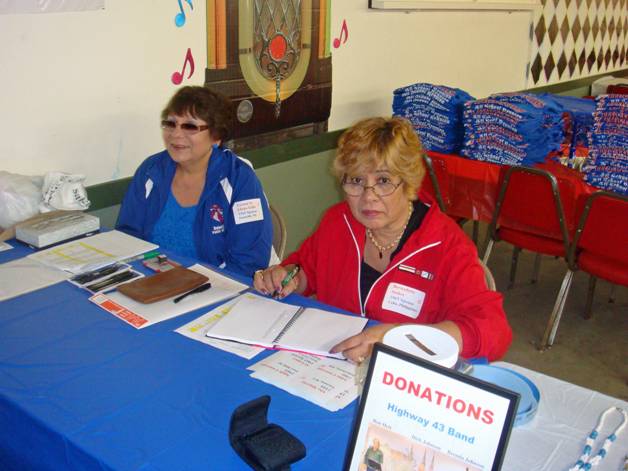 Dunseith Alumni Reunion 5/22/2010
Sandy Gottbreht, Verena Gillis & Bernadette Stokes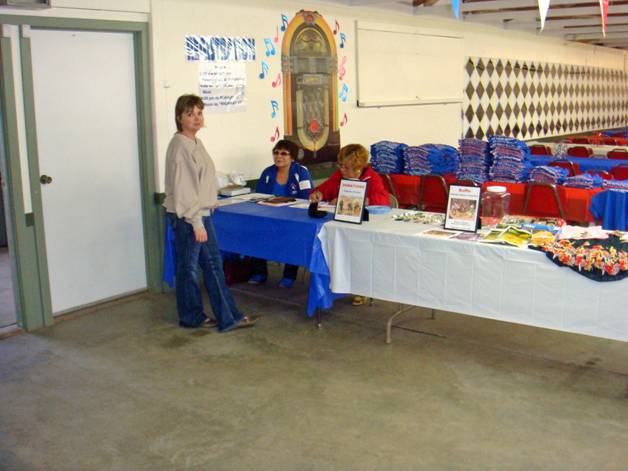 Dunseith Alumni Reunion 5/22/2010
Very spacious and nicely decorated set up for nearly 300 folks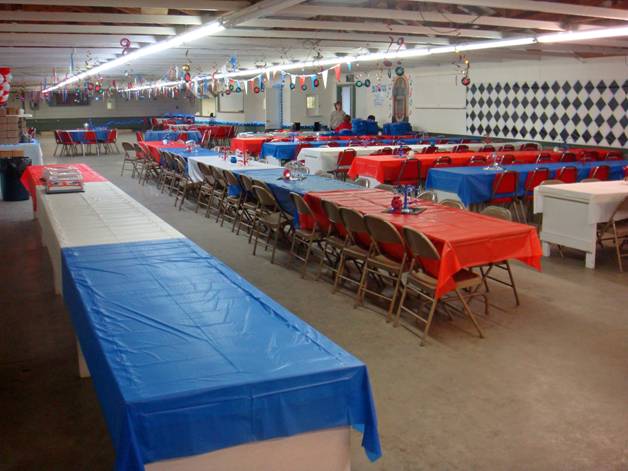 Dunseith Alumni Reunion 5/22/2010
Very spacious and nicely decorated set up for nearly 300 folks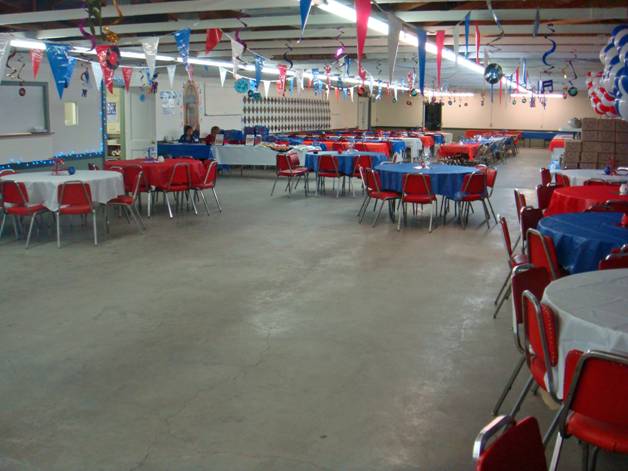 Dunseith Alumni Reunion 5/22/2010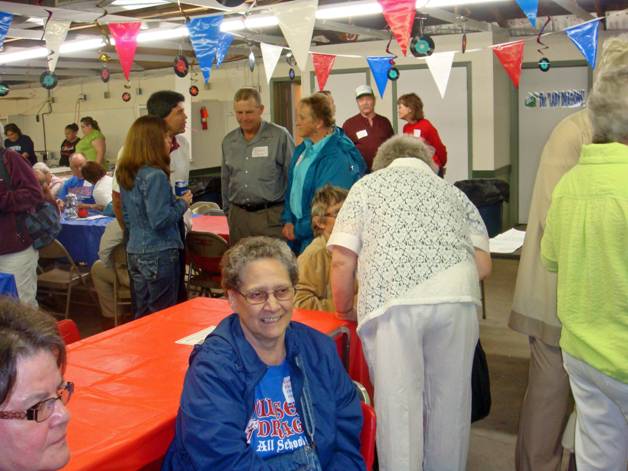 Steak Dinner at John/Margaret Bedard's:
Gary & Bernadette Stokes. John Bedard barbequing steaks