Gary Stokes Comment
Folks,
When I finish posting today's blog, I will do a Face Book posting of Marshall Awalt's posting of Bill Hosmer and the Thunderbirds. I will include a link to some of your comments on our Dunseith Alumni Website.  http://dunseith.net/blog/
Monitor my FB page for the posting. https://www.facebook.com/gary.stokes.18
Thunderbird and Blue Angel fly overs
Message from Marshall ('51): Newport, NC
Now that the Thunderbirds and Blue Angels are flying over cities to show support for our medical workers . It reminds me of when these courageous men flew cover over Vietnam always on call to support the ground troops. They saved many Marine lives and I personally want to Thank them the most important one Bill Hosmer. Bill Thanks.
Marshall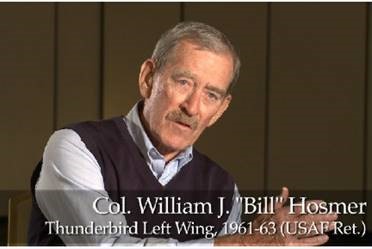 Rev David Hayes memories
Posting from Marlys Hiatt ('71):  Dunseith, ND
Thanks, Vickie, for the information regarding Rev Hayes.  I had not known he was ill and moved back to Michigan.  I had attended the church north of Dunseith when he was the pastor there.
I really enjoyed your memories and the piece about stone boats.  I hadn't thought about a stone boat in years but I sure know what they are and how they are used.  My mom and Vickie liked to work outdoors so I stayed inside watching small children, if there were any, cooking, and dusting knick knacks, which I was very happy to do.
Stay safe – later,
Marlys Hiatt
School Social Worker
Dunseith Public School
Rev David Hayes memories
Posting from Greg Larson ('70): Bismarck, ND
Thank you, Vicki, for this information regarding Reverend Hays. I also knew him to be a man of God. We had conversations many different times over the phone. Sometimes talking about whether I could help somebody that he knew was coming to Bismarck. He talked about telling many people about the salvation they could have through accepting Jesus Christ as their Lord and Savior. For many years, while he was in Dunseith, he sent me his church bulletin every week. One of those church bulletins had a profound effect on my life. I still have it taped to my desk at work after more than 20 years. I am sure there were many hallelujahs when Reverend Hayes was ushered into Paradise. He was a humble man after God's own heart. I look forward to seeing him again when we all get to Heaven. What a wonderful day that will be!
Greg Larson, Class of 1970
Coronavirus Vaccine
Posting from Vickie Metcalfe ('70): Bottineau, ND
Gary,
I liked this explanation from BBC. Vickie.
https://www.bbc.com/news/video_and_audio/headlines/52382236/coronavirus-how-close-are-we-to-getting-a-vaccine
How close are we to a coronavirus vaccine?
The coronavirus spreads easily and the majority of the world's population is still vulnerable to it.
A vaccine would provide some protection by training people's immune systems to fight the virus so they should not become sick.
But how easy is it to create a vaccine? And when could we expect one to be ready?
BBC health correspondent Laura Foster