Alan Stokes' Memorial Cancelled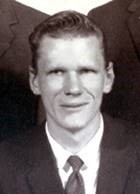 Folks,
 Due to the Coronavirus, we have Cancelled Allen Stokes' Memorial service that was scheduled for Wednesday May, 13th.
 My flights have all been cancelled back to the states too. My Tentative plans are to Travel back to the states in May 2021. My last trip back to ND was July 2015. I am looking forward to going back again too.
 Gary
Tim and Terry Martinson
Question from Allen Ricard ('65):   Grand Rapids, MI
I'm curious.  Does anyone have info on Tim or Terry Martinson?
 Gary's Comments
 Allen, my records show Terry passed away on March 22, 1999.
Terry Lives in Anchorage, Alaska. We haven't heard from Terry now for long time. Hopefully all is well with him too. For a period of time my messages were being return undeliverable to him. Hopefully that has all been corrected now.
Terry, hopefully you will see this and reply. We'd love to hear from you.
Mildred Wheeler | 1926 – 2020 | Obituary
Posted by Vickie Metcalf ('70):  Bottineau, ND
https://www.nerofuneralhome.net/obituary/mildred-wheeler
WWII Surender Documents
Posted by Vickie Metcalf ('70): Bottineau, ND
A British actor and theatre manager drafted the Act of Military Surrender while in the army.
'Our dad wrote the VE peace document'
https://www.bbc.com/news/av/world-52530728/ve-day-our-dad-wrote-the-peace-document
Rendahl – Marty Wheeler's passing
Posting from LeaRae Parrill Espe (67) Bottineau, ND
 Hi Gary,
Please put this announcement on the blog:  Thanks for keeping this going.  I wish more people would write.
The COVID has mostly spared us in the Turtle Mountain.  There was one reported case in Rolette County, but I believe that person has recovered.  According to the Rolla Star, the individual was employed at Rolette School.  The National Guard and other organizations did a big drive thru testing on the Turtle Mt. Reservation last Thursday. The state had 5000 tests taken, but was unable to process them because of an inability to get this one component.  That has now been resolved.  Someone saw on Facebook that the Turtle Mt came back 570 negatives out of 571. (I have not seen that confirmed by the regular news media yet that I know of.)
————————————————————————-
Rendahl Cemetery Annual Meeting and Clean Up
Thursday, May 21 5 PM
Donations always welcome.
LeaRae Espe, Secretary-Treasurer
401 Alexander St
Bottineau, ND  58318
Rendahl Cemetery Update
A few years ago, another half-acre was purchased on the West side. Allen Pladson has done a tremendous amount of work clearing the land. Jim Berg allowed Allen to use his caterpillar to do the clearing.   Many Thanks Jim! We are now in the process of fencing the new section.  Darin Nelson, David Landsverk, and others have also spent hours getting everything into shape. There is more work to do.
Kim (Mrs. Bob) Bott has been doing the mowing for a number of years.  Floyd and Luella Dion appear each year to put US Flags on the graves of the veterans. Kudos to all these dedicated individuals.
Current officers: Bob Bott, Pres Allen Pladson and Darin Nelson, Director   LeaRae Espe, Sec-Trea
Rendahl Cemetery is located from Dales in Dunseith- Four miles West, turn North up the Willow Lake Road for 5 miles, then turn West for a little over a mile. My aunt, Helen Amundson Watkins Nelson, once told me she had been there for all but two of the funerals/burials.  Oh, how I wish I written down or recorded her stories. (Helen was married to mom's brother Erling Nelson. She grew up less than a mile from Rendahl Church and Cemetery.)
***************************************************************************************************************************
Thinking about this pandemic and the stay home recommendation:.  Aunt Helen told us how she had gone to town when she was 8 and again when she was 12. I can't remember her birth date so don't know what years that would have been.
During the Flu Epidemic of 1918, it doesn't seem like the Rendahl community was hit very hard.  My mother, who was born until 1925, was told that her father, John Nelson, had gone to Dunseith for supplies-flour, kerosene, and a few other things.  He got what he needed and came home, didn't linger. That December 1918 day, my grandpa Nelson heard that Supt. Cecil Parrill had died and there was a funeral service for him.
Grandpa Nelson already had five children at home. None of them got the flu. I will have to say, they certainly practiced the self-isolation as a life style.
Most of you probably know the story of my other grandfather, Cecil Day Parrill.  He grew up in Illinois and graduated from Vapariso University in Indiana with a teaching degree in 1911.  He came to Dunseith and taught the school in Russell township and later became Superintendent of Dunseith Public . He was employed there at the time of his death from the flu.  My uncle Thurman was one year old and my dad (Dean) was born April 1919.  They lived somewhere out by Thorne.   The story that has been passed down to us, is that Grandpa Parrill was feeling fine and was out helping others who were sick with some farm chores in the morning.  That night he passed away.
****************************************************************************************************
Marty Wheeler
Mildred "Marty" Wheeler passed away a couple of days ago at St. Andrew's Health Care here in Bottineau.
She is the mother to Rick, Sharon, Judy, and Jim Wheeler.  The Wheelers moved to the farm next to ours out on OLD Highway 5 in about 1960.
Judy was in my grade ('67) and joined our class in 6th grade. We rode the bus together and crammed for tests for the couple miles.  I especially remember studying for Earth Science taught by my future brother in law Dennis Espe.
Marty (and her husband Jim) soon became active in the Happy Home Homemakers club whose members lived on Old 5 or close by . Charlotte Lang, Winifred Eurich, Sophie Schneider, Melvina Schneider, Loretta Boguslawski, Mabel Boardman, Alice McKay, Alice Evans Berube, Sis Hoopman, Lillian Houle are the ones I remember off hand.  The husbands attended as regularly as the women.  During the meeting they would usually play whist and be ready for a big lunch.
Mom (Mildred Parrill) is now the only member of the group left.  She and Marty were both at Oak Manor for a few years and now both were at St. Andrews. I think they did get in a game or two of whist up there.  However, since mid-March everyone is confined to their individual rooms for meals. They are not allowing any visitors.  We have been able to Skype with mom a couple of times a week. If any of her students would write her a short note and mail it to 316 Ohmer St.  Bottineau 58318, she would love it.  She still has a great memory.
Stay well, LeaRae
No positive results following mass COVID testing
Posted by Vickie Metcalf ('70):  Bottineau, ND
by Ben Barr | Posted: Wed 5:31 PM, May 06, 2020  |Updated: Wed 5:57 PM, May 06, 2020
BELCOURT, N.D. – Some good news from last Thursday's COVID-19 test operation in Belcourt.
Officials with Indian Health Services said that, of the nearly 600 people tested, no one came back positive.
Of the 591 tests administered, 590 came back negative, and one was rejected because that person was also tested at another site.
IHS said the sample test result shows that a large majority of the Turtle Mountain Band of Chippewa are taking the right precautions during the pandemic, but now is not the time to relax.
Posting from Lee Stickland ('64): Dickinson, ND
This is Lee, Me In #203 where the only tree with real leaves on this property (others have needles) is now in full of blossoms, The birds sing to me each am and pm.  I noticed a new pair of birds this morning: these birds are smaller than a sparrow, by far,  The male has a very rich reddish-colored breast.. This tree is 2 inches outside my window on second floor, the height of the tree exceeds my being able to see the top from my room, as it has grown the four (4) years that I have been in this south-facing room with a 4′ x 6′ window that DOES open to let in the fresh air.
The oil-industry has had a LOT to do with the growth of Dickinson, the development of our city, and the plans and hopes for the future.  Some of that was muted in the last years and IS
CERTAINLY on HOLD, now, I am sure.
Many of  the ladies who work here are not native North Dakota people but have come to the area with their husband, friends, etc.
I have visited with NO ONE that has told me that they have been negatively impacted by the DESTROYED/greatly depressed oil market prices, yet.  There has been companies that have had auction sales, early, which may be the best timing ?  I knew one fellow who once worked for this company for 4 years but he left 3 years ago to return to the east coast to join his brother in
a now-large and getting bigger, successful concrete enterprise in Sumter, SC.
This fellow grew up in Pennsylvania in a family that had nearly every piece of heavy equipment so when Nathan (Rusty-oil field name) came to ND, he could operate all equipment, down to
a ""nat's eye-lash" or point of "strikin" a grade with a maintainer, hitting all of the 'whiskers' on the stakes, without bumping one of them.
Rusty wanted a bride and he was able to get in contact with a lady whom he met, halfway in distance, at Syracuse, NY.
They hit is off right away.  Caitlyn told Rusty that she would like him to  meet her parents.  Rusty said that could be arranged, when would YOU like to do that and Cailyn said NOW !
So he did and it all went downhill from there.  Caitlyn is from Canada.  When there is a marriage that involves immigration, the law asks that the LADY stay'
in the new country for 90 days before completing the marriage.  This is to alleviate the occasion of some coming to America just to get the benefits, ie, welfare,etc.
When Rusty moved to Sumter, he paid cash for a three (3) bedroom home on a large corner lot.  To accommodate space for Caitlyn, Rusty moved into an apartment located on the acreage where his brother lives, thus preserving separation of parties before marriage and meeting the request of immigration law.  Obviously, this was not an easy thing for either  Caitlyn or Rusty
but they were determined to be true to what they believed to be spiritual.  Finally, April 11, 2019 arrived and all was completed.  Then a new life followed in about 10  months, she is a
cuddly bundle named Cleo Isabel Purcell.
I read til 5:30 this am and it is 9:40 now,  Our EVERGREEN was locked down on March 17, asking residents to stay in their rooms or wear a mask when out of the room, being carefull to
keep 6 feet between everyone and to wash YOUR hands, WASH your HANDS.  One day I washed my hands 19 times,  Initially we could visit each others' rooms but, no more.
ALL the residents at EVERGREEN will be tested for COVID-19 on this Friday (8).
Went to the dentist for three (3) fillings.  Have NEVER been afraid of needles, knives, nurses, white coats or operating room; good thing as I need a
6th surgery on my R foot and I need a new ball and cup in my R shoulder.  These are termed ELECTIVE procedures so they wait, no problem, til, things OPEN UP.
I firmly believe that will be awhile.  I hope that the public will not act as HUMAN NATURE has responded at times in the past; when YOU ARE ALLOWED AN INCH, A MILE IS TAKEN.
If the latter occurs, I fear for a rebound   Time for a shower and some new clothes, maybe a nap before they deliver lunch to my room. Have Adam Smith's "The Wealth Of Nations" , written in 1776, which is still used
today as a great example for the principle of economics,  I have read it once but I will read it again.  Nearly done with Tom Clancy's "Rainbow Six".
"Floatin the stick" with 13 to 18 gears didn't make any difference to  most
of the folks that 'ran' the "breaks" where HWY 85 or 22 sneaks down to the Little Missouri and then YA gotta crawl back up the other side.  Once YOU do this 4-5 times a day, hauling too much
weight of 'what ever', YOU are ready to drive drive home and find a shower and a HUG.   SNUF   LEE    (Stick)   Last phrase is out of place but Y'all will get the idea of how it is to drive a RIG in the Badlands.