Bernadette's devotion to Lourdes Fiesta
Fiesta's are very common in this country. A fiesta is a Catholic celebration of devotion to a saint. Each and every town, community and a few individuals have their saints that they pay their respects to with a fiesta every year. A fiesta is celebrated with nine days of prayer/devotion with a large meal served on the 9th day. Lourdes is Bernadette's saint. A few years ago, pictured below, Bernadette had a Grotto for her saint Lourdes made. Lourdes's Celebration is in February every year. Yesterday was the ninth day, so Bernadette prepared a big dinner that was attended by about 35 of our Expat group of friends and by some of the folks in our community. Leading up to yesterday, she had 8 days of 1 hour rosary/devotion's each evening that was attended by the locals in our community.
With yesterday's fiesta, I did not get a blog out.
Lourdes Grotto that Bernadette had made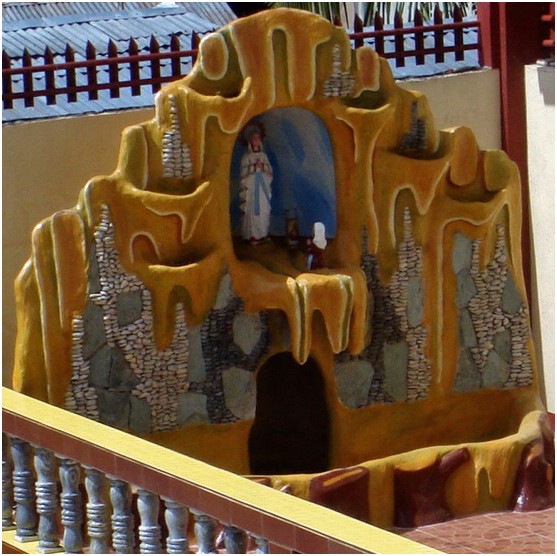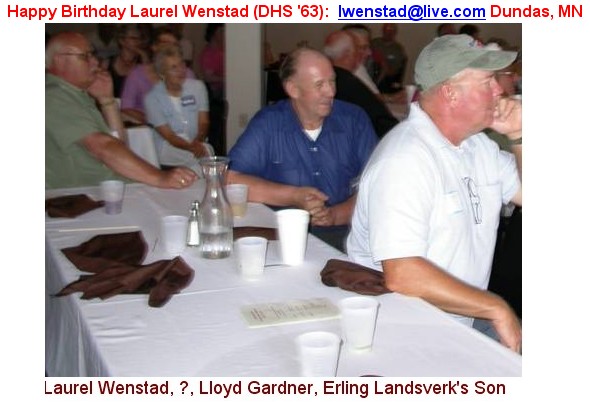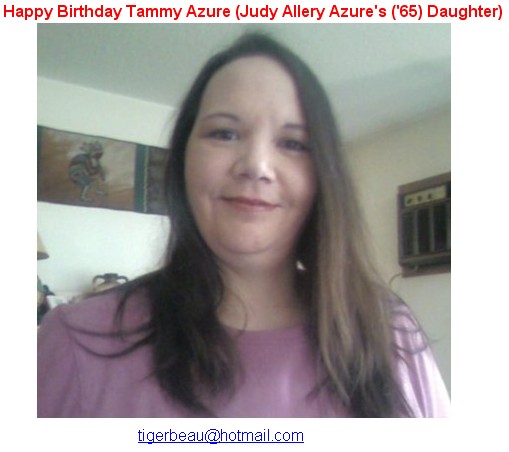 Arla Hill Hiatt Celebrating 40 years of dedicated service
Posted by Neola Kofoid Garbe: Minot & Bottineau, ND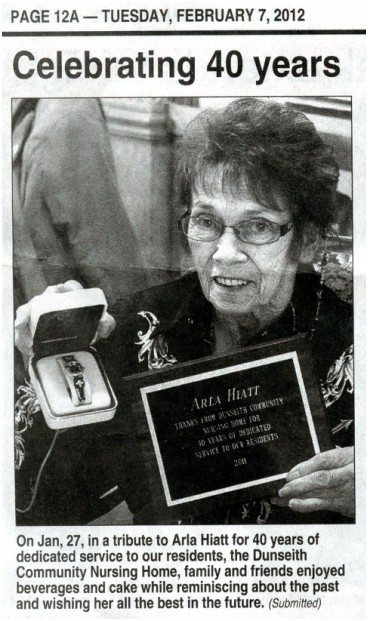 Posted by Neola Kofoid Garbe: Minot & Bottineau, ND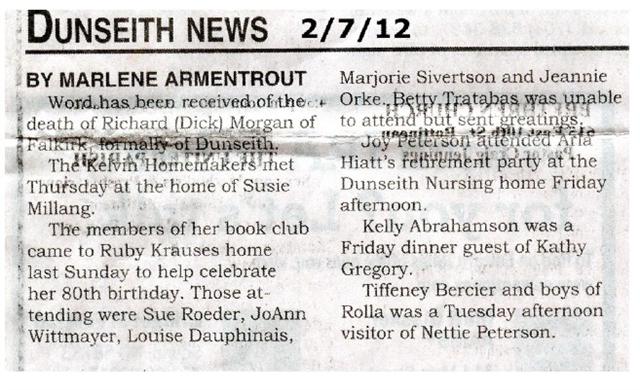 Bill Fassett's DHS diploma
Snagged from Susan Fassett Marten's Face book pictures
Bill was only 16 when he graduated, so He must have skipped a grade somewhere along the line.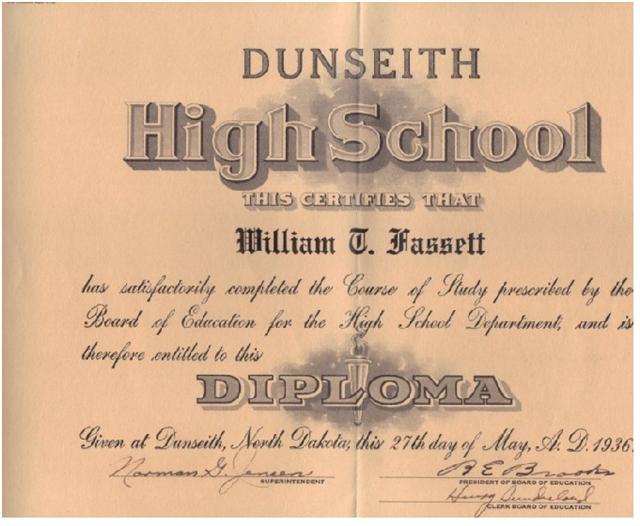 Posted by Neola Kofoid Garbe: Minot & Bottineau, ND
Kristi's parents were Orville and Gloria Getzloff Hagen. Kristi and her family live on the former Elmer Lindberg farm located on Highway 43 about 1/4 mile into Bottineau County.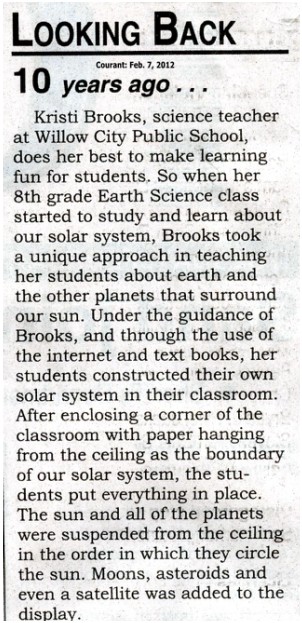 Posted by Wayne ('61) and Rosemary Smith: Bottineau, ND
This happened about a month ago just outside of Douglas, a little town in the back country of North Dakota. It sounds like and Alfred Hitchcock tale.
This out-of-state traveler was on the side of the road, hitchhiking on a dark night in the middle of a snowstorm. Time passed slowly and no cars went by. It was snowing so hard he could hardly see his hand in front of his face.
Suddenly he saw a car moving slowly, approaching and appearing ghost-like in the snow. It slowly and silently crept toward him and stopped. Wanting a ride real bad, the guy jumped in the car and closed the door ; only then did he realize that there was nobody behind the wheel, and no sound of an engine ..
Again the car crept slowly forward and the guy was terrified, too scared to think of jumping out and running. The guy saw that the car was approaching a sharp curve and, still too scared to jump out, he started to pray and began begging for his life; he was sure the ghost car would go off the road and into a nearby lake and he would drown!