Happy Birthday Patty Spaeth Espe ('61): Bottineau, ND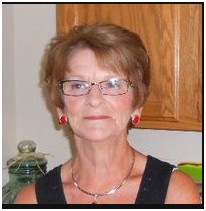 Leah Richard Bergeron Celebrates 100 years.
Message from Carmen Richard: Rolette, ND
Many of your readers are either acquainted with or related to Leah Bergeron. She is turning 100 years old on Feb. 25. Here is her address if anyone is interested in sending her a card. I know she would be happy to hear from people. She is a bit forgetful, but at that age, it is understandable. Thanks for posting this !!
Dad's Brother, Nels Petterson from Everett, WA and Leah had not seen each other since about 1938 when they met in my folks back yard, in 1996, at a dinner gathering we had for friends and relatives. In the back yard, when Nels saw Leah he said, "Osa by to god, there is Leah Bergeron. I have not see her since 1938 when we were neighbors in Overly." Nels was 91 years old at the time. Like my dad, he was sharp as a tack right up to his last breath in November of 1996.

 

Leah was a sweetheart, always so friendly and nice. She was very active with the Bottineau Senior Citizens organization. That is where she became good friends with my folks. Until I started doing this blog, I did not realize she was a Richard.

 

Leah is the youngest and I believe the only surviving sibling of the Hycinthe Richard family. Gary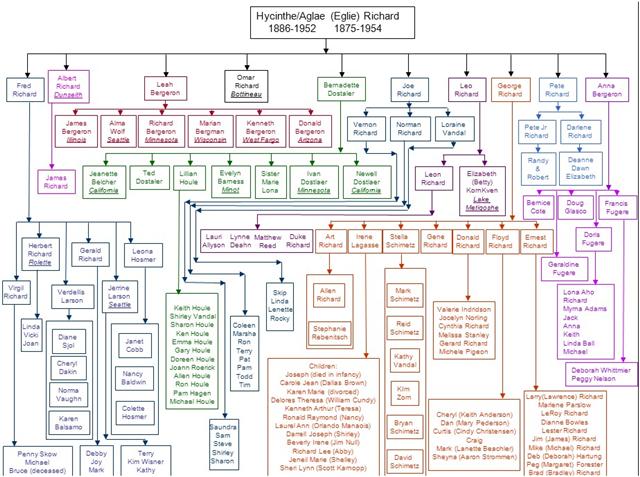 Posted by Art Hagen ('72): Bottineau, ND & Cebu, Philippines
Duane Kavlie
July 28, 1931-Feb. 10, 2012
February 11, 2012
ROLETTE Duane Kavlie, 80, Rolette, died Friday, Feb. 10, 2012, in a Rolette nursing home.
He was born July 28, 1931, to Leonard and Dagny Kavlie, in Bottineau. He married Phyllis Schroeder on Sept. 14, 1952, in Rolette.
Survivors: wife; daughters, Holly Foss, Pauline Roach, Jewel Honsey, Danise Gottbreht, all Rolette, and Roselle Tooke, Dunseith; 13 grandchildren, including Jamaar Benton and Jacob Benton, who they raised; eight great-grandchildren; brothers, Hampton, of Minot, Curtis, of Lake Pickerel, Minn., and Jerry, of Great Falls, Mont.
Funeral: Tuesday, 10:30 a.m., Ebenezer Lutheran Brethren Church, Rolette.
Burial: Rolette City Cemetery, Rolette.
Prayer service: Monday, 7 p.m., in the church.
Visitation: Monday, 5 to 7 p.m., in the church.
(Elick Funeral Home, Rolla)
Several pictures taken last night at our Monthly Expat dinner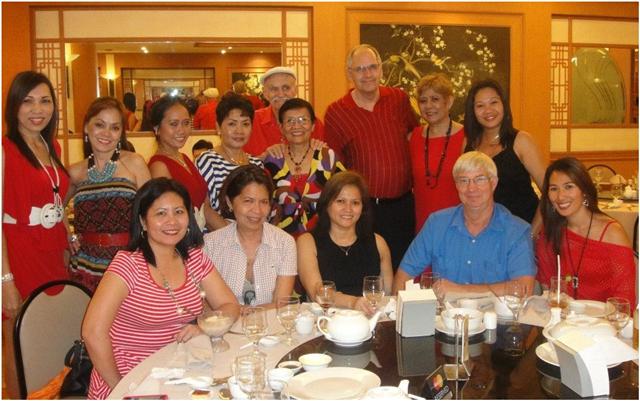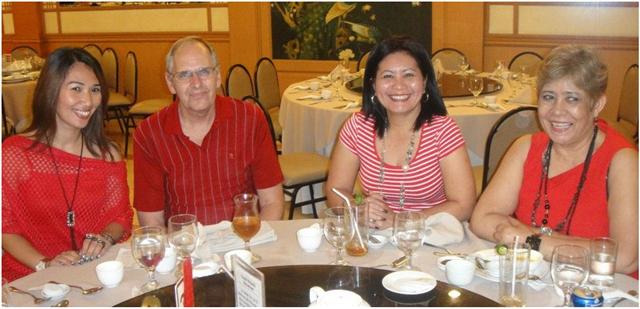 Posted by Don Aird: St Louis, MO
Ole's First Assignment in the Military
Ole, the smoothest-talking Norwegian in the Minnesota National Guard, got called up to active duty. Ole's first assignment was in a military induction center. Because he was a good talker, they assigned him the duty of advising new recruits about government benefits, especially the GI insurance to which they were entitled.
The officer in charge soon noticed that Ole was getting a 99% sign-up rate for the more expensive supplemental form of GI insurance.
This was remarkable, because it cost these low-income recruits $30.00 per month for the higher coverage, compared to what the
government was already providing at no charge. The officer decided he'd sit in the back of the room at the next briefing and observe Ole's sales pitch.
Ole stood up before the latest group of inductees and said,
"If ya haf da normal GI insurance an' you go ta Afghanistan an' get yourself killed, da government pays yer beneficiary $20,000, eh!
But If ya take out da supplemental insurans, vich cost you only t'irty dollars a mont more, den da government has ta pay you beneficiary $200,000, eh!
"Now," Ole concluded, "vich bunch you tink der gonna send ta Afghanistan first ?