Rose's Birthday party Tonight
We are invited to Rose's big birthday party this evening. It is her 50th, so it will be a big one with lots of excitement too.  She is having a catered dinner for everyone at her Condo compound activity Room. Art so wishes he could be here too.  He asked that I pick up a dozen Rose's to give to Rose from him.  He'll be arriving early next month.
.
.
          Happy (Milestone) Birthday Rose Hohl: Cebu, Philippines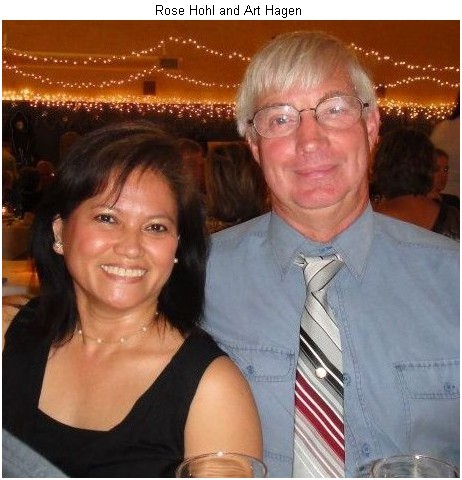 .
     Happy Birthday John Tangen: Calistogoa, CA.
.
.
         Happy Birthday cousin Jean Pladson: Bismarck, ND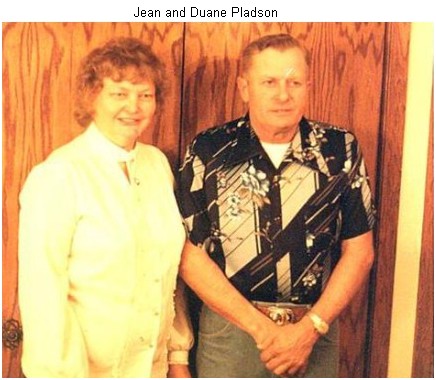 .
.
Richard Scott Charrier's passing
Message from Lola Metcalfe ('68):  Dunseith, ND
It is with great sadness that I heard Scot Charrier passed away yesterday from cancer .  
He was living in Bismarck, and was our tech support guy for our computers when i was working at Rolette County. and also he was a classmate of our Tina's-  only 41 years old.  He was a very nice kid and a super nice man whenever we had to call him cause we messed our computers up at work-    
His Dad was the Business Manager at San Haven and he and Ruth have bothu passed away now also .  
God bless your soul Scot.-  Lola and Jay Vanorny

Richard Scott Charrier Obituary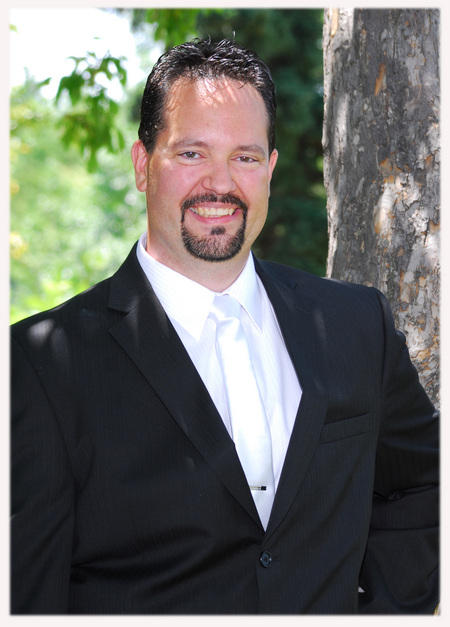 .    
Richard Scott Charrier

March 30, 1972 – October 2, 2013
Resided in Mandan, ND
Obituary
Richard Scott Charrier, 41, of Mandan died October 2, 2013 at his home.
Services will be held at 11:00 am Monday, October 7, at New Song Church, Bismarck, with Pastor Kurt Chaffee officiating.
Visitation will be held from 1:00 pm – 4:00 pm Sunday, October 6, at Parkway Funeral Service, 2330 Tyler Parkway, Bismarck, where a Mason service will begin at 4:00 pm, followed by a prayer service. Visitation will continue one hour prior to the service at the church.
Scott was born on March 30, 1972, in Grafton, ND, to Richard and Ruth (Rand) Charrier. He graduated from Bottineau High School, in 1990. He attended college at NDSU Bottineau and graduated from Bismarck State College with a degree in Computer Information Services. He continued his education by earning several technology certifications including Microsoft Certified Systems Engineer (MCSE) which he put to use in his career as a Systems Engineer with the North Dakota Associations of Counties Resource Group.
While in high school, Scott started working part-time as an on-air announcer at KBTO Radio in Bottineau. He continued to work at KBTO until 1997, having worked his way up to the position of Operations Manager. After moving to Mandan in 1998, Scott worked part-time on weekends at Hot 97.5FM. Scott also spent 25 years as a Mobile DJ.
Scott enjoyed riding motorcycle, snowmobile and ATVs. He was a member and avid supporter of Motorcycle Rights Organizations including ABATE of ND and The Motorcycle Riders Foundation. Scott also had a keen interest in all things technology related. He received the Boy Scouts of America Eagle Scout award. He was also a member of the North Dakota Chapter at Large of the Ancient Free and Accepted Masons. Scott was also a proud member of the Our Place Motorcycle Club (OPMC).
Scott is survived by his wife, Joely of Mandan, ND, daughter, Shantelle of Mandan, ND; step-mother, Roberta (Coleman) Charrier; sisters, Angie (Mike) Oleskiew of Yorkton, Sask., Janna (Don) Ronsberg of Bismarck, ND; step-siblings, Amy Coleman of Mountain House, CA, Samantha (Scott) Slaven of Virginia Beach, VA, Justin (Christina) Coleman of Winchester, VA; brother-in-law, Sean (Margaret) Mattern of Mohall, ND; sisters-in-law, Shannon (Chris) Berglof of Minot, ND, Shantelle Mattern of Mohall, ND; parents-in-law, Dennis and Jeanne Mattern of Tonopah, AZ.; numerous nieces, nephews, aunts, uncles and cousins.
He was preceded in death by his Father, Richard L. Charrier; mother, Ruth Charrier (Rand); grandfather, Louis F. Charrier; grandmother, Louise C. Charrier (Schefter); step-grandmother, Therese (Marcott Benoit) Charrier; grandfather, Charles C. Rand; grandmother, Ruth L. Rand (Vavrina); and aunt, Kathleen Basagio (Charrier).
In lieu of flowers, memorials may be made to ABATE of ND, www.abatend.com, American Cancer Society, www.cancer.org, or The Boy Scouts of America, www.scouting.org.
– See more at: http://www.eastgatefuneral.com/obituary/Richard-Scott-Charrier/Mandan-ND/1300779#sthash.ffQnnQDD.dpuf
.
.
1962 Rugby Home coming game
Comment from Kenny Nerpel ('65):  Rugby, ND
| | |
| --- | --- |
| | Kenneth wrote: "So Sue graduated with the Rugby class of 1963. I heard an interesting story about the great athletic teams that Rugby had in those years when I was at the homecoming game earlier this year. I think it was 1962 and Rugby was just manhandling everyone they played that year in basketball. If I remember correctly they won the state championship that year and that was in Class A. Anyway, when Jamestown came to town to play the Pathers that year their coach decided to stall the entire game. The guy I was talking to after the football game thought the final score was 13-11 and Rugby's star player had 12 points, outscoring the Jamestown team by himself. The highlight of the evening though was when a lady from the crowd rushed up to the Jamestown bench and started beating on the their coach with her purse. I'm wondering if this is a true story. I did go to few Rugby games that year, but would have liked to have seen that one." |