Happy Birthday Joan Wurgler Salmonson ('61): Dunseith, ND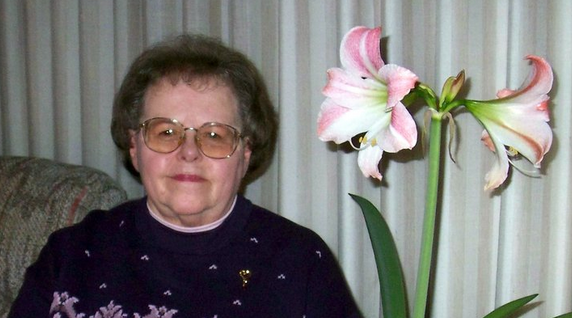 Vickie Johnson Messner
Message from Gwendolyn Struck Dumas ('68):  Havre, MT
HaPpY  (Belated) BiRtHdAy, Vickie!
GREAT picture!
Gwendolyn (Struck) Dumas
Methodist Church
From Kay Hosmer ('77):  Crown Point, In  
I am also sad to hear about the Methodist Church.  In terms of its life in the stone church, I believe that I was the last person to be married there.  – I am happy to report that such a fate has not happened everywhere.  The Methodist Church I attend in Crown Point, IN, is a thriving & growing place.  I love being a part of the congregation & owe my roots to the Dunseith Methodist Church. 
Postings from Neola Kofoid Garbe:
Bottineau & Minot, ND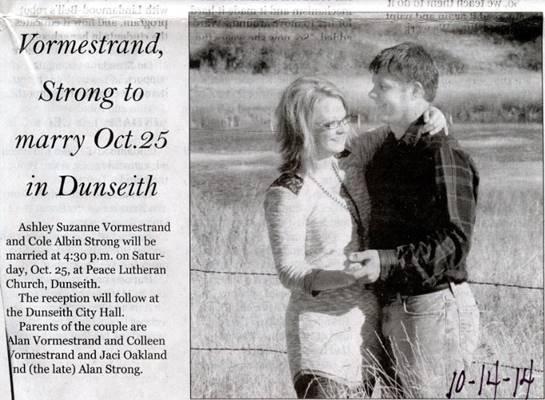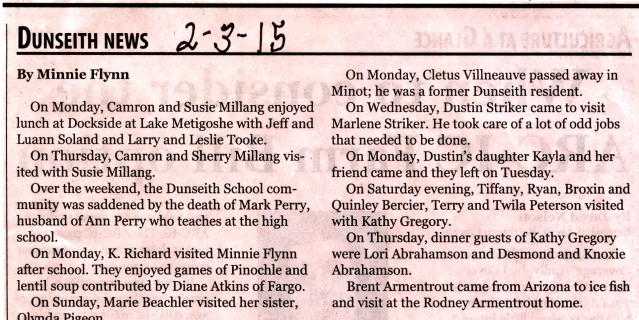 Joke of the day
Posted by Don Malaterre ('72):   Sioux Falls, SD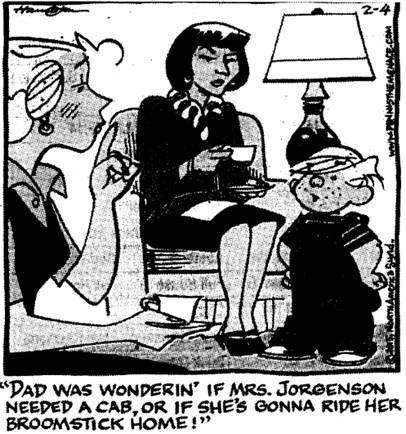 ====================================
Blog (247) posted on October 10, 2008
Folks,  I am running on generator power today.  They have a scheduled brown out (no electricity) from 8:00 am to 5:pm today.  I have a 5.5 KW generator that I brought with us from the states.  It pretty much powers up everything.  It's been 7 or 8 months since I fired it up.  It's about noon now, so I think Bernadette and I will go down to the mall for the rest of the afternoon.  Gary
From Sybil Johnson: 
Good morning, Gary and everyone! I've looked at all the names of those who graduated from Dunseith and I see none of Augie's family. I thought they had all
graduated from Dunseith, but evidently that assumption is wrong. Also, I enjoyed looking at the pictures from Dick. I use to drive over that old bridge between
Bismarck and Mandan, when I was in direct sales many many years ago. Thanks again for all the interesting stories and pictures on this site. It is fabulous and
fascinating. Sybil Johnson
Reply from Diane Larson Sjol (70): 
Paulette (LaCroix)…
I lived in Germany for quite awhile and was last there for a visit in
2001 but an itching to go back. Have never been to France and since I
am half french, would love to go….where do you stay?  Where do you
fly out of?
Message/Pictures from Sharron Gottbreht Shen (59): 
The picture of Wm Gottbreht Sr and his grandchildren Anice, Bill and Lois
held by William Gottbreht. The elevator appears in good condition at the
time, circa 1923. Exploration of the old elevator was forbidden in my youth,
advice which I heeded.
The second picture is of Lois Borland Brown and her oldest child, Bill.
Sorry I did not separate these pictures before scanning! No idea how to
edit.
Folks, This is an old picture I found that was taken at one of the Ackworth School Alumni's.
I think this picture was taken in 1992.
Dick Johnson & Rod Hiatt, I am wearing the Dunseith Centennial Belt that you guys designed and had Molded.
My Dad gave me that Belt & Buckle for my birthday in 1982. I wore that buckle, nearly everyday, for 25 years
I need to purchase another belt and start wearing it again. Gary
2/6/2015 Note: Myself (Gary Stokes) and Elwood Fauske are the only two living soles today in this picture.
L to R:
Gary Stokes, Willie Hiatt, Walter Bowers, Clarence Hagen, Elwood Fauske, Dennis Hiatt & Edmar Tangen

Article from the Bottineau Courant provided by Neola Kofoid Garbe: 
Loretta Neameyer Wall Graduated with the class of 1972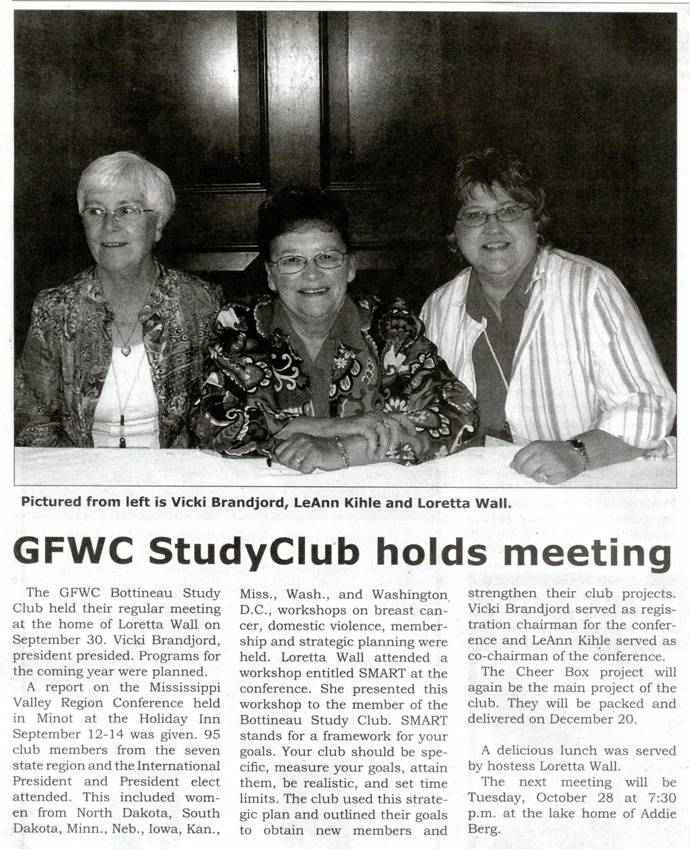 The healthy Dunseith High School Class of 1952 – They are all living and well
 
Last
First
Address
City / State / ZIP
Phone
Email
1
Brennan Groff
1 Morning Beach Drive Apt #10
Bellingham, WA 98229
306-927-9444
No email address
2
Godfrey Cantarella
Rowena L.
121 5th St. N. #104
Great Falls, MT 59401
(406) 788-0774
No email address
3
Hosmer
Don
PO Box 725
Dunseith, ND 58329
(701) 244-5788
No email address
4
Lamoureux Wood
Dorothy
12792 Poplar St
Garden Grove, CA 92845
(714) 379-6445
wooddode@verizon.net
5
Leonard
William Lorette (Berube)
23335 Cedar Way #101
Mountlake Terrace, WA 98043
(425) 778-6051
No email address
1403 W Broadway Ave., #278
Apache Junction, AZ 85200
(480) 288-9832
6
McKay
Clayton (Kick)
RR 1  Box 501
Dunseith, ND 58329
(701) 244-0411
7
Morgan
Richard L.
374 26th Ave SW
Washburn, ND 58577
(701) 462-8549
No email address
8
Peterson Artzer
Mary
730 Algona Blvd N
Algona, WA 98001
(253) 735-6533
No email address
9
Sunderland Leonard
Donna/Bob
PO Box67
Dunseith, ND 58329
(701) 244-5528   701-263-3149
bleonard@srt.com
10
Williams
Glen I.
802 Normans Ln
Missoula, MT 59803
(406) 728-5045
junnermt@msn.com