Today's Cajon Music compliments of Neola. Turn up those speakers, sit back and enjoy.
Posteded By Vickie Metcalfe ('70):  Bottineau, ND
Clarence John 'CJ' Enno ('81)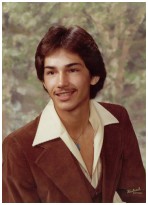 Clarence John Enno (CJ) passed away unexpectedly on April 16, 2012 at his home in Littleton, Colo. 
He was born Feb. 4, 1963, in Belcourt, the son of James M. Enno and Gwendolyn T. (Kjervestad) Enno.   He grew up and attended school in Dunseith.There he played basketball, baseball and loved racing snowmobiles. He was listed in Whos Who among High School students and was an honor student of his high school class of 1981.
During his high school summers, he went to Williston to work in construction with his relatives, Kroll Construction and Enno Construction. Upon graduation, he moved to Williston and continued with construction and eventually worked for Pitman Drilling. He then left for Colorado in 1984 with just the clothes on his back and his 1969 Corvette Stingray. He sold his beloved corvette to buy his first work truck and began his construction business, called C Enno Construction. He had this company until his death. One of CJ's greatest accomplishments in his life is building his dream house up in the mountains. CJ was very proud of this house. He met Brenda Lee Morgan in 1994 and started dating July 1, 1994, and they have been together ever since. She has been his companion and loving partner for 18 years.
CJ was a very free-spirited person. He enjoyed traveling around the world with Brenda and going for walks, hiking, sporting events and also enjoyed winning big at the casino. He also liked to sit around and reminisce about the past with family and friends, always teasing and laughing. He enjoyed fine wine, was a voracious reader, and was an avid history buff. Whenever the family got together CJ would always talk about the places they had been and the history, culture and people they had met. He enjoyed playing basketball or baseball with all the kids while he was here. He also had a heart of gold always willing to help and give you anything you needed.
CJ is survived by his long time companion Brenda Morgan, father, James Enno, Dunseith and Gwen Enno, Fargo, his siblings, Everette (Kim) Enno, Williston, Del (Mark) Enno, Fargo, Allan (Shari) Enno, Horace, Laurie Enno, Rolette, Bonita Enno, Horace, Cherrie (Alan) Belaskie, Horace, his sister-in-law, Arlene (Steve) Nickerson, of Colorado, his brother-in-law Cezar (Deb) Dignadice, of Colorado, his nieces and nephews, Catlin and Lexi Enno, James Mitchell, Andrew and Alison Enno, Kaycee and Jacob Peterson, Jordyn McCloud, Jaide Enno, Lane and Stanley Belaskie, Glen, Logan and Brandon Dignadice, Heidi and Geoffrey Nickerson, his Aunt Blanche Kroll, Aunt Bette Poitra, Aunt Marie Peckham, Aunt Patty Eller, and Uncle Dennis Fredericks, and many cousins.
He was preceded in death by many uncles and aunts, and his maternal and paternal grandparents.
Services are at 10 a.m. on May 11, 2012, at St. Ann's Church, Belcourt.
Comment from Dick Johnson ('68):  Dunseith, ND
Gary and Friends,       I was just studying the Catholic Ladies picture and noticed a
couple things that would date the picture earlier than was indicated.  I
noticed the photo included Mrs. Katherine Berube in the top row.  I
believe she passed away the first year I was in college in Bottineau,
which was 1968-69.  Then I remembered that Manuel Cuadrado was still in
high school here when Father Wolfe passed away, as he was the one who
told me about it.  I believe the Cuadrados left in about '65 or'66.  My
guess is that it must have been around 1965 that this picture was
taken.  As always,  I'm open to correction.  Thanks Gary!Dick
Dick, I believe this is Father Wolfe's death Record?  Gary

Row 4; Stella Schimetz, Esther Fugere, Lorna Zeiler, Josie Dionne, Katherine Berube, Eugenie Malo Grenier, Leona Picard, Alma Gottbreht, Phyllis Barbot,

Maxine or Carol

 Barbot, Leona Mongeon
Row 3: Rebecca Cote,_________, Alice Christianson, Eva Siem, Josephine Fugere, _______Volh, Cora Mongeon, Eva Morrinville Peat, Elise Picard, Sylvia Heffelfinger, Melvina Schneider, Flora Casavant, Emeline Boucher 
Row 2; Olivine Allard, Beatrice Robert, Lillian Allard, Helen Haberman, Alma Casavant, Frances Morinville, Loretta Boguslawski, Alice Boguslawski, Dorothy Robert, Mary Ann Malo, Rita Boucher, Irene Pigeon, Lenore Malo, Alma Berube, Germaine Barbot, Lillian Houle
Row 1: Eva Trafford, Stella Vandal, Esther Neameyer, Emma Cooper, Father Wolf, Lenore Lamoreux, Alice Evans Berube, Hermine Dionne, Gail Lamoreux, Janet Evans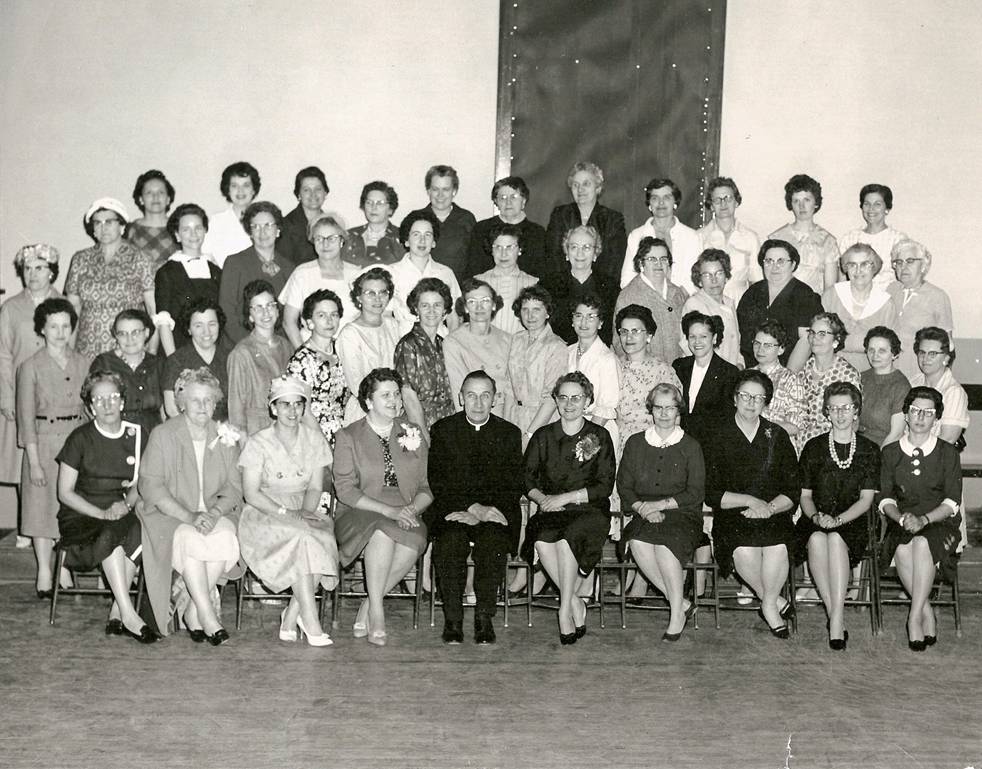 The red star in the middle of the map is Cebu. To give you an idea of distance, Cebu is about 400 miles south of Manila. Vietnam is our neighbor to the west. For all of you Vietnam vets, Ho Chi Minh City is the former city of Saigon. The equator is about 600 miles south of us. We are 10 time zones, roughly 10,000 miles, from Dunseith.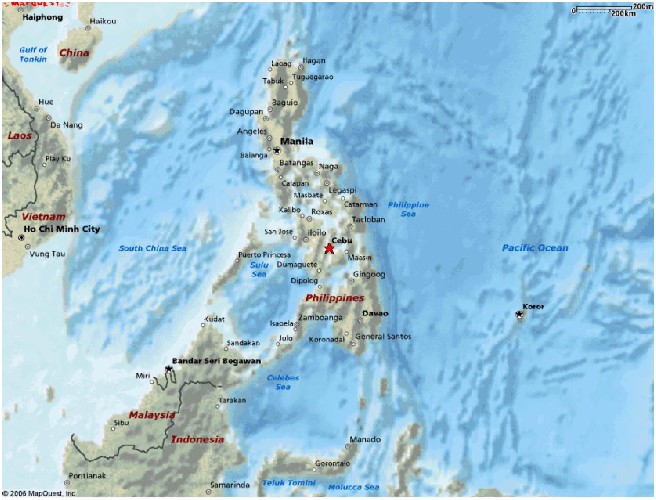 Compliments of Neola Kofoid Garbe:  Bottineau & Minot, ND
This has been around several times, but I LOVE the music, so here it is again.
  It's a real "picker upper" to start the day–no matter what time your day starts!! LOL!  Neola
This has been around several times, but I LOVE the music, so here it is again.
  It's a real "picker upper" to start the day–no matter what time your day starts!! LOL! ng
Ten commandments In Cajun (Too Cute)
      Turn up dem spekas, dis sum gooud musix and the graphics are great! 
The Ten Commandments in Cajun… (Keeps it REAL Simple)
1. God is number one… and das' All.

2. Don't pray to nuttin' or nobody… jus' God.

3. Don't cuss nobody… 'specially da Good Lord.
4. When it be Sunday… pass yo'self by the church house.

5. Yo mama an' yo daddy dun did it all… lissen to dem.

6. Killin' duck an' fish, das' OK… people – No!

7. God done give you a wife… sleep wit' jus' her.

8. Don't take nobody's boat… or nuttin' else.

9. Don't go wantin' somebody's stuff.

10. Stop lyin'… yo tongue gonna fall out yo mouf!

.externalclass .ec_hmmessage P { PADDING-BOTTOM: 0px; PADDING-LEFT: 0px; PADDING-RIGHT: 0px; PADDING-TOP: 0px } .externalclass ec_body.hmmessage { FONT-FAMILY: tahoma; FONT-SIZE: 10pt }