Happy Birthday Rita Parisien Anderson (DHS '73): New Rockford, ND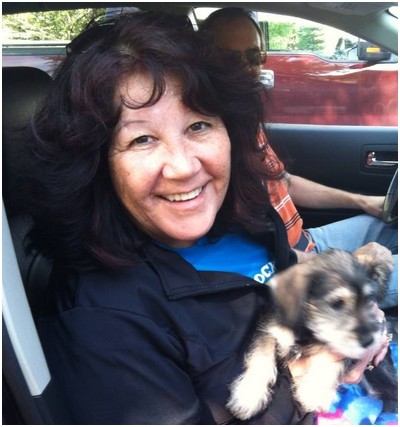 Reply from Floyd Dion ('45):  Dunseith, ND
Linda Gardner is right about that school house, it was Toupin school #2. Luella taught at that school in 1950/51.
She stayed at her aunt Lydia and Oscar Larshus during the week and came back to Dunseith the week ends.
.
.
Request from Marge Landsverk Geschke ('57): Horicon, WI
     MY NAME IS MARGE GESCHKE AND I AM HOWARD LANDSVERK'S SISTER.
     HOWARD JUST GOT A I-POD AND WOULD LIKE TO GET YOUR BLOG'S.
     HE GRADUATED FROM DUNSEITH HIGH SCHOOL BUT I DON'T KNOW THE CLASS.  HE  WILL BE 87 THIS YEAR AND WAS IN THE 2ND. WORLD WAR.
     HE LIVES IN EDMONDS WASH.
It is great hearing from you again. I communicate with Howard's daughter Anna, so I have just been going through her to communicate with Howard. I have listed all the Landsverk's below that I have in my records that attended Dunseith schools. Howard graduated in 1944 and I have you listed as having graduated in 1957.

I am glad to hear that Howard has an I-POD and an email address. I have now added him to our distribution.

As I remember, you are the one that introduced us to Erling and that you and Erling are cousins too.

Thanks again Marge and keep in touch,
.
.
Unknown picture identified
Reply from Carol Robert Braun ('69):  Oseceola, WI
The picture of unknown family is mine.The two on bottom right are my grandparents Tony & Mary Robert.The rest is the Duchesneau  Mary's brothers  sisters &in laws. Hope that helps

.
.
Reply from Ivy Eller Robert ('74):  Bottineau, ND
 In the picture of the unknown family, the man & woman in the front row, to the far right, are Antonio & Mary Robert. My ex-husband Russell's grand parents.
Thank you Carol and Ivy for your identification of this picture. From the Dunseith book I got the listing of all the Duchesneau children and their spouses. All but three of those listed in Red, I think, are in this picture. Can anyone match the names to the faces?
.
.
Duchesneau Family: Page 159 of the 1982 Dunseith Centennial book
Children:

Mary

(

Antonio

Robert), Moise – Died 1924,

Lillian

(

Aldege

Riendeau),

Adolph

(

Helen

Lee Spencer,

Albert

(Mildred Lahey),

Joe

(

Velma

Heffelfinger),

Leonell

(

Myrtle

Reed),

Rozelda

(

Bob

McCoy),

Antonio

(

Nelly

Reed);

Ida

(

Thomas

Cushing),

Alexander

(

Esther

Salmonson),

Angelina

(

Harland

Gottbreht),

Theofore

(Norma Tieson),

Germaine

(

Keneth

Sweet),

Hector

,

Omar

– Died in 1954 – (Gladys Sharrett),

Rene

(

Wilma

Schreider)