Happy Birthday Muzette Berube Fiander (DHS '74): Melbourne, FL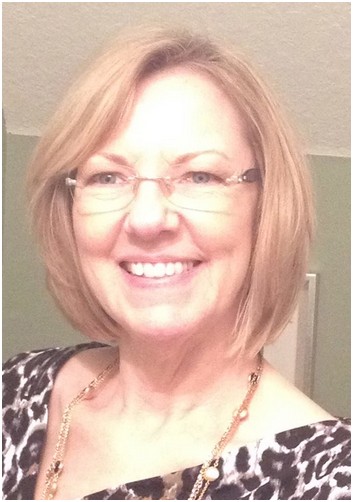 From Bob Lykins (Teacher):  Hutto, TX
Gary,

My apologies to all of those German speakers out there who probably noticed my spelling error "Guttes" which means good (for Guttes Neu Year).   That is the proper spelling as I typed "Gottes"  which means God.  It's tough using a German keyboard as the way the letters are arranged are not the same as on the keyboard that we all learned our typing skills.  I wouldn't mind being in the P.I. about now as the weather should be great whereas here, in Germany, in the Bayischer Wald, it is cold and foggy.  Hope you enjoyed your ex-pat night out and all went well.

Bob

.
.
Handwriting, communication and different generations
Reply from Aime Casavant ('65):  Jamestown, ND
Dick, that was a good and interesting post you did on handwriting, communication and different generations. I liked your observations and descriptions. There is someone who said "Mother nature always reclaims what is hers."  Maybe that will occur, somehow, with spoken and written communication.  Now let me hope if there are any grammatical errors in my words, that they be minor.
.
.
Posted by Neola Kofoid Garbe:  Bottineau & Minot, ND
Francis Peltier
(June 28, 1939 – December 12, 2013)
Francis Peltier, age 74 of Belcourt, died Thursday, December 12, 2013 at Belcourt hospital. Funeral services will be held on Wednesday, December 18, 2013 at 10:00 A.M. in St. Michael's Catholic Church in Dunseith. A wake will be held on Tuesday, beginning at 6:00 P.M. with a prayer service at 8:00 P.M. in the Church. Cremation will take place after the service.
Francis Peltier, a son of John and Agnes (LaPlante) Peltier, was born at Belcourt on June 28, 1939. He was reared and educated in the Dunseith area. After his education he moved to Washington state and worked in the orchards. Francis returned to the Dunseith area for a time. He traveled back and forth to Washington for many years. He retired to Dunseith where he has resided since.
He enjoyed spending time outdoors and spending time with family.
He is survived by his son, Robert Peltier of Dunseith, and a daughter, Peggy (Frank) Gillis of Dunseith; 11 grandchildren; 7 great-grandchildren; two sisters, Genevieve Jerome of Copalis Beach WA., and Marlene Dauphinais of Belcourt and many nieces and nephews.
He was preceded in death by his parents; brothers, George, Stanley and Edward; sisters, Melinda Lafountain, Louise Chase and Alvina Peltier.
.
.
Story from Vickie Metcalfe ('70):  Bottineau, ND
Gary and friends,

Thus year was was the fifty year anniversary of  the speech,"I Have A
Dream".

T'was also  the anniversary of great national sorrow.

The spring of 1963 I completed 5th grade  in at Dunseith Public
School.   It was our first year our class of "70 moved from classroom
to classroom  a with teachers teaching different subjects. Mrs. Flynn-
Math, Mrs. Hosmer, Mr. Lang, Miss Gilje Language arts,  and Mrs. Lang
Geography.

We ate in the large multi purpose room and the high school kids came
down and ate there also.

Of recess and noon hour, I recall a crowded  chaotic playground.

I was just one of many quiet, shy farm kids who rode home to do
chores every day after school. I was a bystander.

I never said a word when I heard  peers teasing or taunting. others.
That is one regret I live with.

The  summer of '63, Dad received word from his brother Emil, a foreman
of a plastering crew for a  major construction company.  A prison was
being build  on the coast of WA.

Dad needed to work out, as crop insurance and farm programs were
pretty much non existent.

My parents made arrangements for our farm and bought a different car
to make the trip.

Mom put away her  favorite  recipe books and other treasures  in  the
spare bedroom. Dad nailed plywood across its  curtained entrance.
Someone was going to "winter" our cattle and live in our house.

Mom packed only  clothing and necessities into the new 1963 two- tone/
brown and cream Biscayne  station wagon.

Our family left early one morning.   We left behind, the best  part of
our family; Skip the  family border collie, Byrd our first riding/barn
horse, and  all the "Bossies" i.e. cattle.

Dad drove  steady across prairies and winding roads through mountains
across Montana, Idaho and  Washington.   It was hot dusy dry trip, but
the windows rolled down kept us somewhat comfortable.  We'd never
heard of  air conditioning.

One of us girls would say, "Dad I need to stop".

__perhaps fifty miles later he'd pull over.  Mom got a can for
emergency use.

My little brother stood  on the back seat.  Dad's rolled down  his is
window and propped his arm out.

The 65 mph  breeze was powerful in the back seat.

Never eating out,we ate food mom had prepared for the trip in the car
or at public picnic areas, slept in motels with cooking facilities.
And, finally we stopped for an overnight  visit with Dad's navy
friend  George and his family in Montana.

(I continue to honor dad's memory with a Pride Dairy package to
George each Christmas. George  is now 90)

Any ways back to my tale.

Finally, we arrived to Uncle Emil's country home at rural Marysville
on a Sunday.  There was much excitement upon seeing our cousins who we
were to stay with.  Dad went to work with Uncle Emil early next
morning   Mom  and Ann began searching  for rental houses.  We cousins
enjoyed reconnecting.  As a  North Dakota country girl,  I was not
familiar hearing the latest pop singers, but my cousins were well
acquainted with their names and what they sang or played.

"She loves me Ya, ya , ya "

A comfortable three bedroom house  was found at the  steep cost  of
$100.00 a month.   Our frugal mother was told by Mr. and Mrs. Hansen
we could move in at the end of the month.   The Hansens were the first
Seventh Day Adventists I ever met. Wonderfully, kind and humble was
reflected in their personalities.

During the end of summer and early fall, Mom and Ann canned fruit,
cherries, plums, pears from fruit trees and gathered strawberries from
the field behind "Emil' and Ann'.   And we kids played. We all had
wonderful escapades.   Janice and I searched an old abandoned attic
for lost treasures.  All that climbing over rickity floorboards was
futile, no gold, just an empty attic box. On the weekends we gathered
around a fire pit in the yard and more uncles and aunts drove up from
Seattle.

So on weekends,

"With a love like that, we knew it could not be bad"………

Shoultes Country school started with ! classroom  for each of the K- 6
grades. I found  myself  down the hall from cousin Janice in Mr.
Gadwa's self contained sixth grade classroom.

Mrs. E. came and taught the specials in the afternoon.

She taught us to  sing "Fair are the meadows, fair are the
woodlands…….and I began my day dream of  my ND home.

1963-1964 was a year of  lessons.  Some in school and some  societal.

A listener, I would tune in, focus and listen as  my dad and Uncle
Emil  talked about interactions of the crew on the job. It seemed
their was some opposition from the crew toward another plasterer,

a former German soldier.

My love for reading had been sparked by beloved Mrs. Conroy. I
burrowed into books.  Holey buckets! At this school I  could check
out  five   to six books every week!   And, Mr. Gadwa would drive bus
with our class into the big  town school to check out books from the
library. I would read 8-10 books each week.

I  used books as my escape missing farm life.

On New Year's Eve, my parents and Ann and Emil were invited to "the
Skerdes."  I believe that was one lesson I heard  from Cliff and Emil
Metcalfe about, treating people fairly. ___

Otto was former German soldier who fought on the side of
Hitler……….His wife had been a P.O.W. of the Russians during the
war._____perhaps a "comfort woman"?

My listening skills became more keenly fine tuned.

Sometime,after Christmas vacation 1963,  five black children  from a
family enrolled at Shoultes.   They were the only black children in
school. Curious.

_I  had never seen or known a black child before.  The very  next
day at noon recess,  I was  leaning against a wall reading my latest
borrowed book,  when,  six boys from my 6th grade class surrounded the
black fifth grade boy.

They  were each at least a head taller than he, they  circled, began
taunting  and demeaning words.  N________r

One  reached out  and touched his hair , and commented  something
about "brillo pads" another,swipiped is finger to his his skin and
commented " does it come off?'……..the verbage continued along with
more cruel laughter.

Without thinking leaping,  I found myself  in the middle of that group
of  boys. I pushed to stand in front the fifth grader.

Making eye contact_____ words flew out of my mouth, looked each in
the eye as I said,

"Did YOU choose your skin color?"  "Did YOU pick your eye color? "
"Did YOU choose your parents?"  " Did YOU choose to be born whe way
you are?"

LEAVE him alone." because he didn't choose either!"

I pushed through the group of boys and walked back to my book I'd
left next to the brick wall.

I don't believe those boys bothered him again, the rest of that year.

I never learned the black boys name.  I never went home and told my
parents.

(Both of my parents are now gone, and I never shared that with them)

At school, I'd  just  find another book and slip it under my one of my
subject books, and read__

Sometimes I's miss recess because it was too engrossing.

Although,my grades suffered, I never let them go to far down. I was
content to be average.

As I recall those fifty year of memories,  and the lessons learned.

My only wish  is I'd had more courage through my 7th-12th years.

THEN I smile, and thank God for the gifts I have received from my
parents..

Parents who would not tolerate  my  bully behavior and the gift of
empathy..

Thanks. Vickie
.
.
A Shot Fired into the Air
Story from Larry Hackman ('66):  Bismarck, ND
Is that physics or something?  Two objects can't occupy the same space at the same time without consequences.  Vance Bailey's writing reminded me of an incident that took place in Dunseith back in the 60's.
 I had just pulled back into town after going to one of them all night picture shows at the Rugby outdoor movie theatre.  It was getting light out but the sun had not made its appearance on the horizon yet.   I was surprised to see my mother standing out in the middle of the street talking to Darrell Abbey the Dunseith Chief of Police.
She had called the cops as she had looked out the window in the early morning and saw three fellows trying to get into my brothers car, which was parked in front of the house.  She was explaining to Darrell that when these three guys saw his head lights coming down Main Street, that the three fellows had taken off across the street and went into an abandoned two story house that had no windows and with the door standing open.  This house had been deserted for sometime and had fallen into disrepair.
Darrell decided to go search the place and I being of more guts than brains, decided to go with him. We went into the house through the open door.  Darrell went to check the rooms on the first floor and I for some odd reason I seeing the stairs, decided to go upstairs.  I took a left turn into the first room I came to, and all of a sudden there was a huge commotion behind me, someone was running down the stairs and I could hear my mother shouting. I ran down the stairs and saw Darrell Abbey running after one fellow who took off for the alley and they were headed north.   
My mother, who was still standing out in the middle of the street between the two houses was very excited.  I walked over to her and asked what happened because everybody else was gone.   She said two guys jumped out of the upstairs windows and took off running north up the street in front of the house.  Its amazing that they never broke a leg or something as it was about a twelve foot drop from that window sill.  Mom said the other guy came running out the front door with Darrell right behind him. She said, that guy ran around behind the house and headed for the alley with Darrell right behind him and that they both had disappeared from sight running north.   
While we were talking we heard a gun shot.  This was getting exciting.  It wasn't long before Darrell come walking back from his early morning run.  Of course we were curious and wondering if he got him.  Darrell said the guy was outrunning him so he had shouted stop, and shot into the air to try to convince the guy to halt, but the guy kept running and got away.
Unlike in Vance's story where the cop thought he shot high enough and the guy deciding to jump over a fence, which resulted with a bullet and this fellows head trying to occupy the same space at the same time.  In this story no one got hurt.  But Darrell probably scared a little religion into their souls.  Maybe Darrell was already practicing to become a minister?  
 .
Note:
I thought Dennis Dubois's reply to the spit wad story was a little strange too.  It made me feel bad that I had wrote the story and I felt a little sorry for him. Then along came Bob Lykins, a teacher's reply, that put the whole thing back into perspective.  Dennis sometimes you win and sometimes you lose.  Merry Christmas.
Henry and I were reminiscing about these spit wad stories again, and he was thinking that maybe it could have been the second biggest guy in the (class of 63) that was involved with these incidents.  There were a lot of big guys in that class and Henry said he was only a freshman.  He said that he was a freshman through no fault of his own, that it was something that just happened after graduating from the eighth grade. He just had to be a freshman for 9 months that one year in the old school at that time, with a group of people (class of 65). Then they moved onto the the new school to become sophomores.  I was told once that the definition of sophomore is silly morons. Is that true?
 Henry says Mr. Grossman was tough but, Mr. Prouty, teacher and coach was probably the most intimidating instructor at the time.  He says that he remembers an incident where Ernie Gottbrcht was making a little commotion in the assembly room and Mr. Prouty walked up to him and stood by his desk.  Henry said Ernie made the mistake of getting out of desk and standing up in front of him.  Mr. Prouty grabbed Ernie by the shoulders and sat him back down.  Henry said Ernie then stood up again and told Mr. Prouty that he wanted to go the office.  Henry said, that was the first time and the last time, that he ever heard a student ask  to go to the office.  Mr. Prouty grabbed Ernie by the shoulders again, and sat him down and told him to sit there and behave himself. Henry said, Ernie didn't bother Mr. Prouty again about wanting to go to the head office.  
Keep on laughing,
Larry
.
.
Posted by Lee Stickland ('64): Dickinson, ND
If three brawny professional football players are in a car
Two neighbor ladies were trading stories across the hedge.
One asks the other "Weren't YOU going to sell YOUR car?"
"Yes, but I'm told that with 210,000 miles on it , no one would be interested."
"Well I have a friend from the Turtle Mountains that knows how to turn those miles back."
So that said gentleman easily disconnected a small cable from the side of the transmission,
Connected his electric drill to that end, making sure the drill was turning the right direction:
Did not want 310,000 miles !
Some days later the ladies were visiting again and it was noticed that the car was yet there.
"Have YOU had any new interest by someone to buy YOUR car?"
"OH  !!  NO  !!   I don't want to sell it; it only has 40,000 miles on it.   LEE   s
.
.
.
Blog posted on January 9, 2008
Cheri Metcalfe Evans (74) reply to Trish Larson Clayburgh (73):
Gary, This a wonderful thing you have going here. I hope you continue with it. I was born in Bottineau (Sam Tooke and I on the same day, in the same hospital, so he is one of my oldest friends!!) We moved to Washington when I was two years old. My father is Jim Metcalfe (junior). My grandparents were Jim and Ella Metcalfe. We came back to Dunseith in 1972, just after the Dragons took second at the state tournament.
Anyway my response to Trish-yes, I was in that pageant. Don't you remember? There were ten contestants and I came in at eleventh?? lol. Cindy Metcalfe was also in that pageant.
To Neola-thank-you for sharing the picture of Ernest Tennancour. I printed it off and gave it to my husband, Jim Evans. Ernest was his grandfather and he really enjoyed seeing the picture.
To Tim Martinson-It was great to hear of your memories of time spent at the farm. Jim and I still live there and raised our kids there. David (our son) and his friends spent a lot of time building forts in those same cottonwoods, and building "rafts" to float down the creek. Jim's mother, Alice is in the nursing home and unfortunately her memory is not good, But I asked her if she remembered you and she said "yes, but he hasn't been by to see me lately". When I mentioned the cinnamon rolls she smiled as if it were something she could remember.
So, thank-you for the memories and bringing Dunseith folk back together
Happy New Year, Cheri (Metcalfe) Evans '74
.
.
Cheri's follow up message:
I just realized that I mentioned that the Dragons took second in the state B-ball tournament in 1972. I believe they took fifth. They were always first in our die hard dragon fan hearts!!
Cheri Evans-74
.
.
Gary Stokes' comments to Cheri:
Cheri, you mentioned Cindy Metcalfe Miller (74) as being in that pageant also. I have not yet gotten Cindy on our distribution list. Craig and Cindy were neighbors to my folks years, in Bottineau, before moving to Lake Metigoshe. Great folks. We do have her sister Vickie Metcalfe (70) on our distribution. My dad, being an animal lover, loved Vickie's two little dogs and also Cindy's bigger dog.
.
.
Allen Richard's (65) Reply to Trish Larson (73)
I think that was about the time Jo Ann Hill was in the Miss Bottineau/Miss Peace Garden Pagent. She did a comedy routine for Dorothy Parker called "The Dance." She didn't win–She could probably blame that on her coach————–
.
.
Phyllis McKay's (65) reply to a message that Gary Stokes (65) sent her:
Hi Gary, I put out my back and have not been able to sit at my computer for any length of time. I helped my son move from his third story apartment, decorated the outside of my house with lights, cleaned and decorated the interior of my house for the holidays. The chiropractors said I had done to much!! I had a party scheduled for the evening that my back went out. My sister, Minnie Mary came over to be the host while I sat and gave directions. My next party was the following Saturday. Several of my friends came early and got everything ready for that party. Thank goodness for family and friends in your times of need! In the mean time I could not teach school and spent my time going to the chiropractor, heating and icing my back. I did return to work just before the Christmas break. I am well on the mend now, doing exercises daily to strengthen my lower back muscles to help to relieve the stress on the vertebrae that have lost the cushion between them.
I have enjoyed the stories about Dunseith from some of the older alumni. I do not know some of them personally but have heard about them through my older sisters and brothers. Many of them were gone off to college or ?? when I was growing up. I was always one of those McKay kids to them.
Gary, your account of the Philippine New Year sounded absolutely intriguing! How fortunate you have been to have the opportunity to experience such a cultural celebration. Your story about the demise of the pig reminded me of the same activity being performed at my house when I was growing up. It was a big occasion and relatives came to help with the dirty deed. The day before the pigs were going to hog heaven, I would feel so sorry for them that I would go out to the pig pen and sing to them through the fence. Of course I did not go into the pen because I had been cautioned that the pigs might eat me if I were to fall down in the pig pen!! We did not have many pigs so they were almost pets. When the old sow would have a batch of piglets, we would hold them, bottle feed them and generally love those little pink sweet smelling babies. As they grew into wiener pigs, we would scratch their sides so often that when they saw us, they would flop down on their sides waiting for us to scratch them with a stick. We have a picture of my sister riding one of her pet pigs! Living on the farm, taught you that animals that might have been pets to you, were food to mom and dad.
Thank you for your concern for me! I don't know how you are able to keep track of everyone now that you have added so many more people to your e-mail list.
Phyllis
.
.
Gary's Reply to Phyllis:
Phyllis, Having not heard from you in a while I thought something must be up. Glad to hear that you are on the mend. To keep track of everyone, I try to keep everyone organized by classes in my records. Even doing that, I still make a few stupid mistakes, like when I called Colette Pigeon Schimetz not realizing it was her. I knew Reid, her husband, had passed on several years ago. She had told me that when we talked a few weeks ago. I wasn't thinking when I was putting Reid's class list (71) together. I did a find and found a number for him and when Colette answered the phone I asked for Reid. Her response was, "Gary, this is Colette" I knew right away I had pulled a boner and I knew what it was. It turned out to be a good boner though. We had a wonderful chat.
.
.
Dale Pritchard's (63) reply & memories:
Gary,
I remember a lot of people mentioned in the emails going back and forth.
Makes one wonder where they all got off too.
I tried pin setting "one" time at the old Snake Pit. Fortunately, I
came to my senses before a pin knocked some into me. It was dangerous!
I worked on the Grand Forks missile sites in 64 & 65 and spent much time
with Jimmy Birkland and Junior Walter. I saw Junior about 4 years ago
at a church supper in Dunseith but haven't seen Jimmy since 65. There
again, people go their own ways and lose contact with friends. Boeing
paid my way out to Seattle in April, 66 where Leroy Birkland helped me
find a place to live. I haven't seen him since but will always
appreciate his help.
Uncle Sam caught up to me in 66 also. Since I had to go in the Service
I joined the Air Force instead – one day before I was supposed to report
for the Army. So, I spent my "former life" in the Air Force and reading
Bill Hosmer's emails about the Thunderbirds brought back some memories.
In 73, I spent 9 weeks on the Thunderbird C-130 (AF cargo plane) support
crew from Forbes AFB at Topeka, KS. We hit about 28 states in that time
and I never got enough of the shows. We were on a 30-minute standby at
each show in case we had go get some parts. The professionalism,
dedication and showmanship of that small group of people was awesome.
In Dec 79, I was at Nellis AFB, Las Vegas doing something for the AF
when 6 of the Thunderbirds "went in" at the same time. The base shut
down for about 2 hours of silence. It was a sad day but there's no way
to relate to what the families had to go through.
I parted ways with the Air Force in Nov 86 after 20 years and 3 months.
From a former "udder" handler also, and your closest neighbor to the
South, keep up the good work you're doing, Gary.
I think it snowballed more than you ever thought it would.
Dale Pritchard (63)
Dale, Yes, you were our closest neighbor to the south and at one time Jim & Ruby Birkland were our closest neighbors to the north. Evon Lagerquist is now living on your home place. Gary
.
.
Bob Hosmer's (56) reply to Larry Hackman (66):
Snake Pit Bowling Alley and the lunch counter were all part of my memory too. I remember being a pin setter for a while. I'm not sure when, but I think I was at least 12 or 13. The ten cents a game was still in vogue. Larry's description is so accurate I saw it all afresh in my mind. There was also a pinball machine in the back corner of the lunch counter area. We discovered several ways of activating the game without using any coins. One was hitting the underside of the machine under one of the bumper lights, another was using washers the size of coins required or the wide part of those little wood spoons used with dixi icecream cups. I think in the end they removed the pinball machine out completely.
Thanks, Larry, for jogging our memories.
.
.
Audrey Hanson Aitchson's reply – Ruby Kuhn Birkland:
A
udrey and her sister Jean Pladson are 1st cousins to Gary Stokes and the Morinville kids. Audrey/Jean and Ruby were next door neighbors in their childhood days.
Yes, lots of memories. Jean and I got a baby raccoon and also Ruby got one. We named ours Ruby after Ruby Kuhn and she named hers Marvin after her brother, Marvin Kuhn. We had fun with ours. She had a litter box in the house and used it like a cat. When we came home she was so happy, she danced around our legs. She lived in the house with us. Finally she got out on the road and got run over.