Reply from Lindy (Arlinda Fauske Van Eynde) ('69): Yorkville, IL 
Thank you Aggie for sharing about your visit in ND. Beth, Carrole and I are here now & Mom shared with us what a great afternoon she had with you girls. I wish we could have been here at that time too. Thank you so much for going to visit them, Mom especially loves company, time gets long for her but they are both treated so good.
Our brother-in-law LaVerne Rude's brother is in Good Sam and Larry Tooke was in to see him so we've had several great visits with him too. Fun!
Thank you Gary again for all that you do to keep us all connected.
Lindy (Arlinda Fauske Van Eynde)
====================================
Blog (443) posted on May, 2009
Medford, Oregon Hiatt's:
For all of you Hiatt's and former/current Ackworth community folks: I received an interesting phone call from Lawrence (Larry) Hiatt and his sister Dianna Hiatt Levingston. They were actually returning my phone call. They are living in the Medford OR area. Their father was Amos Hiatt Jr. Amos' father was Henry Hiatt. Henry and Amos (Sr) Hiatt moved to Medford Oregon in the 40's. They were brothers to John, Harry, Walter and those guys.
Larry and Dianna know very few of the ND Hiatt's. Larry was born in 1947 and I think Dianna said she was born in 1954. Their father Amos has been deceased for about 25 years. They have been tracing their family history, but it's been hard for them because they don't know very many of you guys and the family connections. They would be 2nd cousins to the majority of you folks. Florence, in your case they'd be your first cousins one removed. Have any of you put together any genealogy for the Hiatt's that you can share with them? I have included Larry and Dianna with today's message.
Larry & Dianna, please let me know if you'd like to continue getting these daily Dunseith Alumni messages?
Gary
Dianna Hiatt Levingston's email address is
Larry Hiatt's email address is
Reply from Eileen & Mike Brudwick (Neola's cousing): Fargo, ND
Hi Gary,
I am one of those lost e-mails to receive the Dunseith alumni e-mails. I finally asked Neola if she had been receiving them, because I hadn't heard from you for a few days. Both Mike & I have truly missed reading the daily e-mail. We love it. Keep up the good work!!Eileen
Reply from Elve Fuchs (Arla Hill Hiatt's friend):Minot, ND
Gary,
Iam so happy that Jacqueline got me on your list. Just the emails I received were so interesting.
I now live in Minot but was from the Rolette / Bottineau area. My maiden name was Elve Fuchs.
Elve
Folks, Jacqueline Hiatt Fix (79) asked if I could include Elve Fuchs, who is a friend of her mother, Arla (Wallice) Hill Hiatt, on our daily distribution. It is always a pleasure adding new folks to our distribution. Gary
Reply to Gary Houle (63) from Colette Hosmer (63): Santa Fe, NM
Hi Gary, welcome aboard.
I want to offer my condolences for your Mom's death. I remember her so well, she was a wonderful lady.
Colette
From Cheryl Larson Dakin (71):BEDFORD, TX
Happy May Day to everyone! I remember in grade school in Dunseith, making
May baskets out of cupcake liners and pipe cleaners, putting in penny candy
and giving them to friends. I've never seen it done anywhere else.
Cheryl Larson Dakin
Cheryl, How well I remember the ND May day's. We'd leave these "May Day" baskets on peoples porches, hollering "May Day" and then run like heck, trying not to be recognized. We were country folks, so we got some mileage in delivering these baskets to our Ackworth community neighbors. It was a lot of fun. Gary
Reply from Gary Metcalfe (57): Forsyth, MO
Gary has left for his weekly semi drive from Springfield, Mo. to Kingman, Az., but he ask me to put a note in the blog. Yes, definitely the picture is of John Bedard. Gary remembers him well with much respect. (my note: I think it really made Gary realize just what a speck of time we are here and just how quickly we are forgotten!! A reminder to concentrate on family.)
Also, to Jan Bergan Evans…yes, there were two Kelvin's. Gary will input more on that subject when he gets back home.
Sue Metcalfe
Reply from Susan Malaterre Johnson (69): Alvarado, TX
So sorry for the problems. I always sat say that is why God gave me children. Just to let you know that Ft. Worth has shut down 140 schools for around one week. Other schools have shut down too. Tarrent county. So far Dallas is hanging in. We shall see. The child who dies was a citizen of Mexico and had other medical problems. Please Pray that this ends soon. Susan
Reply from Ginger LaRocque Poitra's (65) Daughter Michaela: Belcourt, ND
Gary,
This is Michaela, Gingers Daughter, in reply to the picture of Pat Hanlan, I do know him quite well, I met him through a friend of mine, he is a super guy, I believe he lives in alaska with his girlfriend, I am not sure of her first name but she is a Monette from Belcourt. Last I heard he was a trucker, you know that show TRUCKERS, he's one of those guys that drive truck on the dangerous roads of Alaska.
As for the picture of Grandpa and Grandma, I think it beautiful to.
Michaela, do you have any contact info for Pat? I know Neola would love to mail him this picture.

On another topic, I got a message from Neola telling me your mother will be in Minot, I think today, and plans on stopping by Neola's house to pick up some pictures.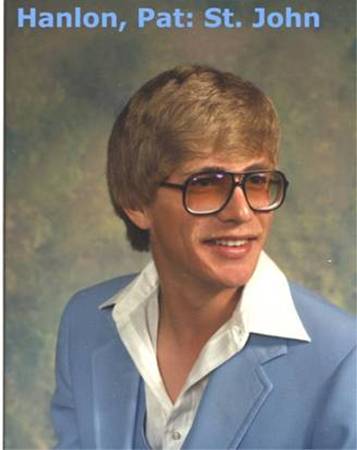 Gary
I am sending a copy of Little Praire Cemetery, could not locate anything for "Calvin or Kelvin" Cemetery.

If you need to replace the cemetery data on your new hard drive, I will be glad to send them when you're ready for the Data.

Doreen Bailey
Doreen, Please send me sent me those cemetery files again. Thanks, Gary

PS – Can you send me your mailing address again too? I lost the one I had on file for your. Thanks, Gary
Little Prairie Cemetery, ND -info from Maude Abrahamson- 8-2004
LAST NAME
First name
BIRTH
DEATH
MISCELLANEOUS
BLK
LOT #
123
Abrahamson
Alfred
1897
1989
50
5
20
Abrahamson
Arla (Honsey)
1907
1994
12
2
120
Abrahamson
Betsy
1860
1945
50
1
125
Abrahamson
Carl
1895
1968
50
8
140
Abrahamson
Glen
1927
1985
60
8
122
Abrahamson
John
1863
1950
50
4
137
Abrahamson
Larry
1962
1984
60
1
139
Abrahamson
Martin
1901
1989
60
4
121
Abrahamson
Oscar
1890
1980
50
2
138
Abrahamson
Sylvia
1902
1977
60
3
124
Abrahamson
Violet
1910
1994
50
7
107
Aird
Clarrisa
1911
1952
47
5
129
Allen
Edwin
1907
1994
55
1
130
Allen
Mary
1910
1982
55
2
79
Anderson
Bertha
1831
1917
32
6
80
Anderson
Caroline
1901
1919
32
7
39
Anderson
Clara
1909
1996
17
2
95
Anderson
Martin
1873
1926
41
3
94
Anderson
Mary
1881
1961
41
2
82
Anderson
Ray
1883
1967
35
5
160
Beachler
Cecil
1895
1979
71
3
158
Beachler
LaVern
1924
2000
71
1
161
Beachler
Lyle
1933
1954
71
4
159
Beachler
Ruby
1901
1986
71
2
142
Beaudry
Delma Stickland
1919
1994
Cremated
62
1
181
Berkland
Henry
1885
1957
Lot N. S. Blk 42
179
Berkland
Janus (baby)
1924
1924
Lot M, S. Blk 42
180
Berkland
Joseph
1904
1980
Lot N, S.Blk 42
101
Brohjell
Bertha
1869
1934
46
1
102
Brohjell
Elmer
1904
1917
46
2
103
Brohjell
Odmund
1870
1952
46
3
104
Carlson
Christine
1889
1963
47
2
109
Carlson
Leonard
1918
1991
47
7
105
Carlson
Reder
1871
1954
47
3
52
Carlstad
Martin
1870
1920
20
10
135
Coleman
Dwaine
1947
1984
59
2
136
Coleman
James
1921
1999
59
8
86
Dailey
Luther
1872
1919
38
2
85
Dailey
Ruby
1910
1919
38
1
12
Dalton
Edna
1892
1908
7
4
11
Dalton
Pearl
1889
1906
7
3
151
Espe
Arthur
1907
1983
66
4
150
Espe
Effie
1919
1925
66
3
35
Espe
Elmer
1904
1993
16
5
36
Espe
Frances
1915
1994
16
6
37
Espe
Iver
1879
1942
16
7
38
Espe
Martha
1869
1922
16
8
3
Evenson
Donald
1926
1928
1
5
44
Evenstad
Hoaken
1856
1940
18
4
42
Evenstad
Maret
1860
1948
18
2
41
Evenstad
Olie
1857
1909
18
1
43
Evenstad
Oscar
1884
1948
18
3
53
Faaren
Kristen
1826
1907
21
1
54
Faaren
Mena
1840
1922
21
2
177
Flora
Alice
1919
1922
Lot K, S. Blk 33
178
Flora
Merling
1917
1922
Lot L, S. Blk 33
84
Foss
Hazel
1895
1957
35
7
83
Foss
Martin
1880
1962
35
6
93
Gilbertson
Beetsy
1858
1928
40
8
8
Halvorson
"Grandfather"
1813
1915
6
2
171
Halvorson
Ingeborg
Lot B, S. Blk 5
100
Hanson
Crystal
1995 428
99
Hanson
E.
 426
97
Hanson
Edward
1917
1983
42
2
98
Hanson
Henery
1873
1957
42
5
96
Hanson
Rogert
1951
1989
42
1
110
Hartley
Melba K.
1921
1994
47
8
63
Holstad
Ada
1879
1942
24
7
62
Holstad
Edward
1870
1951
24
6
59
Holstad
Martha
1920
1920
23
1
19
Honsey
Severt
1895
1939
12
1
163
House
Herman
1979
1953
72
2
165
House
Richard
1921
1987
72
6
162
House
Sceling
1880
1943
72
1
166
House
Walter
1908
1982
72
8
141
Hughes
Mary
1901
1997
62
1
126
Jasper
Olga
1905
1968
51
1
10
Johanson
August
1865
1911
7
1
61
Kirkwald
Hannah
1899
1956
23
7
60
Kirkwald
Thomas
1873
1958
23
6
21
Lagerquist
Anna
1865
1946
12
3
15
Lagerquist
Carl
1904
 95
22
Lagerquist
John
1853
1952
12
4
172
Lagerquist
Minnie
1896
1928
Lot C, S. Blk 12
143
Lamb
Dorothy
1923
1988
63
2
144
Lamb
Floyd
1923
1998
63
3
145
Lamb
L. Dean
May 19, 1952
August 22, 2003
63
7
114
Lindberg
Bernice
1919
1993
49
1
119
Lindberg
Elmer
1911
1997
49
8
108
Masteller
Alpa
1913
1977
47
6
111
Medlang
Christine
1877
1947
48
1
112
Medlang
O. P.
1871
1924
48
3
113
Medlang
Oden
1917
1991
48
7
154
Metcalfe
Ann
 692
134
Metcalfe
Clifford
1923
1982
58
2
156
Metcalfe
Ella
1912
1989
69
4
153
Metcalfe
Emil
1920
1982
69
1
155
Metcalfe
Jim
1914
1982
69
3
73
Millang
Arla
1901
1979
27
4
72
Millang
Arthur
1895
1974
27
3
175
Millang
Carl
1896
1971
Lot I, S. Blk 72
167
Millang
Curtis
1939
1997
73
1
16
Millang
Gertie
1916
 101
17
Millang
Hilma
1902
 102
164
Millang
Jesse
1912
1988
72
4
18
Millang
Joe
1859
1934
10
3
71
Millang
Lenard
1924
1973
27
2
146
Millang
Milton
1937
1987
64
2
147
Millang
Velma
1927
1991
64
3
26
Myer
Benny
1922
1950
14
3
28
Myer
Bertha
1892
1998
14
6
33
Myer
Clara
1862
1903
15
6
27
Myer
Earl
1891
1978
14
5
34
Myer
Emma
1903
1919
15
6
30
Myer
John
1903
1919
15
1
74
Myer
John (Johnnie)
1917
1999
28
1
32
Myer
Mickey
1940
1943
15
3
31
Myer
Norman
1919
1921
15
2
173
Myer
Othel
1896
1902
Lot D, S. Blk 15
29
Myer
Patrick
1974
1996
14
8
78
Myklemyr
John
1891
1918
31
8
81
Odden
Alma
1901
1926
34
8
77
Odden
Merit
1861
1921
30
5
76
Odden
Oli
1863
1918
30
4
64
Peak
Edith
1878
1964
25
1
65
Peak
Robert
1864
1947
25
5
67
Peak
Sara
1844
1909
25
8
66
Peak
Sarah
1870
1940
25
7
148
Pearson
Albert (Red)
1913
1982
65
2
149
Pearson
Lorraine
1918
2001
65
3
48
Peterson
Albert
1881
1946
20
2
49
Peterson
Carl
1823
1915
20
4
51
Peterson
Korem
1851
1946
20
8
50
Peterson
Ole
1872
1908
20
6
68
Pladson
David
1955
1956
26
4
13
Price
John
1919
1919
8
2
87
Price
Joseph
1866
1921
38
4
14
Price
Preston
1920
1920
8
3
7
Salmonson
Aina
1906
1906
5
3
SalmonsonChristina19081908 52
157
Salmonson
Clifford
1912
1999
70
3
9
Salmonson
Halvor
1876
1958
6
5
118
Seim
Alice
1909
1999
49
7
117
Seim
Elvin
1910
1993
49
6
115
Seim
Ingrid
1883
1972
49
2
116
Seim
John E.
1866
1943
49
3
176
Servis
Lot J, S. Blk 32
4
Sime
Bertha
1871
1912
1
7
127
Sime
Kayla Michelle
2000
2000
52
4
174
Sime
Leland
1928
1951
Lot E, S. Blk 17
40
Sime
Leslie
1904
1960
17
3
128
Sime
"Baby boy"
1975
1975
52
5
5
Sime
Adam
1863
1916
1
8
170
Smith
Dorothy
1916
1922
74
3
168
Smith
Fred
1877
1952
73
3
169
Smith
Hilda
1871
1940
73
4
55
Stadheim
Anna
1868
1911
22
1
57
Stadheim
Anna
1899
1981
22
4
58
Stadheim
Oscar
 226
56
Stadheim
Russel
1922
1970
22
3
24
Striker
Adda
1864
1918
13
1
152
Striker
Doug
1926
1982
67
4
25
Striker
Erman
1889
1966
13
7
182
Strong
Alan Keith
1954
2002
Lot O, SEBlk 56
133
Strong
Gordon
1938
1980
56
4
132
Strong
Hilda
1917
1999
56
2
131
Strong
Leroy
1916
1993
56
1
106
Swenson
"Baby"
 474
46
Thompson
A. M.
1856
1912
19
2
45
Thompson
A. M. , Mrs
1852
1918
19
1
47
Thompson
Alfred
1881
1908
19
3
69
Thompson
Alice
1890
1942
26
5
70
Thompson
Ulysses
1877
1939
26
6
23
Thurman
Wilbert
1916
1916
12
5
75
Tvestad
Ervin
1892
1918
29
4
2
Unde
Brita
1834
 13
1
Unde
John
1844
1902
1
2
90
Wicks
Blake
1871
1939
39
91
Wicks
Charles
1870
1944
39
88
Wicks
Nathan
1873
1931
39
92
Wicks
Thomas James
1877
1952
39
89
Wicks
Wilder
1865
1932
39