Richard Slyter ('67) passed away this morning 7/28/2018
Face Book Posting from David Slyter ('70)
It is with a heavy heart that I let all my family and friends know that my older brother Richard Slyter passed this morning. He fought a great battle and instead of living a life of medical issues he decided to go home and see all the relatives and friends that have gone before us. Yes, I will miss him but so respect his decision as I too would not want to live a life where others are taking care of you. I want to Thank all for your prayers during this trying time and I ask again for prayers for strength of his family as we go forward without him. RIP my dear brother. Loved YOU so much.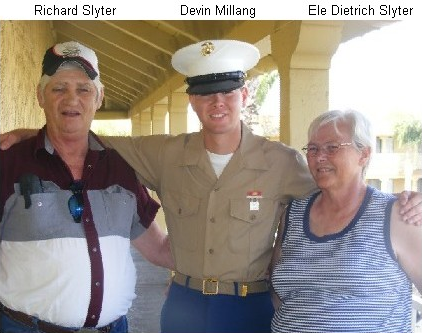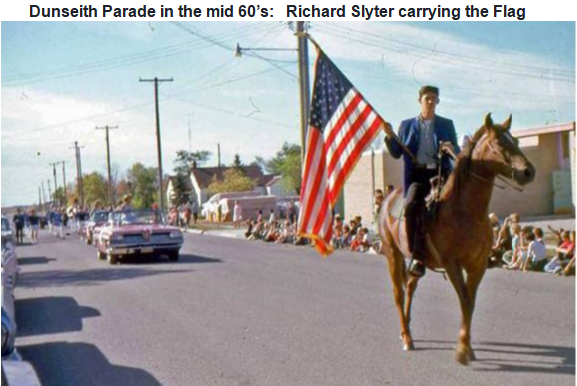 Gary's comments
I am so saddened to hear this sad news of Richard's passing. Richard, David and Bobby were close childhood friends. Richard was very well known and liked in our days too. Everybody knew Richard in a good way too. He will be missed. Our condolences are with all of his family with his passing.
==============================================
Blog (732) posted on March 3, 2010
Posted on March 3, 2010
Happy Birthday Brenda Hoffman (68):
Brenda, I believe today, March 3rd is your birthday. We wish you the happiest birthday ever. Enjoy. Gary
Reply from Traci Zahn: Pittsburg, PA
My mom is Shirley (Pritchard) and my dad is Verble Zahn from Westhope. I grew up in the Landa/Westhope area but remember many good times and people from my time spend at my Grandparent's farm. I love checking this site daily and learning new things about my family and friends from the area as well as catching up on the lives of people I haven't seen or heard about in years.
I am currently living in Pittsburgh, PA. I have been in this area for about 12 years. I do miss the culture and ease of North Dakota but not the slow pace and bad winters.
Thank you so much for all the work you put into this site, it is greatly appreciated.
Traci
Reply to pictures posted yesterday by Myra Henning Halvorson (72):
From Marlys Hiatt (71): Dunseith, ND
I really enjoyed those pictures. Thanks Myra, for sharing them.
Marlys
Reply from Pam Lagerquist (68): Seattle, WA
Hey Gary unfortunately I don't think I'll be making the reunion, I have relocated out to Seattle area with my son and we're looking at medical situation out here. Thank you Pam Lagerquist
We are so sorry you will not be able to attend the reunion. We are hoping all is well with you. Gary
Reply to the Appalachian Mountains:
From Keith Pladson (66): Stafford, VA
Gary, Just a little addition to Kenny Nerpel's and Allen Richard's comments on/about the Appalachian Mountains. Alice (originally from Louisville, KY) and I have lived here in Virginia for 40 years now and have made many trips up in the mountains just to the west. I've always thought that one of the most beautiful trips is to drive down Skyline Drive in the Fall as the leaves are turning color. Skyline Drive starts at Front Royal, VA and runs south, southwest for approximately 80 miles along the crest of the Blue Ridge Mountains to Waynesboro, VA at which point it becomes the Blue Ridge Parkway and continues on for another 100 miles or so. The Blue Ridge Mountains are the eastern most range in the Appalachian chain and extend through Virginia and North Carolina. Along the drive, there are many pullouts with beautiful panoramic views of the Piedmont (the rolling wooded hills) to the east and the Shenandoah Valley and the higher and much larger mountains in the distance to the west. Its always a thrill for us to go up there in the fall.
Also, we have visited the Gatlinburg, TN area many times. Angela (our youngest daughter) and I have hiked several of the hiking trails in the Great Smokey Mountains National Park (also part of the Appalachian chain) and thoroughly enjoyed each of our hikes. We've also been lucky enough to see Elk, Moose, Black Bear and Wild Boars in the mountains during different trip to that area. Attractions within a few hours driving time include mining for semi-precious gems in North Carolina, hiking the mountain trails in the National Park, enjoying a day at Dollywood (a large amusement park), numerous shows in both Gatlinburg and Pigeon Forge, fishing on either Douglas or Cherokee lake (TVA dams just to the north of Pigeon Forge) and for me enjoying the numerous go cart tracks. There truly is plenty to do and all you need is a pocket (or perhaps bucket) full of money and a few days of time.
Thanks Gary, Keith Pladson (66)