Happy New Year Everyone,
It's NYE in the Philippines. We don't have  much planned for this evening. We have reservations at the Buffet 101, but Bernadette's condition has taken downward turn. Our help doesn't go if Bernadette isn't going. I may just go solo.
I just returned from the City Mall located in the local market. It's a regular bee hive down there with so many people, cars and motorcycles. I had to come home the back way and the long way too. The Market is about ¼ mile from our house.
Gary
Turtle Mountain Star 60 year news
Posted by Carmen Richard:  Rolette, ND
In the 60 years ago column in the Turtle Mountain Star =Dec  24 2018=====The Dunseith Dragons annexed two Turtle Mountain conference victories last week, as they rolled  over the ST John Woodchucks 89-27 and handed the Rock Lake Aces their first loss of the season, 55- 52. Six Dragons reached double figures as Rodney Kalk counted 14, Curtis Halvorson, Larry Schneider and Mickey Kester each got 12. John Morgan hit 11 and Nikkey Bedard had 10.
http://www.smalltownpapers.com/newspapers/newspaper.php?id=397
Book of Poems relating to Turtle Mountains by William Chelcie Striker
Link posted by Ken Striker: 
https://books.google.com/books?id=YDnuGwAACAAJ&printsec=frontcover&source=gbs_ge_summary_r&cad=0#v=onepage&q&f=false
Posted by Neola Kofoid Garbe:   Minot, ND
Sharlyn Olson (Chi Chi)| 1950 – 2018
 Memorial Service Saturday, Dec 29, 2018 10:00 AM
Sharlyn Olson
January 30, 1950 – December 25, 2018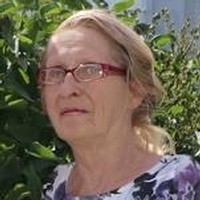 Sharlyn "Chi-Chi" Olson, age 68 of Bottineau, died Tuesday at a Bottineau hospital.  A memorial service will be held on Saturday at 10:00 am at the Lake Metigoshe Christian Center.
Sharlyn Olson, a daughter of Kenneth and Esther (Renn) Evenson, was born on January 30, 1950 in Bottineau, North Dakota. It was here she was raised and graduated from Dunseith High School. Following her education, she was married to Gary Olson in Rolla, North Dakota and they resided in the Boundary Lake area. Chi-Chi worked at various restaurants in Bottineau as a waitress and cook. She later worked at the San Haven north of Dunseith as a nurses aide. She then moved to Jamestown where she worked at several restaurants for eleven years. Following her employment, she moved back to Bottineau where she has since resided.
Chi-Chi enjoyed sewing, knitting and crocheting. She volunteered many hours of her time supporting and working at various benefits for the community. Chi-Chi was very giving with her time, helping family whenever she could.
She is survived by one daughter, Sandra Olson of Bottineau; one son, Matthew Olson of West Fargo, North Dakota; 6 grandchildren; 1 great-grandchild; and one brother, Kenneth Evenson of Portal, North Dakota.
 In addition to her parents, she was preceded in death by her husband , Gary. Arrangements were with Nero Funeral Home in Bottineau.
 Friends may sign the online register at www.nerofuneralhome.net

==============================================
Blog (760) posted on April 2, 2010
Folks, My internet modem malfunctioned, so I have been most of the day without service. My internet provider was just here and replaced the modem, so I am back up and running again. I'm about 6 hours later than normal with my posting. Gary
Thomas Belgrade's funeral notice:
THOMAS BELGARDE, 51, Belcourt, died Thursday in a Minot hospital. Funeral Wednesday, 10 a.m., St. Ann's Catholic Church, Belcourt. Visitation Tuesday, 6 p.m., rosary service Tuesday, 8 p.m., both in the church. (Elick Funeral Home, Rolla)
Reply to Tommy Belgarde (Deceased)
From Denise Lajimodiere: Moorhead, MN
Tommy Belgarde the musician?
Denise
Condolences to the Tommy Belgarde Family:
From Dianne Rober't Johnson (76): Rolla, ND
Morning Gary,
I seen the posting regarding Tommy.
I remember Tommy (& Clifford) from when I lived on the farm out by St. Anthony's. We use to ride the horses to Pigeons alot and would pass by their house. Also, remember going to dances where Tommy's band was playing. Those were the good old days!
My condolences go out to Tommy's families, he will be surely missed.
Dianne (Rober't) Johnson
Memories of Tommy Belgarde:
From Vickie Metcalfe (70): Bottineau, ND
Gary,
MUSIC.
Through the passing of each season, I revert to music. Yesterday, I when visiting with a class of students,who did not know about an old tradition of knocking at doors and giving flowers on May first. …… Myself? I 'd first heard about May Day from Mrs.Florence Conroy.
While discussing May 1st. I began singing…… "Awake Awake Oh Pretty Maids Awake Out of your Drowsy Dream..and Step into your dairy house to fetch a bowl of cream……….." . My thoughts were of our gifted music teacher who introduced the Dunseith High School choir that song. I continue to always be amazed when melodies and the words are remembered just as our gifted teacher…….Mr. Don Johnson.
Saddened, I am to hear of the passing of Tommy Belgarde. Tommy also a truly gifted musician. (Tommy's dad grew up in the hills north of Dunseith, neighbors to the Metcalfe's at Rabbit City Lake…………and he in the foothills)
Many, many times, my cousin, Janice and Raphael hired Tommy's band to play at Kelvin Klinic. My parents, along with Kelvin filled with many neighbors and folks enjoyed listening to Tommy appreciating his sense of timing and danced to his band. Ah……. those two-steps, fox trots and waltzes. (Do you remember the dancing at Kelvin Dorothy Pritchard? As I recall, She, and her husband could and would dance most of the evening.)
It was Turtle Mountain Metis' Music at it's best! Many weekends, I'd venture to the home farm from teaching in Montana just in time to take mom and dad dancing. Usually, upon seeing my dad,walk through the door with his white cane, Jimmie LaRocque would say to Tommy," Let's play one for Cliff. Tommy and the band accompanied Jimmie while he'd double string fiddled , I'd stand to be dad's touch point while he'd clogged and jigged.
God Bless those dear hearts and gentle souls who made the music which carries on. Many Thanks. Vickie
Bryan Schimetz's (77) Funeral cast:
From Mark Schimetz (70): Rolette, ND.
Gary This is a copy of Bryan Schimetz's Funeral cast . Gary Fulsebakke sang several songs and very heartfelt and powerfully moving, This young man can really sing spiritual songs. I first heard Gary sing at his mothers 90th birthday party at Good Sam's in Bottineau. I remember Gary saying that his mother, Midge, loved to sing gospel songs around the house and Gary loved to sing along with her. Judy Allard also sang very well. I will try to get a copy of the Obituary, which I left behind in Dunseith. I know some of his friends could not make it. So I will also try to get some miscellaneous photos of Bryans life to you at that time.
Thanks Gary for all that you do for us Fans of this blog.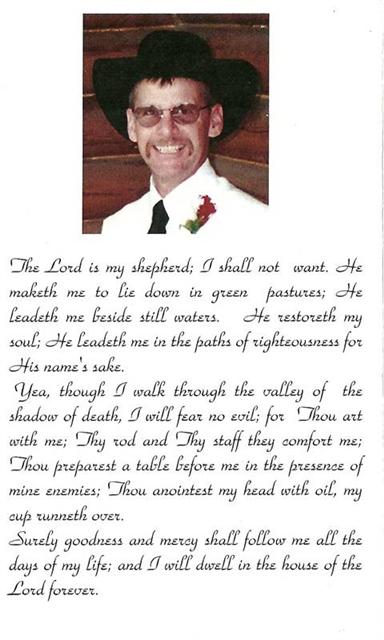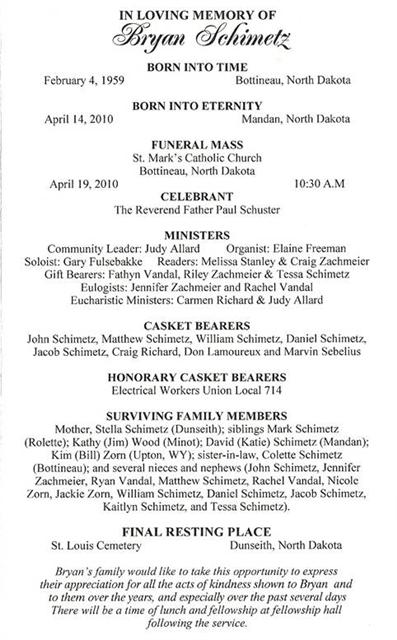 Reunion – May 22nd
Folks, Verena's list, below, is her master list and the official master list for those that have paid. Please reply with any discrepancy's or omissions that you see so they can be corrected.
She will only be ordering T-shirts, Next week, for those that attended Dunseith schools that have paid when she sends the order in. She is unsure of those attending the reunion that have not paid, so will not be ordering T-shirts for those folks.
For the catrered dinner, Verena needs your payment no later than May 14th.
For those of you desiring the catered meal, please send your payment of $10.00 Plus $5.00 ($15.00 total) per person payable to
Verena Gillis
PO Box, 785
Dunseith, ND 58329
(701) 263-3302 C(701) 378-5167
We are collecting a $5.00 registration fee per person. For those that have not prepaid their registration fee, they can pay at the time of registration when they arrive at the reunion. Gary
We currently have 273 folks signed up to attend the reunion.