City of Dunseith
Posted by Larry Liere (55):  Devils Lake, ND
Last Sunday we drove to Bottineau but had some extra time so we drove into Dunseith just to look around.  WOW I thought Devils Lake had a lot of parking lots from buildings being taken down but I don't know when Dunseith went on their building removal project.  The only two buildings left on main street from when I lived there were the Gambles Store and the theatre or show hall as we called it back then.  There is a bar where the creamery was but I could not tell if it is the old creamery made over or a new building.  Our old house still looks about the same and the new school looks nice from the outside.  I think they should have saved the old corner stone garage just to save that kind of construction as a part of history.  Anyway it was sad to see so much of main street as vacant lots.   We have Grandparents at the Dunseith Cemetery so we stopped there to see their graves and I must say Dunseith does a wonderful job of keeping up their cemetery.  It is very nice and has a beautiful view.
I guess this is just the same story of all small towns USA.
Hope your wife is doing well.
LARRY
Happy 101st  birthday to Mrs. Wesley Schneider.
Posted by Vickie Metcalfe ('70):  Bottineau, ND
Hello Gary and Dunseith Alumni Friends,     
             I carry  many fond memories of  neighbors, Wes and Ovidia; walking and in-hand  to their garden. saying simple prayer before  their meals, and  sharing simple gifts of friendship and concern.
            I've been told by many  community people who  have known her better than I  through the years;  Ovidia  Schneider truly exemplifies, "kindness unto itself.
            Wishing you the best, dear Ovida! 
Your friend,
Vickie L. Metcalfe    
September 20, 2019
Ovidia Schneider 101 years old
Picture/message posted by Karen Larson (Bottineau Spectrum):  Bottineau, ND
Hello Gary,
Vicki suggested I send you this.  Mom is in the Rolette Community Care Center.  Her birthday was Thursday the 19th.
Karen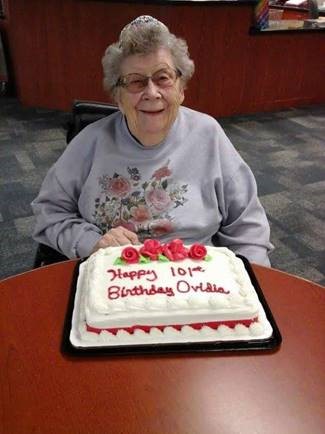 Gary's Comment
Karen, Your mother looks wonderful. Please give her our regards and wish her happy birthday from us too. 
The Right Place
Posted by Vickie Metcalfe ('70):  Bottineau, ND
Gary and Friends of Dunseith Alumni,
 I grew Up at The Right Place 
My thoughts today flashed back to the "Wright Place".
Land which was located in Willow Lake township which my parents purchased from Aunt Mary and Uncle Bill in the mid 60's.
I was in the 7th grade, the year, I "cut my teeth" on the D – John Deere sweep raking hay to  Dad who drove the John Deere Farmhand whilst  stacking hay.  Haying was a big family affair. Everyone had a job   Sisters tramped the hay down in the frame. Early mornings, after milking, Mom planned, prepared meals and lunches.  Everything was home grown or homemade from scratch.
The first hay put up was the tame hay; alfalfa, sweet clover, Timothy or Brome grass. Hay from the meadows  was last of haying. It was put up after the hot summer sun dried the soft moist meadow soil to a firmness.  Pugnant meadow hay  triggered frequent sneezes, coughs,  and watering eyes amongst all of us..
The Wright Place Hay meadows  due to distance and  navigating its  hillside were always the last.
We were in Allelulah happy stage then!
My Dad was wonderful thoughtful father who shared stories and would talk about feelings.
But hay season brought out the worst in him …."stress hollering" .  (He'd take time off from plastering to get the haying done.   The farm depended on the livestock, who depended on hay.)
Dad used his strong arm muscles to manually, forcefully crank the D-John Deere  to get it started.  And once started it was never shut off until the end of the day.  The smell of gas permeated the air.
One hot afternoon down in the depth of a  still, stifling, warm, meadow there was absolutely no breeze. Dad 's stress got to him, motioned signals with his hands.  I didn't understand. He hollered and became more animated!
I felt FRUSTRATED . Whaaat?? turn ..?…left… back up…push hay toward, turn around slow down?  Whaaat?"
Finally, I stood up on that D- John Deere.  Hollering back. "I have had enough!"   "I don't know what those hand motions mean.!"
I pulled the clutch which killed the power.
Stiff muscles, I crawled off that D- and started walking, never looking back.
I walked thoughts stormed across my mind.
"I am running away but I don't know where to go, but it won't be home!"
"Dad  is either going to beat my butt…"
"or he won't do a thing  just let me go….."
and I …I will not be able to go home again."
In the hot summer sun, I felt a cold fear "I knew he would never  beat me.  The stark fear. "Where will I go" I can't go home again."
Dad stopped the farm hand.  And came from behind. He walked beside me.
I said, "I don't understand hand signals, I don't like hollering. I'm done!"
I felt,total surprised hearing words spoken in kindness.
He said, "Vickie I am so sorry I hollered."
"I love you".  'I am sorry I hurt your feelings. Would you please forgive me.?" I nodded.
Snottering, I crawled  back on the D.
I wasn't  a  bit  feeling guilty while he worked to get the  D- engine turning over. I knew our relationship had changed
Dad and I  strengthened and forged  into something  special; deep understanding, mutual respect, appreciation and forgiveness.
I grew up at the Wright Place.
Until Later,
Vickie L. Metcalfe
September 16, 2019
PS To all the former DHS choir members, In closure, do you recall Mr. Johnson leading us in the Fall song below. Does the melody is play in your head too?.
Lyrics …"Autumn Leaves Start to Fall"
 The falling leaves drift by my window
.The falling leaves of red and gold
.I see your lips the summer kisses.
The sunburned hands I used to hold.
Since you went away the days grow long.
And soon I'll hear old winter's song.
But I miss you most of all my darling.
When autumn leaves start to fall.
Since you went away the days grow long.
And soon I'll hear old winter's song.
But I miss you most of all my darling.
When autumn leaves start to fall.
I miss you most of all my darling.
When autumn leaves start to fall.
==============================================
Blog (792) posted on May 4, 2010
Dave Houim Passed Away. This came from Ann/Denise Keplin. Neola
Posted By Neola Kofoid Garbe: Minot & Bottineau, ND
Please pray for the Houim family in Rugby. Dave Houim died on Saturday after surgery for injuries sustained in a fall. Dave was the husband of Nancy Houim, she is a TECite and made Life in the Spirit, a truly wonderful person. Dave is also the father of Ashley Houim who made TEC in Belcourt this past year.
Dunseith Schools Superintendents Picture
Posted by Don Martel (Former Principle): Rosemount, MN
Don has shared photos with you. Hope this helps with your didplay, and we are still looking for pictures of Mr. Conroy. Don & Colleen (Conroy) Martel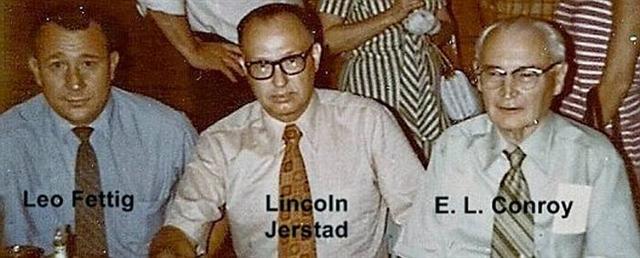 Turtle Mountain Country School Reunion 
Posted by Linda Gardner: Vienna, VA
Hi Gary – was wondering if you would mind posting a reminder about the country school reunion. Have been receiveing many, many inquiries so just want to remind everyone the deadline is June 1!
Thanks!
Turtle Mountain Country School Reunion
 The Turtle Mountain Country School Reunion will be held on July 10, 2010, at the Twin Oaks Resort & Convention Center at Lake Metigoshe.Anyone who attended a country school in the Turtle Mountains or who wants to celebrate an educational life style of the past is welcome to attend.The cost is $42.00 per person.Reservations and advance payment are required.June 1, 2010, is the deadline to submit registration information and payment.Registration information 
www.bottineau.com (News Releases page http://www.bottineau.com/countryschoolreunion.htm).Please contact Linda Gardner at 703/636-6392, lgardner9@cox.net(email), or
3059 Sugar Lane,Vienna,VA,22181
, for additional information.
Registration will begin at 3 PM; Social Hour 4-6:30 PM and dinner will be served from 6:30 – 8 PM.Please come and share this special time of celebration.
Free Admission to the Peace Garden this Sunday:
Posted By Neola Kofoid Garbe: Minot & Bottineau, ND
Taken from www.peacegarden.com.
May 9: Mother's Day: Free Gate Admission, Plant, Green House Tour & Entertainment.
For your enjoyment, the Lund Family performing: Country Gospel, Blue Grass, Old Time Country and a Special Song for mothers. Sign-up and draws. 2:00 p.m. in the Burdick Performing Arts Center.
Sunday Buffet: 11:00 a.m. – 3:00 p.m.
Roast Beef, Yorkshire Pudding & Gravy, Oven Roast Potato, Mixed Vegetables, Vegetarian Lasagna, Oven Roast Chicken, Dinner Roll, Tossed Salad- 3 dressings,
Greek Salad, Macaroni Salad, Jelled Salad, Pickles
Dessert-Fruit cup, carrot cake
$13.00 – Children under the age of 12 yrs. @ .75 per yr.
Season Pass discounted $5.00 Today $20.00