Condolences to the Lyle Lunde Family
From Ron Peltier ('70): Dunseith, ND
My prayers and condolences for the Lyle Lunde family.  He was one of my greatest friends.  I met him while attending NDSU-Bottineau and no matter where I saw him he would always give me a big hug and ask me how I was doing.  I always thought that was so awesome.  Have a safe and quick journey home my friend!
Ron Peltier
The Trevers' Family
Reply from Ken Nerpel ('65): Rugby, ND
The Trevers kids were Canadian; I think their father worked at the border.  I remember riding the school bus to Dunseith with Jim and his sister Sandra.  The first thing I thought of when seeing the football picture was "where is Dennis DuBois?".
A few years later another Canadian family's kids attended school in Dunseith by the name of Vogel's.  Their father was a gardener at the Peace Garden.  Helen Vogel graduated with the class of 1965.
The Trevers' Family
Reply from Geri Metcalf Mnro ('59):  Fargo, ND
Jim Trevors is 3rd from the left, middle row.  His father, Fred, was a Canadian customs officer and they lived at the port near the Jim Metcalfe (our farm).  He and his sister, Sandra, rode the school bus with us to Dunseith.
Geri Metcalfe Munro
Correction from Geri Metcalfe Munro
I need correct my statement that Jim Trevors was 3rd from left, back row.  I know that Dennis Dubois knows who he is—I hadn't read all the replies.  Please accept my apologies, Dennis.  I meant to say who Jim Trevors was and thought that was the question.  I need to read more carefully before I speak.
Geri Metcalfe Munro
Gary Stokes' Comment
Don't feel bad Geri. We love hearing from you.
Dennis and all the rest of us understand.
We all realize that picture is 60 years old too.
Obituary posted by Neola Kofoid Garbe Minot, ND
          Marion Johnson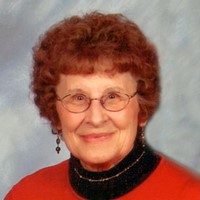 April 19, 1930 – August 28, 2020
https://www.nerofuneralhome.net/obituary/marian-johnson
Obituary posted by Vickie Metcalfe ('70):  Bottineau, ND
                Lyle  Lundy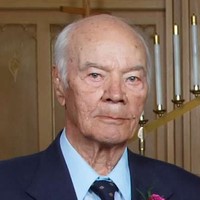 Dec 22, 1922 – Aug 29, 2020