Merry Christmas
I'd like to wish each and everyone of you a very Merry Christmas. We have now completed year three with this Blog. Today we are starting year four. What a remarkable bonding of the Dunseith Alumni to keep this going. We are making history too of the history of yester years. The genealogy buffs of years to come will have a hay day with what we are doing.
It's now Christmas eve here in Cebu, Philippines. Bernadette has all the gifts lined up in the dining room that she will be giving out later today. This evening the folks in our area/compound will be gathering just outside our gate in Bernadette's sisters yard. They will have music and games until midnight. At midnight Bernadette will be serving a big dinner to all at our place.
Reply from Ceile Carbonneau Marchand (50): Clearwater, FL
The article on the Peace Garden was great and I hope I can return to the area again and see it.. It is beautiful here in Sunny Florida but it is hard not to be with the .family at this time.
I want to wish all of you a Very Blessed Christmas and a Happy and Healthy New Year. I have been gone from the area for a long time but I enjoy the communication with our past.

Cecile (Carbonneau) Marchand Class of 1950
Condolences to the Bob Brennan family
From Jay (66) & Lola (68) Metcalfe Vanorny: Dunseith, ND
We were so shocked and saddened to hear of Supan's death. She was such a nice person and I enjoyed visiting with her a lot.
I so enjoyed visiting with her and especially when she talked of her early life In Thailand. Our sympathy goes out to Bob and the family . Lola and Jay
Condolences to the Bob Brennan family
From Allen Richard (65): Midland, MI
My sympathy to the Brennans too. The good always die too young. Our prayers are with you all.
Augie & DJ Johnson – Father & son resemblance
Reply from Sybil Johnson: Cheyenne, WY.
Yes Neola, DJ does resemble his father, Augie; to a certain extent. But, Augie has a wider face. Merry Christmas to all, from Wyoming..

Sybil Johnson
From Florence Pladson Sime (62): Dunseith, ND
Here's wishing you all a VERY MERRY CHRISTMAS and HAPPY NEW YEAR. May god bless you all with a good year ahead. Florence
Reply to Banche Wicks Schley (42):
From Lloyd Awalt (44): Bottineau, ND
Hi Blanche I was going thru the book and found out when the stone church was built. 1918 & 1919 just about completed in 1919. The Lutheran church was moved from Rolette to Dunseith in 1940. My dad and Earl Fassett dug the basement with horses. At that time the church sat across the street from where we lived. The big building on the north end of town I can't place which one unless you are thinking it to be the city hall that burned down in 1931 new years eve. Maybe come up with more later. Merry Christmas to every one. Lloyd Awalt
Reply to Blanch Wicks Schley's questions
From Dick Johnson (66): Dunseith, ND
Gary and Friends,
In answer Blanch Wicks Schley's questions. The store where Mr. Kotschevar displayed his doll house would have been Billy Wright's Grocery if it were before 1947. Then it was Olson's Grocery, and later, Joe Morinville's Grocery.
The Dunseith Lutheran Church was moved to Dunseith in 1940–that was the year I remember on the cornerstone.
The 'Stone Church' was built in 1911 and 1912—it was finished by the Masons. It is currently being used by the Church of God.
I remember the big building that sat in Myron Evan's pasture at the south end of the old 'dump ground road'. There were people living in the building when I was a kid. I don't remember what happened to this place but it's long gone. Can't help you on the Satrang building.
Dick
Question/comments from Dick Johnson (66): Dunseith, ND
Gary and Friends,
There are a couple questions I have about the Awalt homestead. I think Lloyd is the oldest in the family and I was wondering if he remembers going to see his grandparents when they lived in the log house that was here in the yard? It's the one that was pictured in the blog a couple days ago. If I remember correctly, the Conn family lived for a few years in the house before they moved to California in 1938. Lloyd would have been quite young when his grandparents lived here. I think my Grandpa Hans Johnson bought the place from William Awalt in about 1924-25. The Conns were also related to us. My Grandma Cynthia Johnson had a sister, Stella, who married one of the Conn boys, Howard Conn. It may have been how they met when Conns lived in the Awalt house and my grandparents lived just across the road. Mr. Conn, the dad, used to sell popcorn beside the show hall in Dunseith. Thus, he had the nickname, 'Popcorn Conn'. I think the family was quite poor and knowing my grandpa, he probably let them live in the house to help out. Something that I remember about the house that is not evident on the picture is that on the north side of the house there was an addition that had two very small rooms, probably bedrooms. As a kid, I was amazed that anyone could even get into the rooms as they were no bigger than 6′ x 8′ and the ceiling was only maybe 5′ at the outside. They were probably bedrooms for kids but with them being on the north side and built out of only boards, they must have been cold in the winter. The east side of the house had a log addition (evident in the picture)that was rather unique. The east door opened into a landing and there was what today is called a 'split foyer'. There were about 4 steps that went up to the main floor and about the same number that went to the dugout cellar. I remember Dad telling me that he thought it was quite a modern concept for a log house to be built this way clear back then. This part of the house was still there when I was young and I explored the house lots of times. The main room that is just through the door in the picture was the living room and this is where the horse fell through around 1950 or so. That room had log walls that were painted a very light shade of blue. It still looked pretty good in the 50s. Anyway, I was wondering what Lloyd remembers about the place? Thanks Gary!
Dick
Obituaries & death notices posted by Neola Kofoid Garbe: Minot & Bottineau, ND
Supan Brennan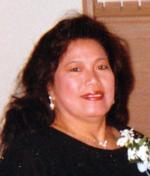 Died December 20, 2010
Supan Brennan, age 61 of Dunseith, died Monday at a Bottineau hospital. Funeral will be held on Monday at 3:00 pm at the St. Michael the Archangel Catholic Church in Dunseith. Visitation will be Sunday from 1:00 pm until 9:00 pm with a prayer service at 7:00 pm and again on Monday from 9:00 pm until noon at the Nero Funeral Home in Bottineau. Burial will be at the St. Louis Catholic Cemetery at Dunseith.
Supan Brennan, a daughter of Sing and Doll Ponsopa, was born on December 27, 1948 in Chiang Mai, Thailand. In 1973, she met Bob Brennan in Bangkok, Thailand while he was serving in the US Army. They were married on September 17, 1973. She moved with Bob to Dunseith in 1974. Her first job was at the Dunseith Nursing Home where she met many friends. She later worked at San Haven near Dunseith were she met many more good friends. For the past 16 years, Supan had a dog kennel and raised many small dogs that adored her. This was a job she truly loved.
She was a member of the St. Michael the Archangel Catholic Church in Dunseith, where on January 7, 2010, she and Robert renewed their wedding vows and Supan was baptized. She was also very active in the St. Michael Altar Society. She was very proud of her heritage and of her home town of Chiang Mai, Thailand. She adored her family and loved spending time with them.
She is survived by her husband, Robert of Dunseith; twin daughters, Sheila (Troy) Kubas and Shelby (Kal) Larson all of Minot; sons, Sonny (Holli) Brennan of Bismarck and Shannon (Kristie) Brennan of Minot; grandchildren, Lauren and Madison Larson, Brennan and Jaxon Kubas and Kaden, Gracyn and Rylee Brennan; and 2 sister, Pon and Vee Pa of Thailand.
She was preceded in death by her parents, one brother and two sisters.
Supan will be deeply missed by all from her family to friends to her little furry friends, especially Juanita, her little yorkie that laid by her side at the end of her journey here on Earth.
Arrangements were with Nero Funeral Home in Bottineau. Friends may sign the online register book at www.nerofuneralhome.net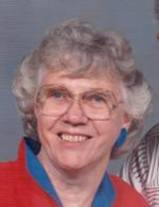 (February 17, 1922 – December 20, 2010)

Sign Guest Book
|
Amanda Schultz, age 88, of Jamestown, ND and formerly of Valley City, ND and Donnybrook, ND died Monday, Dec. 20, 2010 at Eventide Nursing Home in Jamestown, ND. Funeral services will be conducted at 1 PM Monday, December 27, 2010 at the Lerud-Schuldt Funeral Home in Valley City with Rev. Dan Bader officiating. Burial will be at Kenmare, ND later in the spring.
Amanda Schultz was born Feb. 17, 1922 in Homen Township of Bottineau County, ND. She was raised there and also attended school in Homen Township. She later graduated from Bottineau High School and then attended the Bottineau State School of Forestry. She then worked in Bottineau at a coop store for 4 years. She married Clarence Schultz on June 15, 1944. The couple farmed at Little Prairie, north and west of Dunseith, ND and in 1949 moved into Dunseith where they operated a grocery store and later a garage. In 1953 they moved to Minot and in 1954 they moved to Donnybrook, ND where they owned and operated a grocery store and locker plant. They retired in 1989. Mr. Schultz died on Dec. 11, 1999 and she then moved to Valley City, ND. In May of 2008 she became a resident of Hi Acres Nursing Home in Jamestown, ND. Amanda was active in community affairs and was a member of the Methodist Church in Donnybrook,ND. Survivors include 2 daughters: Connie (Merlin) Trapp, Marion, ND and Terri (Dan) Bourdeau, Camano Island, WA; 4 grandchildren: Ryan Knecht, Stephanie (Robb) Lee, Joshua Bourdeau, and Cameron Bourdeau, and 4 great grandchildren: Jordan Lee, Brandan Lee, Alyssa Lee, and Dylan Knecht. She was preceded in death by her husband, parents, 2 brothers, and a sister.
http://www.lerudschuldt.com/index.cfm
Neola's comments: Amanda's parents were Albert/Clara Johnson Berg (P. 189 in Centennial Book). They lived along Highway 43 (Peace Garden Road) in the Turtle Mts. northeast of Bottineau, ND. Amanda's sister was Arla (Mrs. Anthony Marteliano); her brothers were Martin (married to Alice Brudwick Berg–my aunt). Martin/Alice have one daughter, Carol; Alvin who was killed in a car accident many years ago. Alvin's wife was Lillian Torgerson Berg. Lillian later married Reinard Schultz. Alvin/Lillian's children are Gary, Diane, Sharon and Guy.
Clarence/Amanda and Albert/Emma Christianson Halvorson owned the garage (Corner Service/Corner Garage) my dad bought in Dunseith in 1952 (?). Dad sold the garage to Alvin Moe in 1960.
Clinton Parisien
(Died December 20, 2010)
Sign Guest Book
|
Send Flowers
|
CLINTON PARISIEN
Clinton Parisien, age 32 of Dunseith, died Monday in his home. Funeral services will be held on Tuesday at 10:00 A.M. in the St. Anthony's Catholic Church in Dunseith. Burial will be in the Church Cemetery. A wake will be held on Monday beginning at 4:00 P.M. with a prayer service at 7:00 P.M. in the Church.
Clinton Michael Parisien, a son of Randy Davis and MaDonna Parisien, was born on March 13, 1978 at Rolette.
He is survived by his mother, Madonna Parisien of Dunseith; father, Randy Davis (DHS class of 1977) of Dunseith, grandparents, Joyce (Buddy) Dumont of Dunseith; his companion, Carolina Deschamp of Dunseith; sons, Joseph Parisien, Jared Parisien and Javon Parisien all at home; brothers, Austin (Andrea) Duncan of Grand Forks and Nathan Parisien of Belcourt; sisters Sharise Parisien and Kandea Parisien both of Belcourt; foster sisters, Tracie Delorme and Nichole Parisien both of Dunseith.
Gary M. Counts
(Died December 23, 2010)
Sign Guest Book
|
Send Flowers
|
Gary M. Counts, age 72 of Dunseith, died Thursday at a Belcourt hospital. (Nero Funeral Home – Bottineau)
From Mike and Sandra Zeiler (62): Vandal: Elk River, MN
T'WAS THE NIGHT BEFORE CHRISTMAS,

HE LIVED ALL ALONE,

IN A ONE BEDROOM HOUSE,

MADE OF PLASTER AND STONE.


I HAD COME DOWN THE CHIMNEY,

WITH PRESENTS TO GIVE,

AND TO SEE JUST WHO,

IN THIS HOME, DID LIVE.


I LOOKED ALL ABOUT,

A STRANGE SIGHT I DID SEE,

NO TINSEL, NO PRESENTS,

NOT EVEN A TREE.


NO STOCKING BY MANTLE,

JUST BOOTS FILLED WITH SAND,

ON THE WALL HUNG PICTURES,

OF FAR DISTANT LANDS.


WITH MEDALS AND BADGES,

AWARDS OF ALL KINDS,

A SOBER THOUGHT,

CAME THROUGH MY MIND.


FOR THIS HOUSE WAS DIFFERENT,

IT WAS DARK AND DREARY,

I FOUND THE HOME OF A SOLDIER,

ONCE I COULD SEE CLEARLY.


THE SOLDIER LAY SLEEPING,

SILENT, ALONE,

CURLED UP ON THE FLOOR,

IN THIS ONE BEDROOM HOME.


THE FACE WAS SO GENTLE,

THE ROOM IN DISORDER,

NOT HOW I PICTURED,

A TRUE AMERICAN SOLDIER.


WAS THIS THE HERO,


OF WHOM I'D JUST READ?



CURLED UP ON A PONCHO,





THE FLOOR FOR A BED?




I REALISED THE FAMILIES,

THAT I SAW THIS NIGHT,

OWED THEIR LIVES TO THESE SOLDIERS,

WHO WERE WILLING TO FIGHT.


SOON ROUND THE WORLD,

THE CHILDREN WOULD PLAY,

AND GROWNUPS WOULD CELEBRATE,

A BRIGHT CHRISTMAS DAY.


THEY ALL ENJOYED FREEDOM,

EACH MONTH OF THE YEAR,

BECAUSE OF THE SOLDIERS,

LIKE THE ONE LYING HERE.


I COULDN'T HELP WONDER,

HOW MANY LAY ALONE,

ON A COLD CHRISTMAS EVE,

IN A LAND FAR FROM HOME.


THE VERY THOUGHT BROUGHT,

A TEAR TO MY EYE,

I DROPPED TO MY KNEES,

AND STARTED TO CRY.


THE SOLDIER AWAKENED,

AND I HEARD A ROUGH VOICE,

"SANTA DON'T CRY,

THIS LIFE IS MY CHOICE;


I FIGHT FOR FREEDOM,

I DON'T ASK FOR MORE,

MY LIFE IS MY GOD,

MY COUNTRY, MY CORPS.."


THE SOLDIER ROLLED OVER,

AND DRIFTED TO SLEEP,

I COULDN'T CONTROL IT,

I CONTINUED TO WEEP.


I KEPT WATCH FOR HOURS,

SO SILENT AND STILL,

AND WE BOTH SHIVERED,

FROM THE COLD NIGHT'S CHILL.


I DID NOT WANT TO LEAVE,

ON THAT COLD, DARK, NIGHT,

THIS GUARDIAN OF HONOR,

SO WILLING TO FIGHT.


THEN THE SOLDIER ROLLED OVER,

WITH A VOICE SOFT AND PURE,

WHISPERED, "CARRY ON SANTA,

IT'S CHRISTMAS DAY, ALL IS SECURE."


ONE LOOK AT MY WATCH,



AND I KNEW HE WAS RIGHT.

"MERRY CHRISTMAS MY FRIEND,
AND TO ALL A GOOD NIGHT."

This poem was written by a Peacekeeping soldier stationed overseas. The following is his request. I think it is reasonable.

PLEASE. Would you do me the kind favour of sending this to as many people as you can? Christmas will be coming soon and some credit is due to all of the service men and women for our being able to celebrate these festivities. Let's try in this small way to pay a tiny bit of what we owe. Make people stop and think of our heroes, living and dead, who sacrificed themselves for us. Please, do your small part to plant this small seed.