I want to wish you all a great Thanksgiving wherever you may be.
Thanksgiving is not a Filipino holiday, but we will be celebrating with a few of our Expat friends at a good friend of ours restaurant this evening. Our friend has offered to prepare a traditional American Thanksgiving dinner buffet for our expat (Foreign) group of friends. We have 74 folks signed up for this dinner this evening. Way less than half of us are American's too. There will be live music and dancing too. It will be a fun evening.
Happy Birthday Lindy (Arlinda) Fauske Van Eynde (DHS '69): Yorkville, IL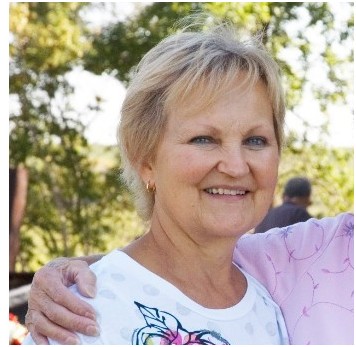 Back row:    Ydola Pigeon,  Dorothy Strietzel Fassett  , Betty Watshke, Urbain Cote.
Middle row: Howard Landsverk, Bernice Olson Johnson,    Bob Molgard, Shirley Sunderland
Front row:  
Patty McAtee, Andre Berube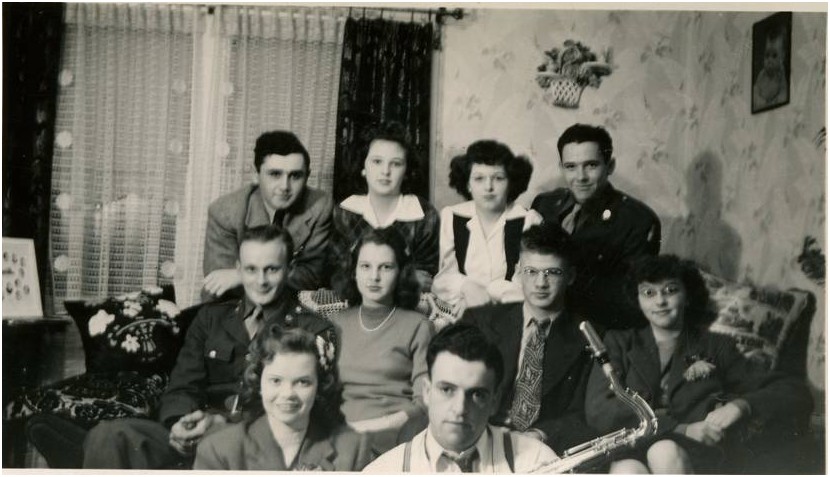 Methodist/Lutheran Choir Picture:
Back Row: Don Johnson, Findel Helgeson (immigration Inspector who replaced Les Greener), Gary Morgan (young man about town), Don Hosmer, Alan Campbell, Don Kepler, Jerry Williams, Clark Crum, Glen Williams Jr.
Middle Row: Florence Conroy, Jennie Cook, Inez Hosmer, Millie Crum, Don Conroy, Rod Armentrout, Duane Lang.
Front Row: Marjorie Morgan, Elsie Schneider, Mrs. Charles Keplar, Irene Teal, Betty Jane Schneider, Elaine Schneider
Posted by Larry Liere ('55):  Devils Lake, ND
Thanksgiving Divorce:
 A man in Phoenix calls his son in New York the day before Thanksgiving and says, "I hate to ruin your day, but I have to tell you that your mother and I are divorcing; forty-five years of misery is enough."
 "Pop, what are you talking about?" the son screams.
"We can't stand the sight of each other any longer", the father says. "We're sick of each other, and I'm sick of talking about this, so you call your sister in Chicago and tell her."
 Frantic, the son calls his sister, who explodes on the phone, "like heck they're getting divorced", she shouts, "I'll take care of this".
 She calls Phoenix immediately, and screams at her father, "You are NOT getting divorced. Don't do a single thing until I get there. I'm calling my brother back, and we'll both be there tomorrow. Until then, don't do a thing, DO YOU HEAR ME?" and hangs up.
 The old man hangs up his phone and turns to his wife. "Okay", he says, "they're coming for Thanksgiving and paying their own way."