Nancy Hosmer Kontzie's ('62) Birthday
Posting from Diane Larson Sjol ('70):  Lake Metigoshe, ND
Today is Nancy Hosmer Kontzie's birthday!  Happy Birthday Nancy!  All the best to you cuz!
Happy Birthday Nancy Hosmer Kontzie ('DHS 62): Lake Metigoshe, ND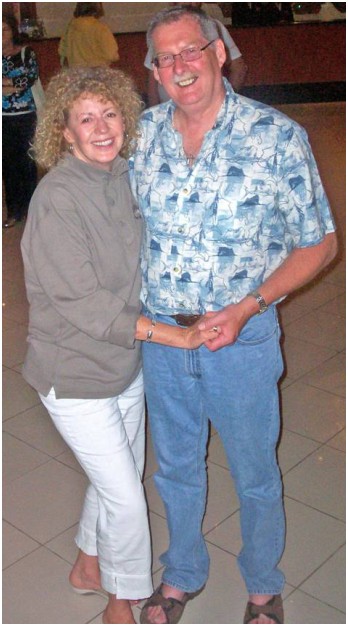 Correct Photo for Greg Larson ('70)
From Trish Larson Clayburgh ('73):  Portola Valley, CA
Hey Gary,
I totally missed the "wrong photo" of my brother!  Here's a couple of Greg that I took on a visit to Bismark.  He's still skating pretty hard – for an old fart.
Also I found this awesome link to a you tube video that I think the North Dakota folks will enjoy.  These boys are from Kansas, but they could pass for No Dakers.  Yeah!  
http://www.youtube.com/watch?v=48H7zOQrX3U
Armand Mongeon ('40) Passed away
Message from Mark Schimetz ('70):  Rolette, ND
Gary, It is With deep regret to inform you and friends, that Another Fine Solder, and Dear friend. left us today.  that Armand Mongeon passed away  apparently after a second surgery in Trinity Hospital. Armand was a very kind and personable Man, and is going to be sorely among our Legion Post in Dunseith. The Funeral will be held on Monday at 11.00 at St. Michael the Archangel Church in Dunseith.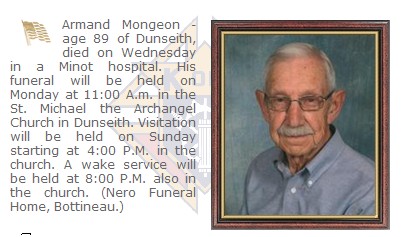 I was shocked to say the least to hear of Armand's passing. He has been a Dunseith Icon for decades. He will be remembered as the kind hearted sole that he was.  He will be missed. Our condolences are with Armand's family with his passing.  

 
Reply from Vickie Metcalfe ('70):  Bottineau, ND
Thank You  for the correction on the  Greg Larson  photo.
I had not seen Greg since the evening we graduated.
I thought, "Oh my he has changed, I wouldn't know  him on the street."
Then again some wouldn't know me either._
Thank goodness we all change and we get to be better people with time!.
I am sorry to say my typing skills have declined greatly.
 But my  management of rambunctious kids and dogs has greatly improved!
My character laugh lines  and knowledge is  more defined.
This weekend is the Sons of Norway  special doings at the Senior Center.
I have   improved on  knowing the difference between  milk pudding
and  Romegrot.  
 I do favor the Sut Soupe and the sandbakkles and…Lutefisk.
Not a bit Scandiavian but having  Grandma Seim,Aunt Ella and Aunt Jennie was an elementary place to begin.
Have a great week everyone.  Perhaps be  seeing  you at the Center on Saturday.
I told Hjimar Berg (brother to Erling) I intend to be first in line at the door.
Thanks Gary. 
Vickie
Concerns from Cheryl Larson Dakin ('71):  Bedford, TX
My best wishes to Bernadette. I hope she's doing better now. I read the news about the typhoon that struck last night. That's so awful. I know Cebu is a dfferent island from the one that was hit so badly and i'm hoping you guys are safe and not feeling any of the effects of the storm. It's hard to believe whole families could be swept up and washed away.
 

We had some rain and cloudy weather from typhoon Pablo and that was about it. There was much damage and life loss here in the Philippines with Pablo too.

 

Bernadette is doing much better today. She will going with me bowling today. She is improving each day. Because of the Typhoon they switch our bowling day to Friday for this week.

 
Polish People living in the Turtle mountains
Comment from Larry Hackman ('66):  Bismarck, ND
Gary,
I was thinking about Mel's comment that there are more Polish people living in the Turtle Mountains
than most of us realize.  But, I could not come up with very many Polish names?  Then I recalled running into this fellow a few years back that had just
immigrated to the the US from Poland and was living in Williston.  He said he moved here to get away from his mother in law. 
Which is another story, that Mel could probably fill in the blanks for us again if he wanted too.  However, during our conversation this fellow from Poland  made the same observation that Mel had made, " that there are a lot of Polish people living in North Dakota" and that is why he came to live here.  He said, that what most Polish people did, was just drop the (ski ) off the end of there name to keep from being labeled a Pollock and the changing of the light bulb thing.  Another fellow who was listening to the conversation spoke up and said, that he was Polish.  The immigrant asked him what his last name was, and the guy replied it was Zimney.   The immigrant chuckled, and said Zimminski, and that it means clown in Polish.  Now you have to know, that this guy Zimney was funny but he was no center ring material.  However, he maybe could have clowned around the edges of one them other rings.  Anyway, after thinking about this some more and putting two and three together, I was wondering could it be: Kuhnski instead of Kuhn,  Stokeski instead of Stokes,    Johnski instead of Johnson,  Grimmenski instead of Grimme, Bedardski instead Bedard, Oh, and Boguslawski is Boguslawski, and the closest one to Berginski that I am able to recall at this time is the name Bergan, could it be Berganski?
Bill Grimme's ('65) Reply to Larry

 

Larry,

I think you hit it. Great little story. Reminds me of the time about 5 of us were having dinner in a real Italian restaurant-I mean real Italians owned and operated and imported their waiters from Italy. So, one of my friends was named Sozzi and my friend asked the Italian waiter what the name Sozzi meant.  The waiter stepped back from the table a little, looked toward the ceiling, clearly in thought and sat "Soatzee", that's how the waiter said it and then said, "Soatzee –dirty person—Soatzee". So, we all had a laugh on my friend, Sozzi. But, it wasn't over. In a few minutes the waiter returned and said "Scusa mi, senor. Soatzee—MANY dirty person—Soatzee". Now, we really had a laught.

Take care, Larry.

Bill
 

 

I'm thinking that Larry seems more probable to have the ski added on. Hackmanski just kind of rolls right off the tongue doesn't it. Your right,no Italian blood flowing through my veins,actually hardly any blood flowing through my veins. As far as Dick and Gary go I think day are related to Ole Yohnson and Yumping Yimeny Yohnson.

 

 

Mel Kuhn's reply to Bill Grimme

 

 

I'm thinking that Larry seems more probable to have the ski added on. Hackmanski just kind of rolls right off the tongue doesn't it. Your right,no Italian blood flowing through my veins,actually hardly any blood flowing through my veins. As far as Dick and Gary go I think day are related to Ole Yohnson and Yumping Yimeny Yohnson.

 
Eugenie Walker was is sister to Marie and Mildred Parrill
Posted by Neola Kofoid Garbe:  Bottineau & Minot, ND
EUGENIE V. WALKER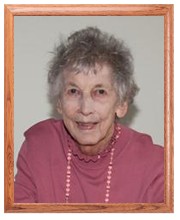 Eugenie V. Walker, age 92 of Bottineau, died Monday in a Bottineau hospital. Funeral services will be held on Saturday, December 1, 2012 at 1:00 pm at the Nero Funeral Home chapel in Bottineau. Burial will be in the Rendahl Cemetery of rural Dunseith. Vitiation will be held on Friday beginning at 10:00 A.M. until 9:00 P.M. and Saturday, 10:00 A.M. until service time in the Funeral home.
Eugenie was born to Norwegian immigrants John and Marie Nelson in Homan Township in Bottineau County on March 15, 1920, during one of North Dakota's worst snowstorms. She grew up in rural Dunseith and graduated from Beaver Dam country school. She worked as a hired girl on the Mongeon and Grenier farms South of Dunseith for a time before moving to Fargo to work at the Cass County Hospital. Eugenie was married to Hugo G Walker at Carson City, NV on July 27, 1942. From there they moved to the Los Angeles, CA area where Hugo worked as a pattern maker and Genie was a housewife and worked out of her home as a tailor. Genie was first rate at crocheting and knitting. She loved playing games and cards, especially whist. Genie also loved to work in her flower garden.
Hugo and Genie had one daughter Carol Jane Walker who passed away in July 2001. Following her daughter's death Genie moved back to Bottineau in 2002 to be near family. After 60 years in California it was difficult to adjust to North Dakota weather, but she made many friends and participated in many activities. Genie was a member of the Bottineau Senior Citizens. She lived independently until Sept 2012 when she entered St. Andrew's Hospital.
Genie is survived by two sisters Marie Parrill and Mildred Parrill, both of Bottineau. She is also survived by her nieces and nephews Bill Blomquist, Lance Blomquist, Ardis Metcalfe Steggall, Ines Metcalfe 0'Shea, Mary Metcalfe Bradley, Sherrie Nelson Coutts, Jana Nelson, Robert Nelson, Jeff Nelson, Janet Parrill LeNoue, Lynda Parrill Jordan, Clayton Parrill, Rodney Parrill, Myron Parrill, LeaRae Parrill Espe, and Joel Parrill and many great nieces and nephews and several great great nieces and nephews.
Genie was preceded in death by her husband and daughter, her siblings and their spouses Nellie (Frank) Blomquist, Jennie (Lucky) Metcalfe, Erling (Helen) Nelson, Carl Nelson, Olga (Howard) Edinger, John (Della) Nelson and two bother-in-laws Thurman Parrill and Dean Parrill, one niece Gladys Ann Blomquist and one nephew Clark Parrill.
Memorials are preferred to Rendahl Cemetery (9644 27th Ave NE Dunseith, ND 58329) or Peace Lutheran Church of Dunseith or the donor's choice