Orvin Hagen and Rita Anderson are both in Bethany in Fargo.
Reply from Tom Hagen ('51):  Mesa, AZ
Hi Gary, I noticed that the message from Cecile (my classmate in 51) Marchand that her sister Rita is in Bethany in Fargo where Orvin lives so maybe they would print the blog there and he could read it ,too.    While I'm writing, I should mention that brother Leland and I lived in the old Gilbert House or Riverside Hotel back in 48-49 with Kathryn and Jerry Demoe (Grandparents of Susan Roussin and Lorna Abbey) while we attended DHS.  He was a junior and I a sophomore.   On the other side of the old log house was the family of Ray and Verna Presnall (also our cousin) Does anyone remember them (son Max) as they moved to Tioga later?    We also lived upstairs at Bob and Irene Stickland, Leland 1 year and I two years.    I believe that is the same house Don and Bernice Johnson owned later.   Norman Haagenson (Hoagy) lived with us one year and Robert  Aamodt another year.   Also Don Nelson (our nephew) went to first grade in Dunseith (Elinor Fuchs his teacher) and Joyce Hagen Evans lived with us one year as she worked at Hosmer's Store
. 
Hello Tom or Tommy as Orvin would say,

 

If someone can talk to the Bethany staff about printing out these daily messages so Both Orvin and Rita can read them, it would be wonderful. I know Rita faithfully read these blogs before she went to the home too. Please get the Bethany home's email address and we will make it happen. Wouldn't it be nice if they could post some pictures of Orvin and Rita too.

 
Marlin ('59) and Patty Spaeth ('61) Espe have a new email address
Neameyer (Gordie) Memories
From Allen Richard ('65):
 Midland, MI
I know I convey my sympathy to those who experience loss quite often.  This is different.  This is as close to family as it gets.  This hurts. Out among us "prairie dogs" any neighbor who lived a mile away was family.  Dad and Freddie were best friends.  In fact the last time I saw Freddie was at Dales at an "after mass breakfast."  It was right after Dad passed away.  Freddie said, "I just lost my best friend."  I knew he was being totally truthful.
Freddie, Gordie, Dad and I had so many great times just being neighbors that I could write many many pages!  We mended fences together.  We plowed ground together.  We harvested together.  We worked our cattle herds together.  We had thousands of cups of coffee together at Dales and The Gathering. 
Larkie was one of the best students I ever had, and Alaina has the same birthday as Loretta and Loraine.
Like I said, this one is close to family.  My love, prayers and sympathy goes to everyone.
Allen Richard
801 Crooked Tree Lane
Midland, MI 48640
Face Book pictures captured from Susan Fassett Martin ('65)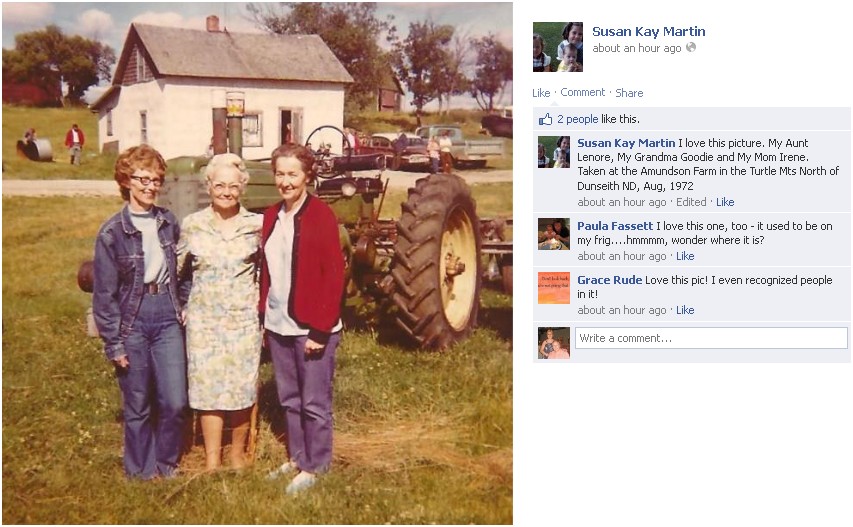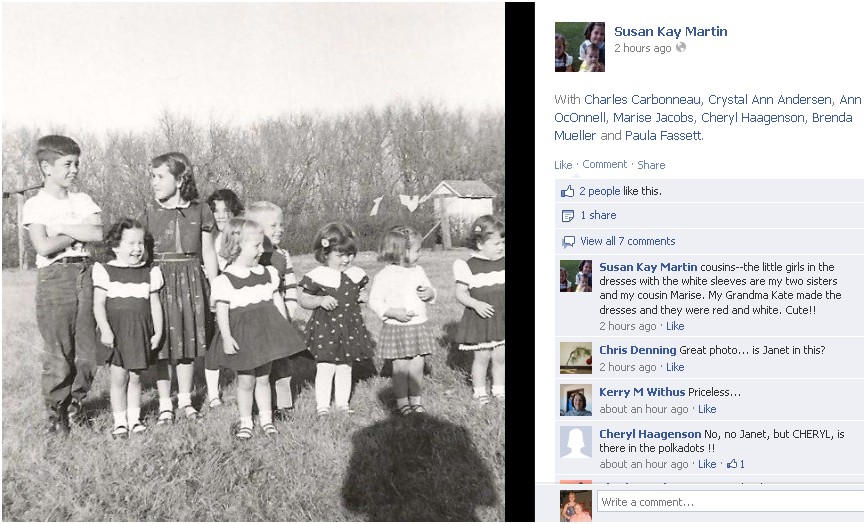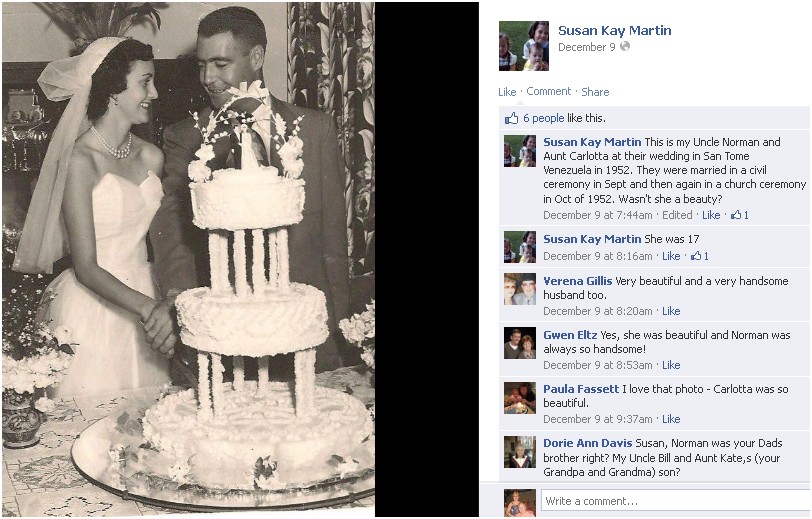 Life of leisure for Art Hagen in Australia. It is summer time there too.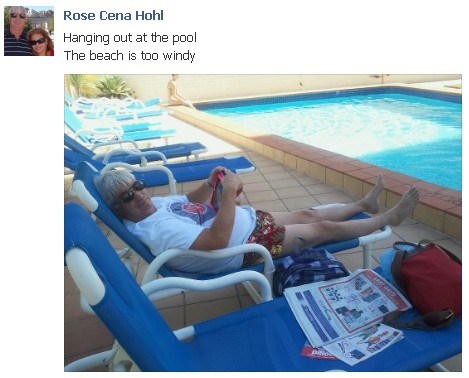 Ken and Janet Strikes Celebrated their 50th Wedding Anniversary
Message from Ken Striker:  Dayton OH
     I would like to thank you for this daily blog.  It helps me keep up with some of my Striker cousins who migrated west from Crawford Co Ohio.  
We celebrated our 50th Wedding Anniversary this past August. Best wishes for a joyous Christmas.
Ken Striker of Dayton Ohio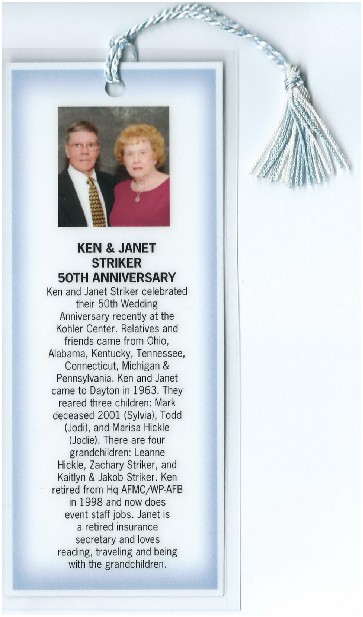 Joke of the day from a Cebu Friend
Grandmothers
A doctor that had been seeing an 80-year-old woman for most of her  life finally retired. At her next checkup, the new doctor told her to bring a list of all  the medicines that had been prescribed for her. As the young doctor  was looking through these, his eyes grew wide as he realized she had prescription for "birth control pills."    "Mrs. Smith, do you realize these are BIRTH CONTROL pills?    "Yes, they help me sleep at night."    "Mrs. Smith, I assure you there is absolutely NOTHING in these that  could possibly help you sleep!"    She reached out and patted the young doctor's knee. "Yes, dear, I know > > that, but every morning, I grind one up and mix it in the glass of orange juice that my 16-year-old granddaughter drinks. And believe me, it helps me sleep at night."   You gotta love Grandmas!