Happy Birthday Deb Striker Kubela (DHS 1974): Wahpeton, ND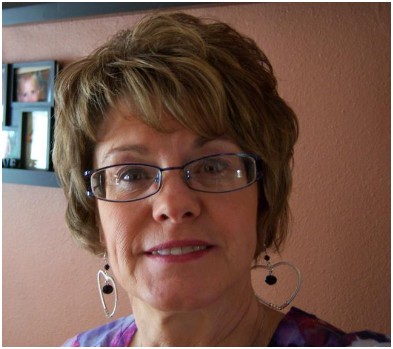 Art Hagen in the pool at their Condo here in Cebu.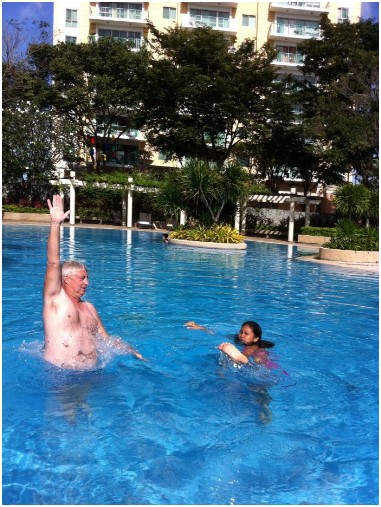 Seattle Space Needle – NYE  last night
Posted by our (Gary and Bernadette's) Grandson, Tyler Mick: Tacoma, WA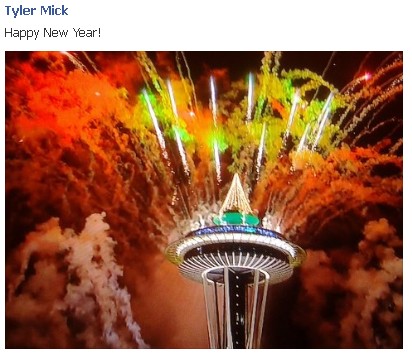 No social event here in the Philippines is complete without lechon. These whole pigs are roasted in an open pit on a stick that is run through the mouth and out the rear end of the pig. The crisp skin is one of the deliciously of the pig too. This guy is roasted and ready to be served. At 4:00 AM he was running around. At 2:00 PM the only remains are the bones.
This pig was roasted for wedding of some friends of ours.