Emery and Carol Carbonneau's wedding Photo
Reply from Cecile Carbonneau Marchand ('51): Clearwater, FL
Thanks for the Emery and Carol Carbonneau wedding. We have lost so many from that picture. It is hard to believe that I was ever that young. and many I had not thought about in many years.  Your blog is a pleasure to read and your wife is in our prayers for a speedy recovery.
You are the beautiful gal pictured as Number 6 in the photo below.

 

I was thinking that George was your brother, but doing my research, I believe he is your cousin. I think George's dad, Hermisdos and your dad, Emery Sr. were brothers?

 

George and my dad were very close friends. For many years with my trips back to the area, with my dad, we'd see George most every day having coffee or dinner most often at the bowling alley. We'd always sit with George too or he with us. In those years George participated in the many antique shows around the country. I remember him telling us about the Threshing bee's in the Crosby area too. George gave us the grand tour of his farmstead too. I was very impressed.

 

With a personal message I received from

 

Iris Wolvert, She said she talked to George last night. That had to be a phone call because Iris is spending time in Audubon Minnesota. She said she sent him a copy of this picture too. Does George by chance have email? She said that George told her that he and Emery are nine years apart in age.  Emery was born in 1926 and George in 1935, so that is nine years.

 

 
1
.Elaine Watkins,
2
.Margaret(mickey)Haagenson,
3
.Curtis Gunderson,
4
.George Carbonneau Jr,
5
.Rita Carbonneau(Anderson), 
6
.Cecile Carbonneau (Marchand),
7
.Murl Watkins (Hill),
8
.Willie Pronovost
, 9
.
Joe Merriam(?) or Willy Sherret
,  
10
.Emery Carbonneau Sr, 
11
.Charles Watkins, 
12
.Adolph Robert, 
13
.Chick(Charlie) Watkins, 
14.
Jeannine Watkins, 
15
. Harriet Watkins, 
16
.Herman Carbonneau, 
17.
 Carol Watkins, 
18
.Emery Carbonneau Jr,
19
.  Helen Watkins,
20.
 Ellen Amundson, 
21
.Edgar Anderson, 
22.
Camille Carbonneau, 
23
.Ernest Amundson, 
24.
Edgar Gunderson, 
25.
Joe Rousseau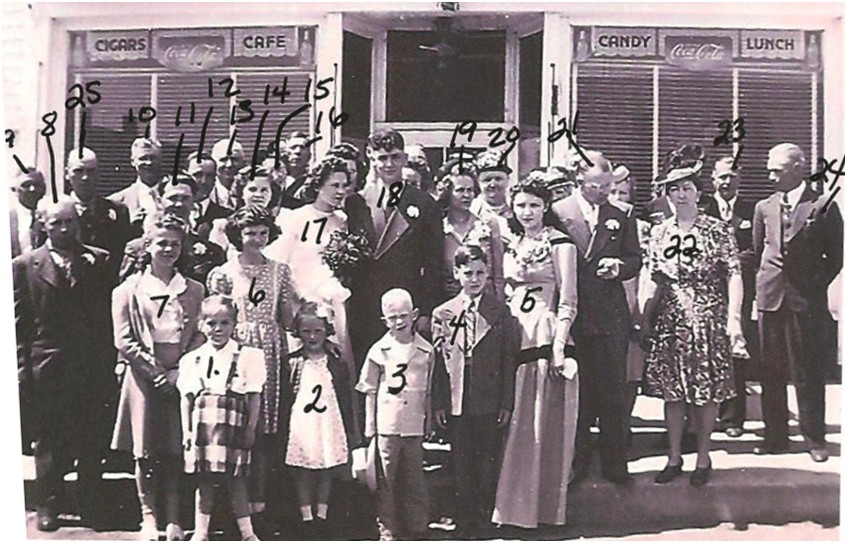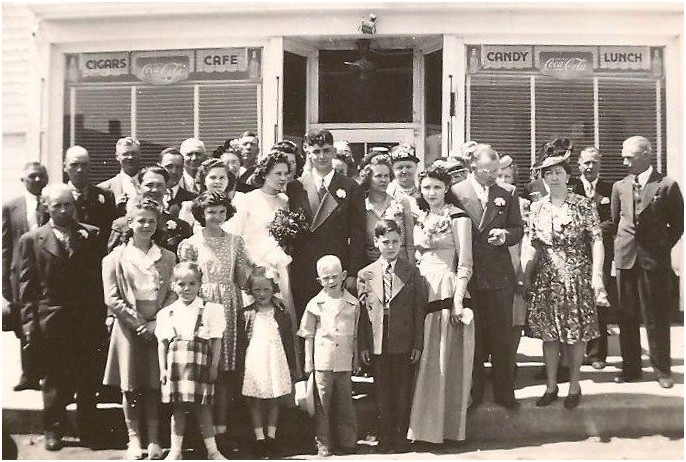 This is an old photo I found of my dad in his Army uniform. I think that may be Corbin Pritchard in the Center. I don't recognize the guy on the right. It looks as though he has on a Navy uniform?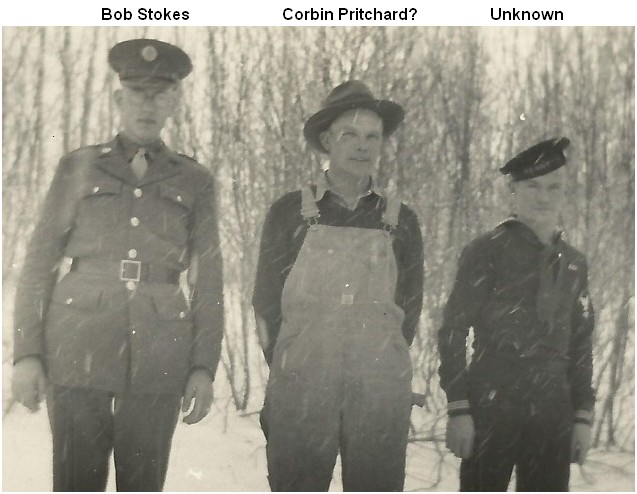 Vietnam 1969 – Gary Stokes Extracting a tooth on a Vietnamese native.
In this modern day and age Army, I'd never be allowed to do this. I was allowed to do this under the supervision of the Dentist I was working with. Not sure if that is Dr. Gary Wall in the picture with me or not?