Mel Kuhn found two of Vance Bailey's (DHS '46) postings dated 12/14/2007 and 12/21/2007. Today's blog is devoted solely to Vance Bailey inclusive of the other postings that were posted with his at the same time.
Thank you so much Mel for saving and sharing these postings. Our very first blog that I have on file is dated 12/21/2007. Not sure why Vance's posting was not included. I think it may have something today with the time differences between the Philippines and the states.
The last message we have from Vance dated 12/21/2007, pasted below, was written the night before his death. He died the following morning. 
Vance and his wife Doreen were historians. They recorded a lot of the history of Rolette county being most famous for their hands on recording of all the Rolette County cemeteries. 
I consider Vance the pioneer of this Blog. It was his postings that really got the ball rolling with our repore today. He had just gotten started too.
I was very fortunate to have been able to find his Obituary still on line too.
.
.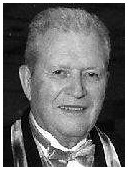 Born in Bottineau North Dakota on February 8, 1928 to Virgil and Marie Bailey. Vance passed away December 22, 2007 at his home in Tempe, AZ. His service record is long: He was in the Navy at the age of 16 and the last phases of WWII. Joined the Air Force after the war, attended college in Minot ND. then was on Military Sea Transport in the Merchant Marines for the Korean war. He sailed on many ships and visited many 'far away places.' Vance met his loving wife Doreen in Seattle. They married is 1952. After that he settled down, they did many different things before coming to Arizona in 1980. Vance was employed at Boeing Aircraft for 15 years. Then went into free enterprise: Real Estate, owned a Tavern and Bowling Ally in Ephrata, Washington. In Phoenix he worked for the Maricopa Highway Department doing appraisals for right of way. Later he went into Appraisal /Analyst of Real Estate contract and property values for the Bureau of Indian Affairs Real Estate Department and retired from that department in 1993. He loved his job. He read when he wasn't listening to the news or on the computer, loved old LP records. Vance was a news/political and history junkie. During his retirement he ventured into Genealogy and now has over 9100 relatives in his records. Some going back to the 1500's in England. Vance's passions, other than his family, were old cars, motorcycles, reading, current events, politics, history and lively conversation. His parents Virgil and Marie Bailey and sister Ardis preceded him in death. Survived by his spouse Doreen Bailey, daughter Dayna Rasor, grandson Colin Rasor, daughter-in law Donna Rasor, sister Sharon Conn, brothers Wayne and Gary Bailey. Memorial Service Will be held December 29 11 AM Carr-Tenney Mortuary 2621 S. Rural Rd, Tempe. Donations in Vance's name can be made to the American Heart Association. If you are unable to attend, a slide show will be available on www.Mem.com and you will be able to leave your condolences. Vance's burial will be in Bottineau ND in the spring of 2008. Carr-Tenney Mortuary assisted with arrangements. – See more at: http://www.legacy.com/obituaries/azcentral/obituary.aspx?pid=100225983#sthash.Kw9lTkHV.dpuf
Published in The Arizona Republic on Dec. 27, 2007
.
.
From Mel Kuhn ('70):  St. John, ND
Here is one of Vance Bailey's stories that I could find. I'll keep digging I should have them all.
.
.
Posted on 12/14/2007

Gary,
Larry Hackman's remembrance has shamed me into writing some of my random thoughts about Dunseith in the 1934 to 1941 period.  My parents, Virgil and Marie Hobbs Bailey moved to Dunseith from the Bailey farm located a mile or two north of the San Haven so that Wayne and I could go to school in town.  We "camped' with mother's parents, John and Alice Hobbs, for the first year, and the second in a remodeled cook shack in the hay field just south of the Godbreht Dairy where my father was to guard the haystacks. What a thrill to climb to the top of the stack and then slide off into a pile of hay. 
     The next year we moved to the Bailey "Mansion" in the posh Shanty Town area north of the Great Northern tracks and depot.  The shack has
disappeared as has the Ice House my father and John Awalt used for the storage of Lake Schutti ice that they sold and delivered to the city people
in Dunseith.
John and my father operated a dray, hauled mail and supplies from the railroad to the San and Kelvin Store, and did concrete work for people.  I saw them lath and plaster a house and dad told me that he and John poured the concrete floor in the stone garage using chicken wire instead of steel rods. The garage is still standing and apparently the floor held up.     John and Gertrude Awalt bought a piano and arranged for lessons for Lloyd.
After a month or so of lessons he brought all us younger kids in and he showed us where middle C was.  That was the last time we heard Lloyd play the piano.  
    The summer of 1936+ or – was spectacular, it seemed that every evening we could sit out on the west side of the house (shack) and watch the lightning show.  We would count off the seconds between the flash and the thunder and when you got the flash and the thunder at the same time, it was time to hide in the cellar that had been dug under the house.  After one of those storms we went out and took a look at where Earl Fassetts barn had been.  All that was left was the foundation and a bunch of broken boards out in the slough.     There was a plethora of places to explore and enjoy:  The stockyards; Rene Bedard had built a stockyard east of the elevators that was our playground. Six foot high fences with 2 inch wide boards, gates that you could swing around to different corrals, cattle, with Horns, that really did not like to be penned up, and ground cover that you did not want to fall into, all added to the fun of playing tag on the fences.  Rene used to chase us out 2 or 3 times a week.    Another source of amusement was the Railroad gravel pit. It had been a source of fill for the railroad for its road bed and they had cut back into the hill and it had sloughed off so the when you got up on top and looked over the edge it was about a twenty foot drop into sand that was on about a 45 degree slope for another 20 or 30 feet  to the bottom.  We would run to the edge and jump into the sand. When we tired of that, it was only a mile or so to Lake Schutte, and you could go skinny dipping at the east end of the lake.  There was also a swimming hole just south of the bridge over Willow Creek on the road to Bottineau.  There was also a Dam built farther north on the creek  with a diving platform about 12 feet high.  You had to dive carefully to miss the rocks on the side of the pond.  The Indian girls used to come down and harass us.
Chuck and Roger Johnson and Van Counts all lived on the north side of the
tracks too.  Gerald Maginal and Amie Fulton used to beat on me every chance they got,  Other people I remember were Dee Nelson, Bruce and Keith Cornell, John and Leo Murray, my cousin, Harvey Hobbs who always had some kind of animal in a cage.  Lee Sanders, Allen Campbell, Emerson Murrey, Neil Hassen, Gene Fassett, Hiel Phelps, John Atchison, the Baumgardners and most of all Eddie Lynch.  Bobby Molgard set the standard for pompadours.  I don't think that any of us  matched his.
Baseball games I vaguely remember between the All Black Dunseith team and a bunch of bearded guys called the House of David on a ball diamond just west of the Park.
My "most" favorite place to hang out was at the Blacksmith Shop.  [It should have been made into a Museum] Billie Lawrence used to let me crank the blower while he heated up a piece of iron so that he could make it into something useful.  He used  grab the fly wheel to start the big one lunger that ran the belt on a power hammer to shape a round circle that he would shrink onto the wooden spoke wagon wheel.  By the time I was ten I knew what I wanted to be.

The Great Northern RR secured a deferment for my father and we moved to Devils Lake right after Pearl Harbor.  Our first house with running water, electricity, and an indoor toilet.

We spent a lot of time at the Depot, Roller skating on the board walk around the Depot. Wayne and I used to walk to and from school with Spencer Teal.  When we played Cowboys and Indians, Spencer always wanted to play the dance hall Girl.  He had the largest collection of Big-Little books I had ever seen.  We corresponded during the war. And the next and last time I saw him  was in New York City.  I was in the Military Sea Transport Service and spent a couple of weeks taking on supplies and personnel to take up to Thule, Greenland to build an airfield..  Years later I found that he died in a airplane crash on Mount Fuji.
As a little kid I remember watching Laddie Stransky paint a sign that stood on the northeast corner of the  intersection where the road turns west to Bottineau or goes north to the San.  The next time I remember seeing him was in a meeting at Boeing Seattle.  He was an Engineering Dept Supervisor and I was just a line supervisor in Quality Control, and he did not remember me at all.
The year the Korean War started I had decided to take the summer session at Minot State Teachers College.  That summer Art Rude, Bernice Olson, and a  girl named Habberstad were there for the summer session.  The Korean war started before the summer session was over and I left as soon as it was over.  I don't think I even went back to get my grades. 
Vance A. Bailey

.
.
 Here's one more from Vance.
Posted on 12/21/2007
I spent an hour or two last night talking to Carol Watkins and Emory Carbonneau in Bottineau.  I read all the correspondence that you have been posting.
Some things that have come to mind that we discussed.  Mac McHugh.  He and his wife owned the Dakota Hotel that was directly north of the Drug store where Glen Shelver was the druggist and I am sure later owned.In the mid forties Shirley Sunderland worked there as a "sodajerk".
There was an old Socony Vacuum (later Standard Oil) filing station in front of the hotel that had gas pumps that had a glass tank that held 10 gallons of gas at about 18 cents a gallon.  The guy that operated the station would let us kids pump the gas up into the tank once in a while.
There was a row of rooms along the north lot line of the Hotel and the one facing main street was the U.S. customs office manned by Henry Sunderland.  When you crossed the border in those days you stopped in Dunseith to declare anything you brought across the border.  I'm not aware of anyone ever stopping to declare anything.
We did have some excitement in those days, a nurse up at the San was murdered by Fred Chase and the trial was held in Dunseith.  Carol tells me that our teacher got permission to take our school class to watch the trial.  My most outstanding memory of the murder was the first night they had him locked in the Jail located in a long low building just north of the skating rink.  Several of us kids were there until the crowd broke out a rope and threw it over the crossbar on the streetlight, then they made us all go home.  We were all sorry to miss the hanging, but the adults chickened out so we did not miss anything. 
How many of you remember the Waldron that was the Dunseith policeman that caught a thief coming out of one of the buildings north of the bank one night.  Carol reminds me that he was chasseing him down the  alley and as he came to the fence back of the bank Jules Waldron fired over his head to stop him.  The trouble was that the robber jumped up to go over the fence and stopped the bullet with his head.   Jules had two boys in school and they left town.  No good deed goes unpunished!!
The Baileys and the Hosmers intermarried a couple of times (that's cousins) in the late 1600s and early 1700s in the New England Colonies. 
.
Bailey Family Research
1418 E Gemini Drive
Tempe, AZ 85283
.
.
Larry Hackman's reply to Vance Bailey:
Wasn't it Harvey Hobbs who bought fur bearing animals and pelts from a house located about a block straight east of the Lamoureux Brother's Ford Garage.  Was he a relative of yours?  I remember we use to trap muskrats and sell them there.  I remember going in and him asking how many you got when you entered the front door and then tell you to go into the next room and throw them into the pile.  I remember being amazed at the huge pile of frozen rats.  I think the unskinned rats were worth about a dollar each.  Big money for a kid in them days.  I remember dad taking us to a slough about a 1/4 mile west of our farm and showing my two brothers and I how to chop a hole into the side of the muskrats mud hut and how to set the traps inside and then close the hut up again.  Then my brothers and I would go out and check the traps every day after that. We would open the mud huts and if their was a muskrat in the trap he would usually pull himself and the trap into the water.  You were suppose to reach down into the water with your hand and grab the muskrat and pull him and the trap out together, because if you would just pull on the trap chain, more then likely all you would catch is a leg.  If you got out the whole rat and he was still alive you were suppose to smack him with the hammer to calm him down permanently.
At that time in my young life I was not to anxious to put my hand down in the water to latch onto something you could not see.  So, we never caught to many rats,  but, I know there remained in the slough quite a few three legged rats.  
But just think, with less legs, they would be less likely to get caught. Right.
.
.
Paulette La Croix's reply to Deb Morinville:
 Yes, I remember the Snakepit and how dangerous it sounded at night..it didn't smell so good either.  We used to try and get to the bars early summer mornings to load up on as many boxes as we carry, sell them to the grocers and then buy candy at Casey's store.   The banana pop sickles were my favorite.  He literally had everything from soup to nuts in there. I think it was those darn Fassett girls that would sometimes get the boxes first.  Ha!  The Blacksmith shop is something I remember too. Where was the old bowling alley?   Do you remember Roy Anderson?  How about the guy who spoke with a pipe out of his throat?  When he died my mother said that we forget the dead too soon and I vowed to always remember him.  Albert La Dew??  Only recently have I forgotten his name! 
 Oh, I think I just remembered who Charlie Anderson was!  Wasn't he the little fun spunky guy with a speech impediment who was always dressed nicely and talked fast?
 "Yes, the mothballs!" When one of us La Croix's arrived late to mass, sister Rose would get a good pinch of the back of our arms and make us sit in the front pew.  The nuns gave us piano lessons in their house and I remember a picture of saint there with a sword cut on her throat.  I prayed I would not be "tested" this way.  My favorite was sister Gabriel.  She would play that circle tag game with us during summer catechism and her habit would be flying up in the air.  They used to make house visits too to see if there were any "dirty magazines"or some contraban lying around.  At least that's what mom would say when she saw them approaching the house.  We didn't stop "Skippy" from barking at them as I remember.  Ha!
 You, Bev and Duane used to do plays in your homemade costumes for Toni and me for hours on end and we'd cry with laughter.  The Morinville's and Hosmers had "the corner" on creativity as I remember.  Now it seems those Hosmer girls had the corner on "sexy" too.  Ha!  We always hoped your mother would attend our school plays since we knew her genuine laughter meant we were doing "alright."
 I am flooded with tons of memories, but must get ready for work!  Thanks all of you for sharing.  Keep them coming.  This is so fun.  Thanks again Gary. 
Paulette La Croix (68)
.
.
Gary's Reply to Paulette La Croix (Sister Rose)
The Sister's and Sister Rose's names came up several times with our class of 65 email exchanges last winter. Our family robe robes literally came from Sister Rose.  We were not Catholic, but sister Rose treated us like family and would save stuff for us, knowing our needs. We did not have the money to purchase new clothes so most of our clothes came from the sisters.  I do remember the smell of the Moth Balls too.  She had a lot of clothes in that tiny store.
.
.
Larry Hackman's comments to Gary Stokes & Kenny Nerpel (Milking cows)
Dem udder folks seem to have had a lot to do with you boys from the woods grown up right.  What udder answer could it be.  Did this just happen da udder day or did you know this was going happen? 
ole and sven  ( the udder class)