We are having Christmas eve dinner catered at our house this evening. Bernadette normally prepares a large meal that is served at midnight on Christmas eve to her relatives and in-law relatives in our immediate area. With her health conditions this year, she is unable to do that, so we are having it catered. We have also invited a few of our close Expat friends. There are 72 relatives and in-law relatives plus another 23 Expat folks for a total of 95. The only thing we have to do is provide added beverages of which  put on ice this morning. Dinner will be served at 7:00 PM this evening.
Bernadette, with her love for cooking and entertaining wanted to have a few folks over for a lunch on Christmas day (Tomorrow) too. Her lunch has turned into a dinner though. She has invited about 40 folks.
The catering service just called me for directions to our house. They will be here in about an hour.
PS – I am pressed for time, so I am not including any past blogs today.
.
.
Happy Birthday Aimee Lagerquist ('97): Helena, MT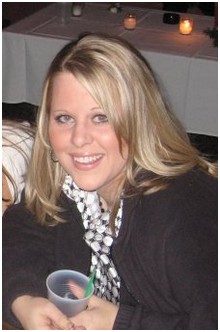 .
.
Happy  Birthday  Diane  Hill  Maline  ('75): Burlington, ND
.
.
Happy Birthday Conrid Metcalfe: Seattle, WA