Happy Birthday Shelley Hiatt Kenner: Devils Lake, ND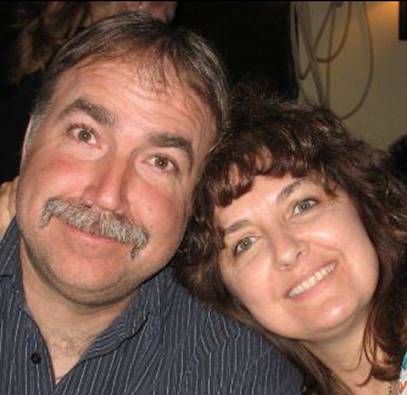 Happy Birthday Robin Olson ('79): Walla Walla WA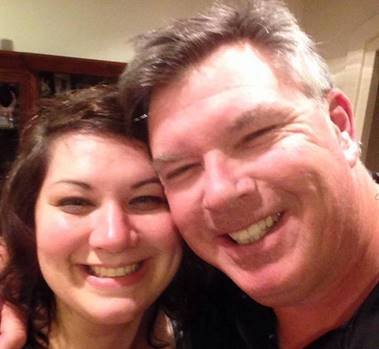 Phyllis Campbell, Dick and Brenda Johnson
Posting from Rich Campbell ('68): Minot, ND
How ironic.  Visiting Mom at the Bethel Nursing Home in Stanley today and heard familiar music coming from the activity area.  It was Dick & Brenda and their new friend Carl (Dakota Drifters).  By the time I brought Mom down they had finished.  We did have a good visit.  Mom sure enjoyed seeing them.
Rich Campbell
Jack Flynn's Obituary
Posting from LeaRae Parrill Espe ('67): Bottineau, ND
Jack Flynn passed away.  A short notice is on the Nero Funeral Home Web site.  The family submitted the full obituary and I expect it will be on there sometime tomorrow.  The service will be at Peace Lutheran on Friday at 2PM.  Thanks, LeaRae
Gary's reply
LeaRae, I just checked and his obit is not yet posted. I will post the full Obituary when Nero's have it posted. I have posted the short notice below.
Our condolences are with Minnie and all of Jack's family with his passing. Jack will be missed, that is for sure.
Francis Peter (Jack) Flynn
Born: July 15, 1921
Died: September 25, 2015
FRANCIS PETER (JACK) FLYNN
Francis Peter "Jack" Flynn, age 94 of Dunseith, died Friday, September 25, 2015 in the VA Hospital in Fargo. A memorial service will be held on Friday, October 2, 2015 at 2:00 P.M. in the Peace Lutheran Church of Dunseith. Cremation has taken place. There will be no visitation.
 Print ObituaryView Guest Book Entries 
Posting from Ginger LaRocque ('65):  Belcourt, ND
Hey,  Gary
Tonight the moon is red.
It is very pretty.
We had a beautiful fall day, the olden days fall.
Take care,
Ginger
Gary's Reply
Ginger, We are partly overcast with 90f and the Relative Humidity at 48%. Our average high is 88 to 92f year around. The lows are in lower 80's. I don't own a coat or any long sleeve over garments here. I really like it being summer year around.

====================================
Blog (356) posted on January 31, 2009
Bernice Belgarde (72):
Bernice, Enabling folks can contact you, I forgot to post your email address with message yesterday's blog.  Sorry about that.  Gary
Folks, I recieved the following messages from Vickie Metcalfe that Denise Lajimodiere sent to her, Dick Johnson & Ginger LaRocque Poitra.  Bernice Belgarde forwarded Denise the daily blog messages with the stories of Alcide Lajimodiere. Gary

Denise Lajimodiere's reply to Vickie, Ginger & Dick: 
Hi you all!
Berniece Belgarde has sent me your emails and information you wrote about Alcide Lajimodiere. His grandfather, Modeste Lajimodiere had three wives and 21 chlidren. I have all the family geneaology – if I can find the folders, I've moved and packed them safely away, and can tell who his parents were. My father, Leo Lajimodiere, called him his cousin, and never seemed to have much to do with him, so I never got to know him. Modeste was first cousin to Louis Riel, of Canada fame. His father, Joseph had to flee Canada when Riel was hanged, and that is how we migrated to Dunseith area – Modeste took out a homestead north of Dunseith.
Alcide is buried with the other Lajimodiere's in Dunseith.
I love the stories you have told, thank you so much, keep them coming if you have others!  So many of the Lajimodiere men here in the states and in Canada never had children. With my moving to Fargo there are now no one living in the T.Mts. with our last name. There are many that live in Winnipeg and Wallhalla.
Does anyone have a photo of him?
Denise K. Lajimodiere
2219 4th Ave. S
Moorhead, MN 56560
Vickie Metcalfe's reply to Denise:
Denise, Over the years I have asked lots of folks about photos ofAlcide but no one has a photo. Thank you so much for sharing your
information information. I will keep you in my address book. If I
hear anything more.
I recalled you telling me about the Lajimodere connection to Louis
Riel. Two cousins and I about 4 years ago visted the Riel house in
Manitoba while we visited St. Agathe where my great grandmother
Celina Morin LeDuc was born.
Is it ok if I send your information in to the Gary Stokes website?
Thanks so much! I hope you're having a good life. Vickie
—
Vickie L. Metcalfe

Denise Lajimodiere's reply to Vickie:
I am currently in a dream job as professor in Educational Leadership at NDSU Fargo. I don't like Fargo, but I love my job and my house in Moorhead. I head home to Belcourt/Dunseith as often as I can. I got my doctorate in 2006 from UND.
Please send any info anywhere – the more the merrier. Who is Gary Stokes?  I have long contemplated doing a little chap book on the Lajimodiere history here in the states. We fled Manitoba after Riel was hanged. Some returned but my family decided to camp in the Turtle Mountains. At the 200 year anniversary bash of Jean-Babtiste Lagimodiere and Marie-Ann Gaboury in Winnipeg in 2006, most Lajimodiere's there did not know there were a lot of us in the states.
The historian there said I had the most complete family history of any he had seen. He is doing a huge book on the 20,000 current descendants of JB Lajimodiere.
What are you up to?
Happy Birthday Brenda Hiatt from your brother Bobby Slyter (70): 
Gary: today is my sister brenda's birthday (1-23-55) could you possibly post this for me, thanks for all that you do for us, and HAPPY BIRTHDAY SIS LOVE YA
Happy Belated birthday Brenda. We are hoping you had a good one.
Bobby, For some reason this message went into my spam folder and I didn't catch it until today.  Sorry about that.  Gary
Ele Dietrich Slyter's (69) reply to Leroy Burcham's picture posted by Randy Hiatt
Enjoyed the pic very much.  Leroy looks so very much like Norman to me as he ages.   The Birklands and my Dad were cousins and I try to stay in touch with Jim and Ruby as they are living closest to me, but I'm afraid I don't do a very good job at it, as we usually see each other either in the grocery store or clinic.  Richard and I get teased a bit about being related BEFORE we got married because Leroy was married to Delores Hiatt.  Such a small small world.

Reply from Bobby Slyter (70): 

TO RANDY HIATT: GREAT PICTURE OF LEROY AND HIS WIFE, DID NOT KNOW THAT HE HAD GOTTEN MARRIED AGAIN, THE FARM SURE HAS CHANGED SINCE DAD HAD IT, YOU SHOULD HAVE STOPPED TO VISIT AS DADS GRANDDAUGHTER (MY NEICE) (RICHARDS DAUGHTER) AND HER HUSBAND OWN IT NOW, HAVE ALWAYS BEEN GREATFUL THAT IT STAYED IN THE FAMILY

JUST LITTLE OLE  ME FROM KANSAS

A little winter humor, for all the snow this year, From Julie Hiatt Bonebrake (81):

You know you've had enough ofwinter when you see this while walking thru the park!
Julie