Gary Stokes Comment
Hopefully this Coronavirus will level out soon with an available vaccine. We are coping fine. Bernadette isn't really aware of what's really going on. Tata, Mirasol and Marites take very good care of her and me too. I have now arranged 24/7 care for Bernadette. Marites spends the night with her in our bedroom. I transferred my sleeping to one of our spare bedrooms upstairs. For the most part, Bernadette sleeps thru the night, but there are nights that she doesn't too.
Starting today we are going into week three of our lockdown. Predictions are that this lock down will be until the end of the month. We have a large area so I am not confined to the house. I do Morning and night fast daily one mile walks, around my cars and pool table, in my Garage. Each round is 100'. 53 rounds makes a mile.
My husband passed away on St. Patrick's Day.  Here is his obituary.  Posted by Neola Kofoid Garbe:   Bottineau, Nd
My husband would have been 89 years old in June.  He had had 3 stents in one leg and a tube from the knee to the groin in his other leg (circulation) for MANY years.  He had had COPD for many years and an incurable cancerous spot on one of his lungs.  He had had two other spots earlier.  Radiation treatments "worked" on them.  His mind was still good.  He even still had his own teeth and a full head of hair!

He had lived in an assisted living facility for almost 2 years–mid-May 2018.  I know Wally went to Heaven, which gives me great comfort/peace.
God is taking very good care of me.

Neola

Wallace 'Wally' G. (George) Garbe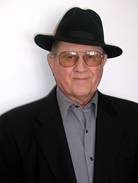 June 20, 1931 – March 17, 2020
Wallace "Wally" G. Garbe, 88, Minot, formerly of Kramer, ND, died Tuesday, March 17, 2020 in a Minot hospital. 
Wally was born June 20, 1931 at Bottineau, North Dakota, the son of Walter and Lillie (Thiel) Garbe.  He was raised and educated at Kramer and graduated from Kramer High School in 1949.   He attended Jamestown College for a year and then Minot State College, where he received a degree in Secondary Education.
Wally continued to assist with the operation of the family farm near Kramer and entered into active duty service with the U.S. Army in 1956.  He honorably served his country until 1958 when he was discharged and returned to North Dakota.  Wally taught in Kramer before he entered the military and in Bottineau after he was discharged.  He moved to Minot in 1960, where he became employed with First National Bank.
Wally was united in marriage to Neola Kofoid on November 26, 1969 in Minot.   They made their home in Minot, where he continued working at the bank as a loan officer until 1978.    He worked for a time at Northern Trophy and Engraving until retiring in 1996.  Wally moved to Edgewood Vista in May of 2018. He, along with his family, really appreciated the love and care he received from the staff there.
Wally was a longtime member of St. Mark's Lutheran Church, Minot, where he had served as an usher.  He was also a member of the Minot American Legion, Minot Gun Club, Minot Jaycees and Magic City Drift Busters Snowmobile Club. Throughout the years, he had enjoyed bowling, wood working, clock making, dancing, fishing, camping, hunting and trapping. 
He is survived by: his wife, Neola, Minot; sister, Linda (Allen) Bjornson, Minot; brothers-in-law, Maynard Kuebler (Inez Nathan), Minot & Jim Kofoid, Bottineau; nieces, Kristi (Jeb) Fredriksen, Denise (Ray) Kofoid Corbo & Michelle (Scott) Byrd; nephews, Shane (Tara) Bjornson & Oliver Kofoid; great nephews and nieces, Riley Bjornson, Vinson (Christina) Corbo, Alyssa Corbo, Alexis Corbo; Trevor and Maya Byrd; great great nephew, Malachi Corbo; godson, Ronald Gust.
Wally was preceded in death by his parents; a sister, Shirley Kuebler; father-in-law and mother-in-law, John and Emma Brudwick Kofoid. 
Service: Following the guidelines prescribed by Governor Burgum, there will be a Private Family Service by invitation in Thomas Family Funeral Home, Minot on Monday, March 23, 2020 at 1:00 p.m.   ** A live stream of the service will be broadcast at (mtmsales.net/live) A Public Visitation will be held on Sunday, March 22, 2020 from 4:00-6:00 p.m. in Thomas Family Funeral Home, Minot. Interment: Rosehill Memorial Park, Minot. In lieu of flowers or plants, memorials are preferred to St Mark's Lutheran Church or an organization of the donor's choice.
3/31/2020
Posting from Vickie Metcalfe (70:  Bottineau, ND
Hey there Gary & Dunseith  Public School Alumni Friends,
Meanwhile back in ND it seems we are preparing for a covid 19 tsunami 
noun….an arrival or occurrence of something in overwhelming quantities or amounts.
If you please, "BE A LIGHT".
MUSIC is another resilience strategy I share with students in grade six. 
Of late. it seems tonight, I am finding comfort food. 
 Homemade Mac and cheese with lots of Pride Dairy butter.
This past weekend I checked out Webb Pierce with the latest country countdown,
Number 29 featured his music on a current song by a current recording artist.
Hey, I was Country when Country wasn't cool. 
The very first LP I purchased in HS was Willie Nelson.
Years ago, my "city girl" cousin pulled out and played her only guitar LP, Spanish guitar "Rodrigo".
 I  had fretted  "Woes me" due to the lack of Country Music in her vast music library when she lived in a flat in Seattle.
                She had only Opera albums.
Thanks to her influence I did became a Rodrigo fan. Another treasured LP.
NORTH DAKOTA Smart!
Until Later, Vickie L. Metcalfe https://www.youtube.com/watch?v=8YuWAZmD0aU
Mrs. Evans and the birds
Posting from Vickie Metcalfe (70:  Bottineau, ND
Wednesday, April 2, 2020
Gary and Dunseith Friends.
                Unfortunately, again today, the North wind is blowing BAH! …. the old "April FOOL",  Mr. Snow around.
this past week, birds arrived just back in town from far and away.  They are very hungry with this cold weather; some are scarfing down bird seed on my deck. 
The   red ..red… robins , Pick, picking small crabapples off the tree and digging in the snow.
                This brought to mind, Randina Evans,  grandmother of some special cousins.
Children of James A. and Ella M. (Evans) Metcalfe.  
                When i was a wee child, I expressed my fear of loss of mom and dad.
(As a guidance counselor and grief work, I know this to be a common fear)
                 For children …. their greatest fear. Death pf a parent)  
I did go to my dad with that fear after Uncle Archie was killed.  
 Dad reassured me saying, "Don't worry, you will be taken care of.  Your Jim and Ella will take all of you and your siblings."
( Jim and Ella were my Godparents) and I always felt comfortable and loved by them both.
                And I recall staying with the Jim Metcalfe girls.   They tolerated my often impudence as a childlike behavior.
 Their maternal Grandma, Mrs. Evans often sang with her strong Norwegian brogue.
"Vat viil da birdies do den da poor tings?…" The memory of when she sang is indelible in my memories.
A tall graceful, angular woman, Mrs. Evans wore beautiful snow-white hair pulled up and back back, she had expressive dark blue eyes,
and an always twinkling smile as she sang. "They'll stick their head under dere vings………"
                Today, Watching the many birds shivering in the snow. 
I googled small snatch of the lyrics that I recalled.  
      " The north wind doth blow,
And we shall have snow,"
And what will the robin do then, poor thing? He'll sit in a barn, And keep himself warm, And hide his head under his wing, poor thing!
 Thanks Gary and friends of Dunseith.
Low and behold!   The following came back.
https://nurseryrhymescollections.com/lyrics/the-north-wind-does-blow.html
                 And I am so very delighted!
Take carem Keep Smart North Dakotans, while I sing watching the birds.
  Vickie L. Metcalfe
                https://nurseryrhymescollections.com/lyrics/the-north-wind-does-blow.html
The north wind doth blow, And we shall have snow, And what will the honey bee do, poor thing? In his hive he will stay, Till the cold's passed away, And then he'll come out in the spring, poor thing!
The north wind doth blow, And we shall have snow, And what will the dormouse do then, poor thing? Rolled up in a ball, In his nest snug and small, He'll sleep 'til warm weather comes in, poor thing! The north wind doth blow, And we shall have snow, And what will the children do then, poor things? When lessons are done, They'll jump, skip and run, And that's how they'll keep themselves warm, poor things!
Posting from Vickie Metcalfe (70: Bottineau, ND
April 2, 2020
Subject: Return of the Birds \ 
A songbird clan was here yesterday in the April fool storm and ate quite well.
With today's return,  again are eating scattered seed on my deck. 
They are flying in and out as I continue to scatter feed on the covered deck and out on the sidewalk.

Mr. Wood pecker is pecking away at the deck beams.
NO worry a few little holes, adds character to the deck!
There are about 8 robins trying to find food in the snowbanks.
I pray the neighbors 2 cats….. practice Social and PHYSICAL distancing today!
Later, Vickie
MOM 's April fool!
Posting from Vickie Metcalfe (70:  Bottineau, ND
March 31, 2020
Gary and FRENDS of Dunseith Alumi,
I know you and yours will continue to be resilient! I am working at school today.
I can't get into working at home. Lochbuie continues to be a 'Terrible Two 'even though he is now a 14-year-old geriatric.
We walked AT 6:00 am. To the Oak Creek several BLOCKS FROM OUR HOUSE The creek is flowing wide  open and running full blast.
I counted 10 raucous crows flying in, landing on tree next to the creek.  The Crows tended to be Mr. Sun's Wake UP CALL!  When the sun awoke, the other birds pleasantly rejoiced and joined the crows.
We are keeping our distance at school. Down to a few.  The janitorial staff is painting the hallways It will freshen up and look clean whenever school children come back.
I really don't think it will happen for a time.
I believe, ND Is preparing for the BIG TUSAMI to hit.
We have a wonderful leader in Gov. Burgum.  Yesterday, ND senators joined him in Bismarck on the broadcast at 4:00 pm.
Whoa every be prepared it is soon to be 1st of April!
I remember my mom April Fooling my cousin Conrid who moved into our home after his dad died.  She covered a sponge with delicious chocolate frosting. (.which was one of my mother's hallmarks i.e. homemade from scratch chocolate cake and frosting)
Then, she left it out on the counter before she went to bed.
She and dad , laid awake, until Conrid got home.  Then, they sniggered when they heard Connie him unlocking the door.
Mom said, "He paused by the 'CAKE' fetched a quart of milk out of the fridge. poured a glass of milk, then tried to stuff the 'frosted cake ' on top the milk into the glass.
Conrid had a good sense of humor.  That event happenstance helped restore some of sense of humor and normalcy in our home after the cold grief of the loss of Uncle Archie who had been killed in January, by a hit and run drunk driver.
Conrid went back to his teasing ways!
Take care to You and yours.
Until Later, Continue to BE RESILIENT AND NORTH DAKOTA STRONG!
Vickie L. Metcalfe