Sympathies to the Murl Hill Children
From Ardys Bakken Honer:  Detroit Lakes, Minnesota
My sympathies to all of children of Murl Hill,  Jon and I enjoyed a visit from her in Valley City on one of her road trips.
She was a great person, loved the Lord and raised wonderful children.  She will be greatly missed.
Ardys Bakken Horner

Posted by Vickie Metcalfe (70):  Bottineau, ND
Larry Dean Haugen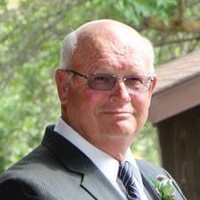 Dec 04, 1945 – June 04, 2020
LARRY'S OBITUARY
Larry Dean Haugen, age74 of Bottineau, died Thursday, June 4, 2020 at his home in Bottineau.  A private funeral will be held.  His funeral can be lived streamed on Tuesday, June 9, 2020 at 2:00 pm at https://youtu.be/BSSyOkxqHHk.  Visitation will be Monday, from 1:00 pm until 9:00 pm at the Nero Funeral Home in Bottineau.
Larry Dean Haugen was born on December 4, 1945, in Fordville, ND, to Palmer Haugen and Louise O'Neil-Haugen. He grew up in Michigan, ND, and on the farm in Fordville, ND. His father, Palmer, ran a dray, and mother, Louise, worked as a waitress at the Kite Café. Larry had one sister, Nancy, who passed away in 2018.
Larry learned hard work at a young age, starting a paper route and helping out on his grandfather's farm. His happiest childhood memories were at the farm.
Larry met his wife, Mary Hagness, in Fordville, ND, at a dance. They married in 1967. Larry and Mary lived in Mayville while Larry finished his teaching degree at Mayville State College. They lived in Grand Forks for part of a year while Larry student taught, then moved to Dunseith for his first teaching position. Larry was an elementary teacher and coach in Dunseith, ND, for the first 5 years of his career.
They moved to Bottineau in 1973, where Larry spent the rest of his 40 year career. He taught elementary social studies and was known for his creative, hands-on projects. He coached basketball on and off throughout his career at both the junior high and high school level. He also refereed high school basketball for several years.
Larry and Mary have three children, Natalie Olson, of Bottineau; Kristin Petersen (Chad) of Valley City; and John Haugen (Monica) of Blaine, MN. They have 11 grandchildren: Austin, Ethan, Katelynn, Bauer, Kayse (Natalie); Abby, Elisabeth, Olivia, Corbin (Kristin), Dylan, Grant (John); and one great-grandchild: Layla (Katelynn).
Larry's family was his passion. Besides his family, Larry was most known for being a favorite teacher and coach, house painter, hunter and fisherman, gardener, and for his hunting dogs. He will be greatly missed!
Posted by Vickie Metcalfe (70):  Bottineau, ND
Gary,
Attached is a fwd. from the Bottineau Veterans.
Please note, owner of the Spectrum , Karen Larson.
Unbeknownst to many, Karen often quietly steps up to a need.
She has always been a willing participant in sending information on to you AKA. Dunseith Blog.
Gary's Remarks
Vickie, you are so right about Karen Larson. She has electronically sent a lot of stuff to me for the blog that so many of you have taken to her.
Thank you, Karen.
==============================================
POSTING FROM THE PAST
Blog (92) posted on Jun 20, 2010
Happy Father's Day to all of you fathers out there.
When I got up this morning, I had three homemade Father's Day cards on my desk from our helper's children. Tata has a boy, Jr. 9 and a girl, Angie 12 and one in the oven. Gaga has a little 5-year-old boy, Kurt. Tata's husband, Aldrin, also works for us. We are good to them and they in turn are very good to us. I'm not sure how Bernadette managed to survive without their services for a whole month back in the states, but she did. They live next door in an apartment that we have provided for them. We have a door bell with a remote button in their apartment that Bernadette rings when she needs their services.
We have been invited to join several of our friends at a membership club they belong to for Father's Day lunch at noon today. There were about 20 of us together at the same club last night for our monthly potluck dinner (this month it was not potluck). They invited us all back today for the Father's Day buffet. My diet has gone to, you know where. I cannot resist all this good food. Gary
Sisters, Gaga & Tata.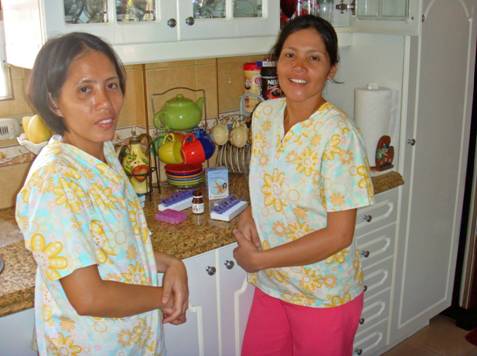 Update for Art Rude Sr.
From Art Rude (71): Bismarck, ND
Thanks again for your concern. I was in Minot yesterday until he came out of surgery, about 5:30 pm. He was resting comfortably when I left, so will look forward to seeing him today. I will be glad to bring greetings to him, thank you to those on the list who already responded, and I will share with you any new knowledge I have as to his condition.
Peace and Power,
Art
Thanks for checking out Art Rude Productions,
webpage address: www.artrude.com
and Art Rude TV at: artrudetv on Utube!
Art, Thank you so much for keeping us informed about your dad. Please give him our regards and let him know we are thinking of him. Gary
From Sharon Peterson Harmsen (63): Bismarck, ND.
Good Morning Gary,
I'm enjoying the comments and pictures from the recent DHS reunion. We were in the middle of moving out of our house (one we lived in for 26 yrs) into a condo. Just imagine how much "stuff" one can accumulate in those many years…………….Yikes. Anyway, we do have a new mailing address of: 555 Brandon Place, # A, Bismarck, 58503. Email address remains the same.
Very, very windy here past few days with lots of tornado, high wind warnings. Some areas of ND rec'd much rain and had flooding issues to deal with. Bismarck just saw 1/2 inch of rain and lots of downed trees and wind damage.
Thanks for all you do. Like many others on the email routings, this becomes my "morning fix".
Sharon
Esther Tangen:
Reply from Connie Zorn Landsverk: Bottineau, ND.
Yes, I worked with Esther Tangen @ St. Andrews hosp. Esther was a patient of mine when I worked as a nurse for home health. She was a good friend of mine. I visited her a lot when she lived @ Oak Manor. I think John is about my age. I was born in 51. Connie
Connie, how are you doing? We know it's tough loosing Roger. He is no longer suffering. He was a good guy and you've got all the memories. We visited him at the funeral home, however we were unable to make it to his funeral. He looked so nice. We are thinking about you. Keep in touch. Gary
Jim Olson (Teacher):
Reply from Bob Lykins (Teacher): Hutto, TX
I believe you are correct, Gary. About Mr. Olson replacing me. I still intend to meet this fall with the Hutto HS Student Council to see what we can can do to help the people of your barrio to survive. In addition, I have just completed a course through the Hutto Academy on local government in which Hutto was used as the case study. Very interesting. As a result, I have volunteered for a couple of commissions and I will be working with the group that handles Hutto's sponsorship of a helicopter detachment at Fort Hood. Between working, volunteer work, and traveling, I manage to keep myself pretty busy. My hat is off to you and all of the great work you are doing to help your community.. So much to do with such limited resources. Thanks for the photos. It is nice to see so many familer smiling faces. I wish I could have been there. Best to all.
Bob Lykins
From Shirley LaRocque Wendt (59): Tukwila, WA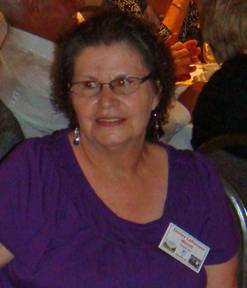 Sounds like you had good time in good old Dunseith. I will be going back there, leaving here on Monday the 21st on the train , will be going to Sioux Falls the 23rd to pick up Lana, will be coming back on Saturday and leaving back for Seattle until the 5th of July.
Shirley, it's too bad the reunion and your trip didn't coincide. We would have loved to have seen you. We saw Ginger though and enjoyed our time with her. Ginger keeps hiding Toni or should I say Toni is a bit shy, however, I did have the opportunity to meet him when we had dinner with the group in Rolette. He's a really nice guy and for you gals, pretty handsome too. Gary
Posted on our Dunseith Alumni Website
From: K. Jacqueline (Flynn) Richard Phone: (H) E-mail: Message: Hi Gary, I received your phone message. Yes, I changed my email. It is now as listed above. Thanks for contacting me.
Richard
K., Thank you so much for this reply. We saw your mother, Minnie, at the reunion and numerous times other places with our trip back. The last place we saw her was at the drive-in at the lake when we stopped there for a bite to eat. She drove up in her big SUV for a snack too. She looked great! I think she is ready for the next cruise too. I have updated my records with your most current info listed above. Gary
Wedding of Doris Peterson Williams (53):
Posted by Neola Kofoid Garbe: Minot & Bottineau, ND.
Congratulations Doris and Harvey.
Folks, being a sister to Vida Hiatt & Jack, Bill & Duane Peterson, Doris is related to a lot of you folks.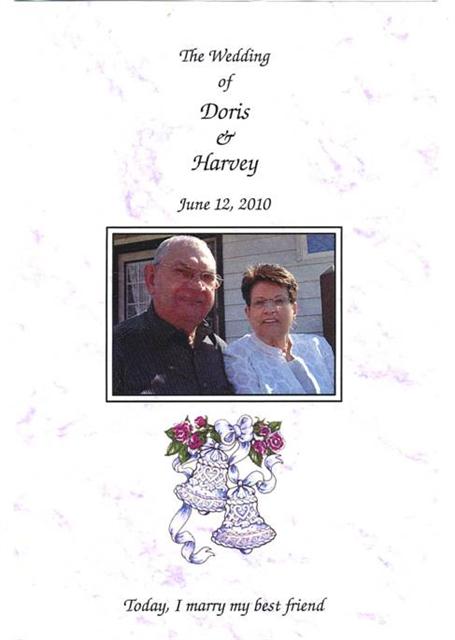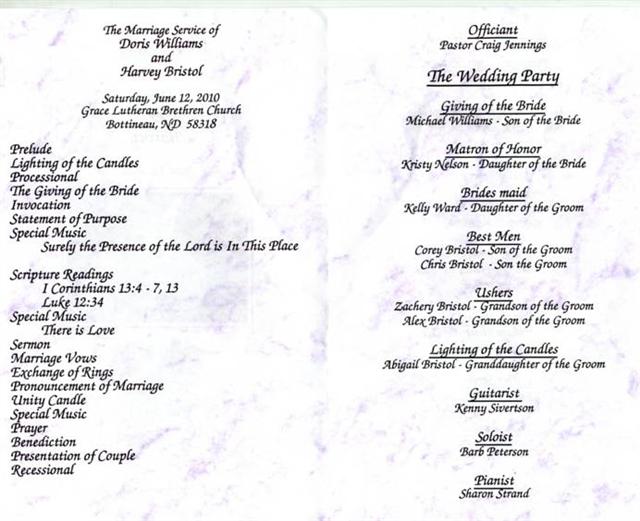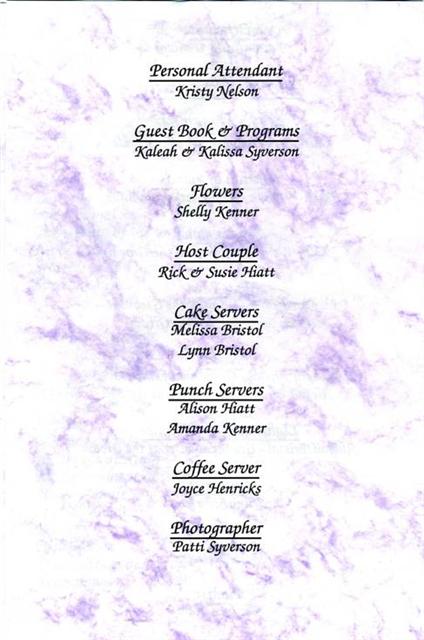 Ah-Gwan-Ching, Minn TB sanatorium:
Letters attached from Brenda Hoffman (68): Greenville, SC
I received this email from Fay today. I sent her Mom and Dad's anniversary pictures only to discover that her grandfather also had TB. Both Fay and her husband Bob are from Minnesota. Thought the letters (see attached. Note can not be attached to Website. I can send as email attachement. Gary) were so poignant – obviously her grandfather could barely write and yet so much of what he talked about brought back memories of the San – the tunnels, the overcrowding, the boredom, the fear.
———- Forwarded message ———- From: fay
Date: Fri, Jun 18, 2010 at 3:46 PM Subject: A bit of TB History To: Brenda Hoffman
Since you like history and we share another interest in TB, I thought you might like to read the letters my grandfather Carl wrote to my grandmother Rosetta and some other people, like my father Harold, while he was at Ah-Gwan-Ching, Minn TB sanatorium in the late 1923 and 1924. He died Feb. 6, 1924 leaving behind a wife and 8 children, the oldest of which, my dad Harold, was 13. He was 51. Get your box of Kleenex out.
Brenda, I know you didn't expect this to be posted, but I think this may be of interest to a few of our folks. Gary