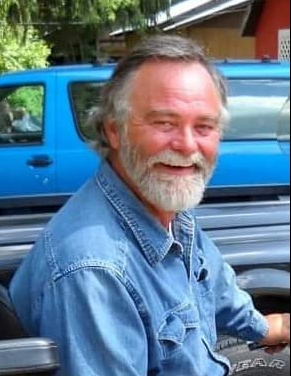 ARTHUR'S OBITUARY
Art Rude Jr. age 69 of Dunseith, passed away on Saturday, April 9, 2022 at a Minot hospital.
Arthur Odin Rude was born in Rolla to Arthur R. Rude and Bertha (lngulsrud) Rude on March 31, 1953. He grew up on the family farm in the Turtle Mountains up the Willow Lake Road from Dunseith. He went to Elementary and High School in Dunseith and later to Minot State University where he graduated in 1975. Later he returned to Minot State to earn his master's degree in Mathematics.
Art was very versatile and multitalented. He taught science at Bottineau High School and algebra and physics at Belcourt, Dunseith and Fort Yates. He was an Associate Professor at Bismarck State College and helped many students both during school hours and on his own time. He also was owner of a stereo shop, Safety Manager at both Conoco Phillips and Stellar Fief d Services, wrote two books and produced the social media post "Coffee with Art".
He loved his family, his family farm, going on adventures, Metigoshe Ministries, and music. Gifted with a beautiful voice, he loved to write and perform his original songs. He won a trip to Nashville for "Howdy Mr. Reagan" and continued writing music throughout his life.
Art is survived by his family: Grace (Bush) Rude, children Benjamin, Brandon, Hannah and Nicole and 9 grandchildren.
He was preceded in death by his mother and father.
A celebration of life will be held at Peace Lutheran Church in Dunseith on Saturday, April 15th, at 10 a.m.
To send a flower arrangement or to plant trees in memory of Arthur Rude, please click here to visit our Sympathy Store.
Art Rude Eulogies and condolences,
Message from LeaRae Parrill Espe ('67): espe@utma.com  Bottineau, ND    
The whole community is shocked about Art Rude.
His service is Saturday at Peace Lutheran in Dunseith at 10 AM.
Message from Bob Lykins (Teacher): rlykins4066@yahoo.com Hutto, TX
What a shock!  Down through the years Art and I communicated via Facebook.  In so many ways he contributed to the culture of Dunseith.  He will be deeply missed.  My condolences to the family.
Message from Lynn Otto Halvorson (75): lottorn@yahoo.com Boonton, NJ
My condolences to his family, friends and neighbors, so very sad!
Lynn Halvorson Otto
Message from Diane Larson Sjol ('70): nrsnice@gmail.com Minot, ND
Yes, it is so sad. He made us all smile with his wit, his humor, his songs and the genuine care he showed to others. RIP Art.
Message from Allen Richard ('70): allenjr76nd@gmail.com Grand Rapids, MI
Very sad and very sudden.  We were facebooking about what was happening with The Kelvin Clinic about a week ago.  We were/are both political junkies.
Gary, I think you came to DHS as a freshman–Art senior was my 8th grade teacher.  He and Dad were friends.  I met him when I was about 4 yrs old at the post office.  We became immediate friends and stayed that way until he passed,  Art JR inherited his dad's ability to make and keep friends.  I could always count on him for a straigh unfiltered answer.
Art worked for the legislature during one of my terms.  He was always up for a spirited political discussion.  I always came away from one of those discussions knowing more than i did when it started.
I believe he taught math to my 3 older kids.  They were all well prepped for college.
I know he will always be educating someone——————————————-