Happy Birthday Allen Richard (65):
I had another birthday announcement come across my computer screen telling me Allen Richard (65) has a birthday tomorrow, January 26. Happy Birthday Allen. Coming from the class of 65, I think you've got about 6 months in age on me. I'll be 62 in July. We can start collecting SS. Being a retired Federal Employee, My SS will be reduced to almost nothing, but that's OK. Gary
Allen Richard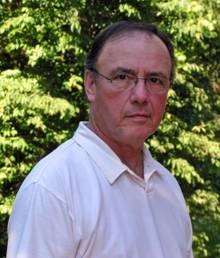 Request from Jeff Evans (73):
Could you please add my brother Jon (85) to your mailing list? I'm afraid he's feeling a little left out when Mom or my other siblings refer to a story from the blog. His e-mail is: Thanks.
I really enjoy this service that you provide for all of us. I save them and then go over them with Mom when I visit. Thank you, Jeff Evans (73)
Jeff, It's for sure not a problem adding Jon to our distribution. With your mother being a Hagen and your dad an Evans, you guys come from good stock. When I talked to your mother, Joyce, she told me you take your computer over to her house and share these daily's with her. She really appreciates you doing that too. Gary
From Lloyd Awalt (44):
1948-1949 was the year of the "Big Snow" in North Dakota. I'd like to hear memories from those of us that remember then or remember hearing stories told by others about that time.
When the snow started coming it didn't know when to stop. It covered the fence posts, drifted up to the rooftops of the buildings and in the case of Billy Lawrence's Blacksmith Shop it covered the shop enough to make it possible for my sister Eleanor and I to walk all the way over it. We could walk up the snowdrifts to the lower part of Hosmer's Store, take a hop and we were on the store where we could walk to the Main Street side and look down on Main Street. The snow was packed so tightly across the streets that no one could drive anywhere. The city was not equipped to handle removing all the snow and so the National Guard was called in. There were four ways out of Dunseith but you could only travel about 5 miles North before snowdrifts stopped you. The Guard would go out to the area farms use a dozer to get to the hay stacks, throw a log chain around the haystacks and pull the haystacks up to the barn so the farmers could get hay to their animals. The Guard stayed through the months of February and March.
I wonder if everyone remembers the "4th of July Fireworks" held every year. It was held on the top of the gravel pit on the north east side of town. Everyone drove into out pasture and parked so they could see the display. The reason it was held at the gravel pit was so that the patients from the San Haven would be able to watch. (We had to make sure the cows were all into the barn as we left the gates open so people could just drive right into the pasture.)
As a young man I had a black pony named "Star". I could do anything with Star. I would put my little sister Bonnie on Star's back and she would walk all around the yard, no problem. ( Bonnie was 3-4-and 5 at the time) But Star would not let anyone else ride her if she could see me. One day my Dad rode Star out to bring in the cows for milking. When they were coming back Star looked up and saw me feeding the pigs, She bucked Dad off and took off to come to me. I could hear Dad Beller as he hit the ground and expected to catch heck when he got back to the barn. That didn't happen, instead Dad just shook his head and walked past me to prepare to milk the cows.
When I first returned from the war I went to work for Edgar and Rita Anderson at the Gamble Store, (at that time 1947, it was located on the corner where the AC Bar is,.) It burned down and they moved over to Myres Clothing Store spot in mid main street. Iver Lo rebuilt the building and it became a gas station with the creamery in the back and a Tastee Freeze ice cream parlor along side. I worked for the creamery for two year before moving to South Grove Minnesota. Later on Iver Lo sold the station to Jack Flynn and Joe Evans and they turned it into the Ameri-Canadian Bar.
The elevator in Dunseith burned down two different times. In 1942 (about) it burned and was so hot you could feel the heat all the way to our home. The elevator was full of grain so burned a long time. In 1954 another of the elevators in Dunseith burned, Dunseith had a newer fire truck they were better equipped to fight the fire.
Reply from Bill Pritchard (Bottineau):
Bill is the son of Corbin (Deceased) & Doris Smith Pritchard. Beverly & Lois are Doris' sisters. The Pritchard's owned Pritchard's shoe store in Bottineau for many years.
These two pictures are definitely of Beverly, or Patsy as we called her. Beverly died several years ago from cancer. I asked my mother about the other picture last night. I had printed it out to show her. After the picture is printed, the word Lois in the upper corner is easier to read. So the picture is definetly Lois. I'm going to send the picture to some of her family. They will really get a kick out of it. Lois has a huge family and they are all in the Shreveport, LA and Dallas, TX area.
Bill
Lois Smith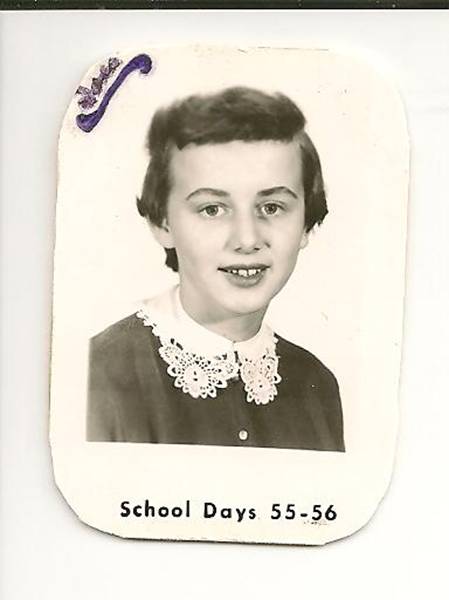 Beverly Smith in 5th grade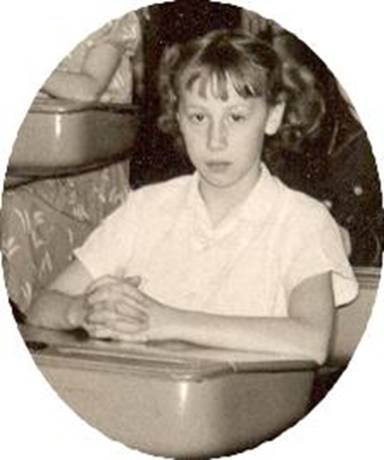 Beverly Smith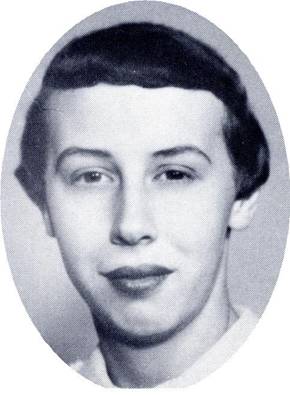 Article posted by Neola Kofoid Garbe:
Charlene is married to Michael DuBois, Wade's brother. Wade & Michael are nephews of Dennis DuBois (63).
Charelen DuBois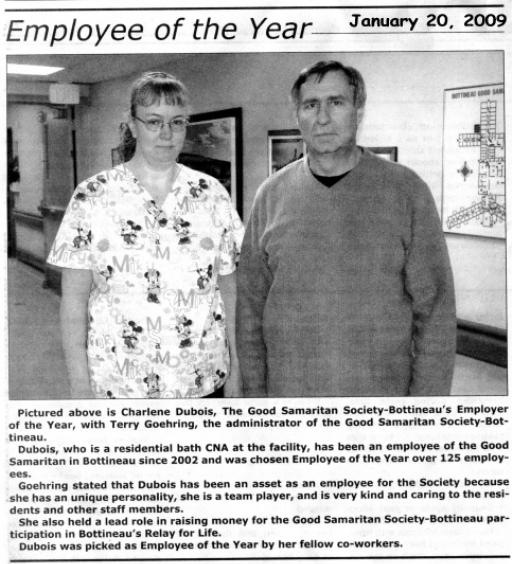 Dunseith News posted by Neola Kofoid Garbe: