Reply to Allen Richard (65) from Kay Hosmer (77):
Happy Birthday to one of my favorite teachers, Mr. Richard – from Kay Hosmer (77)
Allen Richard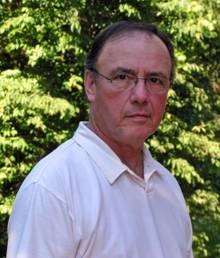 Pam Wenstad Lane's (78) reply to Gary:
Thank You Gary, I want to let you know how much I love this site. I know you hear this all the time but Thank You for all of the time and work you do to bring people together. I'll be moving back home next summer, so this makes it awesome, even though I don't know most people. I am getting messages from relatives that I didn't even know I had.
Pam, I decided to post this message, even though it was a personal reply to me. I think folks will be interested in hearing of the connections you've made and that you will be moving back to ND. Gary
Email address change for Marge Landsverk Fish (57):
I have been without a computer for 3 weeks and now have a new one.
My new e-mail address is:
I have been missing your e-mails and will have to get back on track now.
The weather in Horicon Wi. today was in the 40's, just beautiful for Feb. I took my dog for a nice long walk, she gives me a reason.
Thanks for all your work on the e-mails.
Reply from Lloyd Awalt (44):
Good Morning Gary: Questions for Sharren and answers to some of her questions in message #361.
Sharren Gottbreth Shen (59) Yes,Sharren their was a Dunseith Livestock Exchange it was a long narrow building sandwiched between the Peace Garden Cafe and Ray Wilson's Law Office. Yes, it had pictures of dogs playing cards and it was a place where the guys played cards. This group of men celebrated their birthdays together playing cards and having a dinner, these celebrations were held at the depot. Later on the Livestock Exchange became Marie's Beauty Shop.
The "Smokers" poker card games were big poker games where men from all over came to gamble.
The money raised from holding these games was used by the city to purchase the new fire engine. It was used for other big ticket items needed by the City. These games were held in the basement of the Dunseith City Hall.(I remember there was a disagreement about whether or not it was legal or morally right to hold these games and one of the pastors of the community had them raided.) Hopefully someone can give us more input about this.
The pictures you sent I think were labeled wrong. #2 is a picture of Dale Gottbreth. #3 is also Dale, I do remember when Dale rolled the livestock truck. In 1942 Dale Gottbreth built a warehouse across from our home in Dunseith. The warehouse was used to manufacture Water Pumps and Whet Stones used for sharpening knives etc. This building was later moved out to where Dales is now and is part of the original cafe.
Hertha Egbert Photo posted by Neola Kofoid Garbe:
I'm not sure if Hertha is a Dunseith or Kramer Egbert. I just happened to see this picture last night.
Neola, The Dunseith and Kramer Egbert's are all the same family. According to the dunseith book, Jim Egbert, Adrian's brother, married Hertha Torno from Kramer. They had two children, Vernon & David. Gary

 

Hertha Torno Egbert

1909-1996
| | | | | | | | | | | | | | | | | | | | | | | | | | | | | | | | | |
| --- | --- | --- | --- | --- | --- | --- | --- | --- | --- | --- | --- | --- | --- | --- | --- | --- | --- | --- | --- | --- | --- | --- | --- | --- | --- | --- | --- | --- | --- | --- | --- | --- |
| Hertha EGBERT |   |   |   | Birth Date: | 4 May 1909 |   |   | Death Date: | 2 Dec 1996 |   |   | Social Security Number: | 501-66-5690 |   |   | State or Territory Where Number Was Issued: | North Dakota |   |   | Death Residence Localities |   |   | ZIP Code: | 58318 |   |   | Localities: | Bottineau, Bottineau, North Dakota |   | Lake Metigoshe, Bottineau, North Dakota |   | Metigoshe, Bottineau, North Dakota |