No Blog yesterday
For the record, I did not get a blog posted yesterday. I was tied up with electrical installations of our new garage. Our workers needed the guidance of their master electrician (me) for the installation of the main power source and the electrical runs. We got it all done yesterday too, ready for plaster.
Reply to Bob Stokes' Birthday posting
From Donna Skoog: Eastern Washington State
Thank you for bringing up the memory of your father. I met him several years ago and found him to be a funny, charming,  and intelligent man all rolled into one fine gentleman.  I fell in love with him almost instantly.  I smile when I think of him.
Thank you for keeping us in the loop.
Donna Skoog (Allen Skoog's wife)
Folks, Donna is married to Allen Skoog, Dad's Great Nephew.

 

Donna, Thank you so much for this reply and kind words about my father. I remember well when Allen was born too. Bobby and Marylou were living on the Roger Bond farm north of Bottineau, in1963, on the Lake Road, when he was born. I know many of our readers know where that farm is located.

 
Happy Birthday Ron Longie (DHS '65): Yakima, WA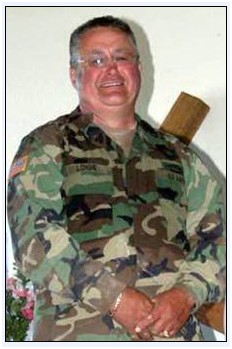 Happy Birthday Richard Slyter (DHS '67) Dunseith, ND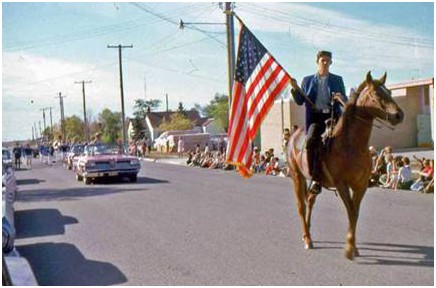 Happy Birthday Corliss Allard Habets (DHS '66) Kevin, MT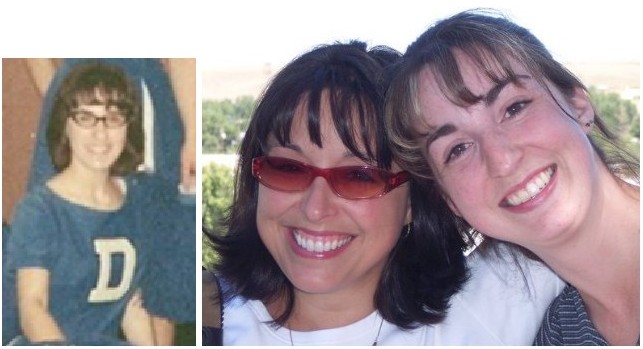 Elwood and Eleanore Fauske's 70th Anniversary pictures with a few others
Snagged from Arlinda's (Lindy's) FB.
Thank you Lindy for posting these wonderful pictures. For me they bring back great memories.  I have posted them to my FB sight as well.
As I have said before, One of these days Stubby and Elwood will join the senior ranks. Viewing these photo's, it looks as if they have a long way to go to get to that point in life. Life has been good to them, partly I think, because of all the good they have done for others. They lead a good example for all the rest of us to follow.
Happy 70th Anniversary Stubby and Elwood.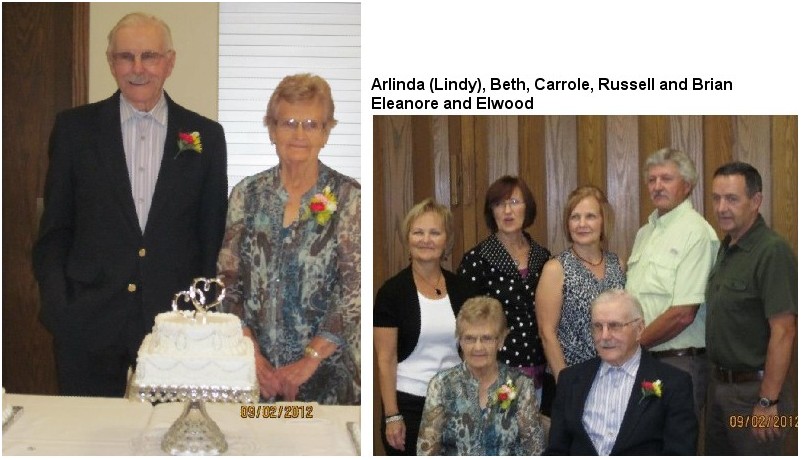 My stab at who is who. Please correct me if I am wrong. Some of you I do not know.
I recognize those trees in the back ground as being in Harry Hiatt's yard. Gary
Back: Florence Hiatt Dahl, Dorothy Hiatt Swanson, Elwood Fauske, LaVerne Rude,  ????, & Beth Fauske Duncan
Middle Right: Ruth Fauske Clark, Lydia Fauske LaCroix and Eleanore Hiatt Fauske
Kneeling: ????, ????, ????, Arlinda (Lindy) Fauske Van Eynde, ????, Carrole Fauske Rude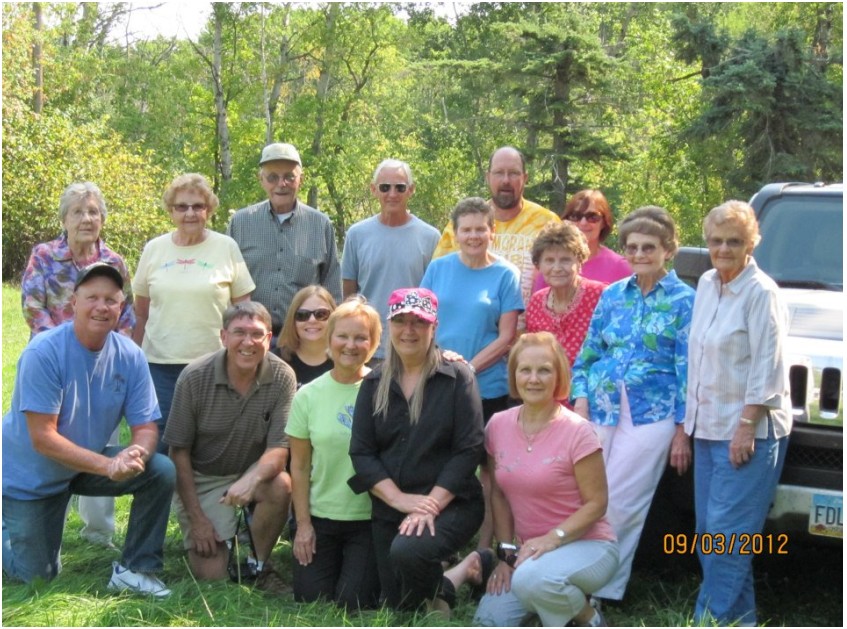 Harry was a brother to Johnny and Will J. Hiatt. He was their youngest brother and never married. He died of a heart attack in about 1954. Following his death, Stanley and Alex Gilje and Carl Myhre from Rolette purchased his farm. Until this day they have used it as a recreational farm. Alex and Stanley have passed on, but the Myhre's still own it. They have preserved Harry's cabin, authentic to the way it was when Harry was living. In my growing up days, Harry's cabin was the gathering point for a large group of deer hunters, normally 40 to 50 folks or so. Howard Hiatt was the sharp shooter of the group. He normally always got his deer on the first day. Then he'd help some of the others fill their tags.
In my growing up days, Alex, Stanley and Carl parked their Jeep in our yard. On their weekly visits to the farm, they'd park their car in our yard and take their jeep. They always had a bunch of candy and goodies that they'd give us kids too.
Florence Dahl, I see you in these pictures too. I'll bet your Uncle Harry's log cabin brings back many memories.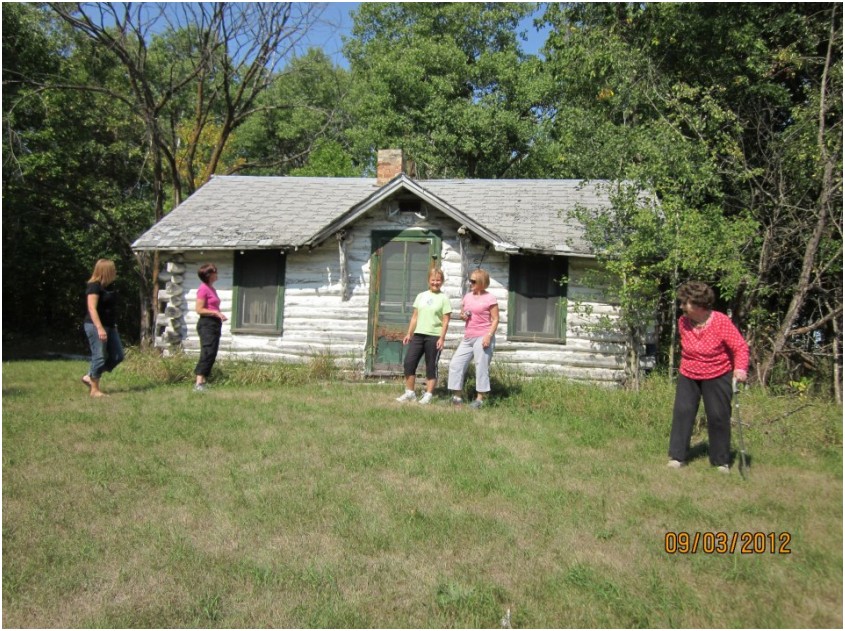 Posted by Glen Williams ('52):   Missoula, MT
Being 'over the hill' is much better than being under it!