LaVerne and Carrole Rude:
Seeing the initials in your email address below, the lights came on.  I believe I remember you middle names.
I'll bet I am not the only one that remembers that either. I am 100% sure about Dale and 85% sure about Jean.
                    Happy Birthday LaVerne Rude:  Vancouver, WA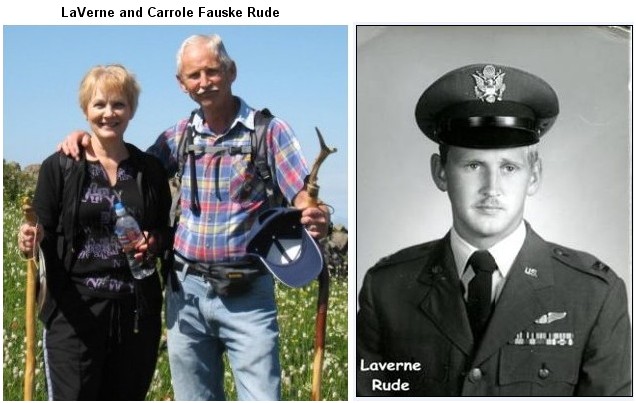 Reply from Florence Hiatt Dahl ('50):  Anchorage, AK
Gary,  I'm sending pictures of my family on your blog to my son , who is pilot for some prvate jet owners in Oman..  He assures me they are safe.  The people are friendly and have  work ethics.   And they prefer America or candian pilots.   By the way, I just spent 6 days in North Dakota and made the error of bragging that we don't have winds in Anchorage- like N.D.    The night we flew back  to Alaska, we had gusts of   up to 100 miles an hour.   We flew on to Faibanks- where we sat for over 2 hours.   Won't brag again…….
 

DuWayne Lange ('57) (Picture posted yesterday) is very much related to your son. With you and Charlotte Hiatt Lange Being sisters that would make your son a first cousin to DuWayne. That was a great picture of DuWayne too. It has been 50 plus years since I have seen DuWayne.

 

I have posted another one of your Nephews below too.  Another great picture of Brian and Deb Fauske. Brian doesn't look a day over 40 either, but we all know that the most of the class of 70 folks reached their 60 year milestone this year too. It must be that Fauske/Hiatt blood line.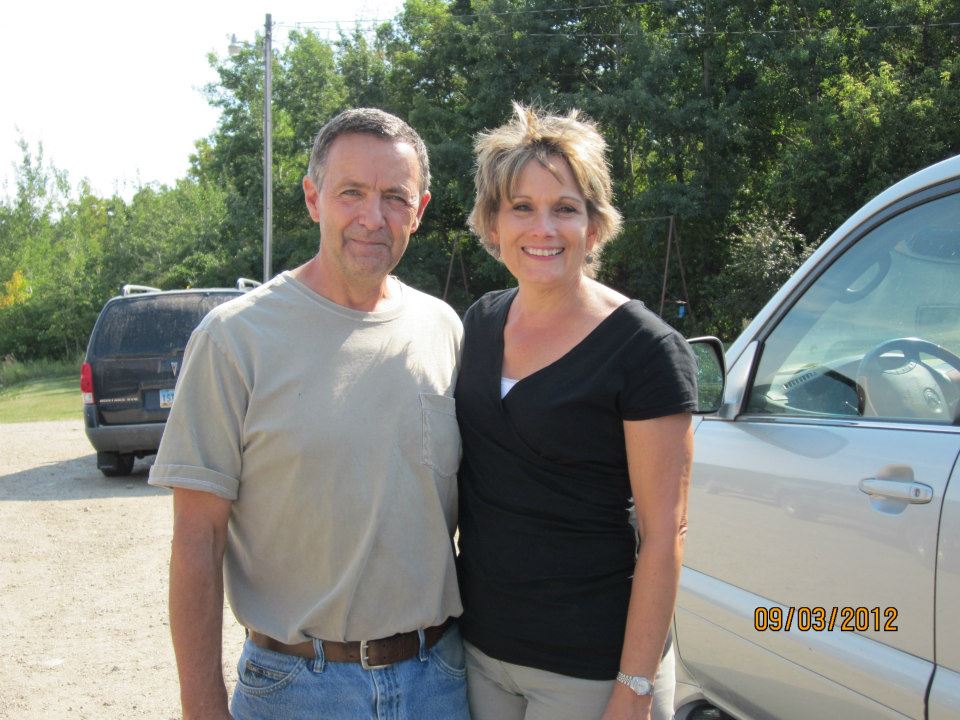 Turtle Mountain Scenic Picture
Posted By Mel Kuhn ('70): St. John, ND
A couple years ago Kenny Nerpal posted a picture of this old barn up on Hwy 43. I can't seem to find the original picture. It's located at the old Sonny Berginski farm. The last few winters have not been good to it. It's starting to show its age-kind of like that Larry Hackman. Am I catching up yet Larry-I think I'm still a few behind you and Dick. Winter's coming on and there'll be more time for telling of tall tales and for the stretching of a few truths.
 

I have also reposted Kenny's picture that he posted with message 904 on 9/3/2010. Comparing the two pictures, you can sure tell that it has been a dry year, this year, in the Turtle mountains. Thank you so much for posting.

 

 
Posted by Kenny Nerpel with message  904 on 9/3/2010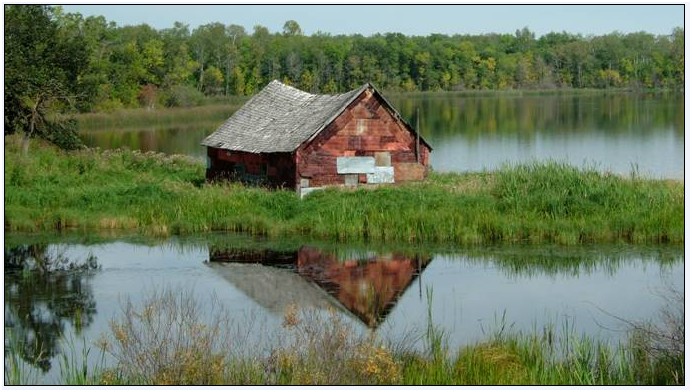 Walter and Julia Johnson Hiatt descendants
Picture posted by Jacqueline Hiatt (79):  
I noticed this picture, also posted with message 904 on 9/3/2010, when I was searching for Kenny Nerpel's scenic barn picture above.  With a few added folks and added dialog too, since this picture was last posted, I feel it is due for another posting.
Thank you Jacqueline for sharing this wonderful photo.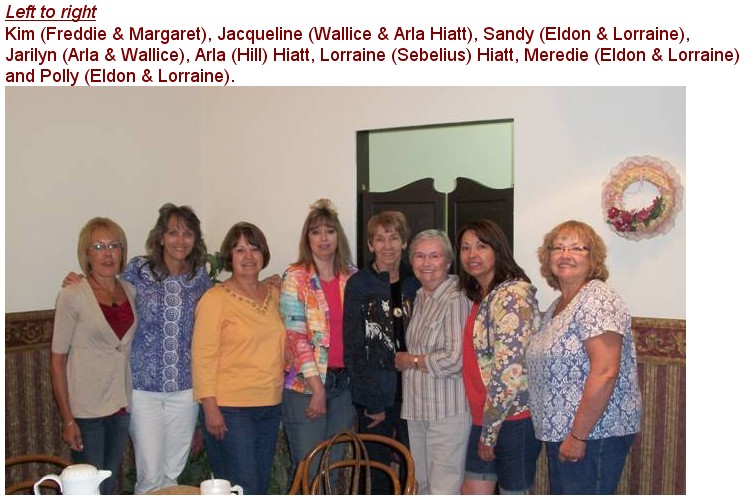 Posted by Wally Garbe (Neola's husband)
A woman had just returned to her home from an evening of church
services, when she was startled by an intruder.
She caught the man in the act of robbing her home of its valuables and
yelled: 'Stop! Acts 2:38!' (Repent and be Baptized, in the name of
Jesus Christ, so that your sins may be forgiven.)
The burglar stopped in  his tracks. The woman calmly called the police
and explained what she had done.
As the officer cuffed the man to take him in, he asked the burglar:
'Why did you just stand there? All the old lady did was yell a
'Scripture?' replied the burglar. 'She said she had an Ax and Two 38s!'
Send this to someone who needs a laugh today and remember. Knowing
scripture can save your life – in more ways than one!