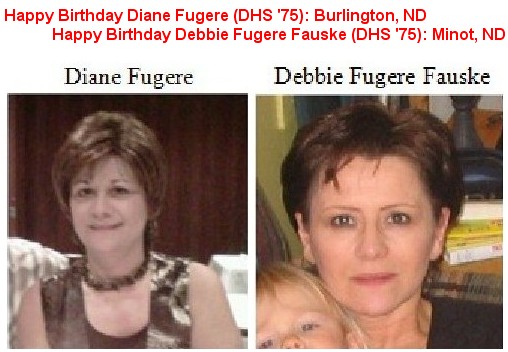 Reply from Larry Millang ('66):  Bottineau, ND
GLAD DON HAD A SUCCESSFUL SURGERY.  HOPE YOUR RECOVERY IS FAST AND YOU WILL FEEL BETTER SOON–LARRY MILLANG
Update from Pam Wenstad Pipitone ('78):  Dunseith, ND
Hi Gary,
         Its me again.  They took Donnie off the respirator last nite and he started talking right away. Probably to tell them to put it where the sun don't shine.L.O.L. He did'nt like that thing down his throat. They also took all the tubes and whatever off and had him up and walking. Still in I.C.U. Be there untill he goes home in acouple of days if things keep inproving. Again thank you all for your prayers(finally got it right) and thoughts.
                                    Pam
Thank you Pam for keeping us update. I am so glad to hear that Donnie is recovering well. Because of our close ages, Donnie and Arlan are the two siblings from your family that I remember the best. You gals were a little younger, but I do remember you guys too, with our many visits to your house. I remember sitting in your living room, numerous times, watching Gun Smoke, Sea Hunt and Combat. They were pretty popular TV shows back in those days.  Gary
We got our Absentee ballets the other day via Email. We have voted and the ballets are in the mail.
When we registered for overseas Absentee ballets, we were informed that for voting purposes our last residence in the USA would be our Home of Record for voting.   They did drop us from the Jury selection pool though. Not sure if they would pay the mileage from the Philippines to Bremerton if we did get selected. LOL.
Posted by Vickie Bergan-Dietz ('82):   Princeton, MN