Happy Birthday Dave Wurgler  (DHS '64):  Rugby, ND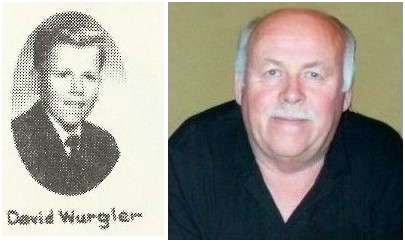 From Kay Hosmer ('77):  Crown Point, Ind
 Thanks to the entire community for all the support during my mom's (Jess) illness and recent passing.  Mom was forever making reference to people as "one of my fifth grade students".  She so enjoyed those classes of fifth graders & spoke with pride of all their grown-up accomplishments over the years.  Thank you to everyone.
 

Yes, your mother's former students remember her well. Having not attended grade school in Dunseith, I never had your mother for a teacher, however,  the vibes I have gotten is that she was very well liked and respected.  That was very evident at our class of 65 reunion in 2007 too.  Putting our class list together, our class mates made a special effort to located your mother too, at their  winter home in NV.

 
From Marlys Hiatt ('71):  Dunseith, ND
Dale – I sure enjoyed seeing that picture of your home.  Of course the
only one I remember is the last home.  I don't remember not having
electricity but the first home I remember living in started out as a log
cabin which ended up with 3 additions before I remember it.  I do remember
the running water in the spring.
I work part time at the local walmart.  One day I commented on all the
bottled water/drinks we haul now days.  Then I remembered and commented
that I guess I hauled a lot of water when I was young too but it was from
the well to the house.
I often think about those of us who remember living in a time young people
can't even imagine and I think we are pretty special.  We are a treasure
that won't last forever.
Marlys Hiatt.
From Larry Hackman ('66):  Bismarck, ND
I bet this photo makes you homesick.
There was plenty of snow falling,
during the playoff game in Hazen, ND last weekend 10-27-12.
We were lucky here in Bismarck, we just had flurries.
If Hazen wins two more games they will be state champs.
They play Stanley-Park River next, last years state champs.
We are keeping our fingers crossed.
 

I do miss the snow a tab bit, but it doesn't make me home sick. When we experienced a little snow and freezing cold (30F) this past Feb/Mar in Bremerton, WA, it reinforces my appreciation for the tropical climates here in the Philippines.

 

Several days ago when I was chatting with Art Hagen on FB, Rose was posting snow pictures from Bottineau. Art said they will be going to Bismarck this Sunday. On Monday they will be flying to Seattle. On Thursday they will be leaving for Cebu, Philippines. Today, Wednesday, is our bowling day here too. Next Wednesday Art and Rose will among the bowlers too. We are all looking forward to seeing them. So many folks have been asking about them.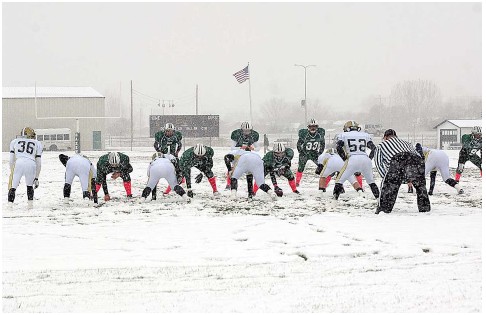 Ever since I was a child, I've always had a fear of someone under my bed at night. So I went to a psychiatrist and told him. . . 'I've got problems. Every time I go to bed, I think there's somebody under it. I'm scared. I think I'm going crazy.'
'Just put yourself in my hands for one year,' said the psychiatrist. 'Come talk to me twice a week and we should be able to get rid of those fears..'
'$140 per visit,' replied the expert.
'I'll sleep on it,' I said.
Six months later, he met me on the street. 'Why didn't you ever come to see me about those fears you were having?' he asked.
'Well, a hundred and forty bucks a visit twice a week for a year is an awful lot of money!
A bartender cured me for $20. I was so happy to have saved all that money that I went and bought myself a new car!'
'Is that so?' With a bit of an attitude he said, 'and how, may I ask, did a bartender cure you?'
'He told me to cut the legs off the bed! Ain't nobody under there now!'
FORGET THOSE LEARNED DOCTORS.
GO HAVE A DRINK & TALK TO YOUR BARTENDER.