From Lynn Halvorson Otto ('75):  Boonton, NJ

 

Listening to the evening news this morning here in Cebu, reports are that parts of NJ were the hardest hit with this storm. You are so lucky. I am so glad for you.

 
Pictures from the archives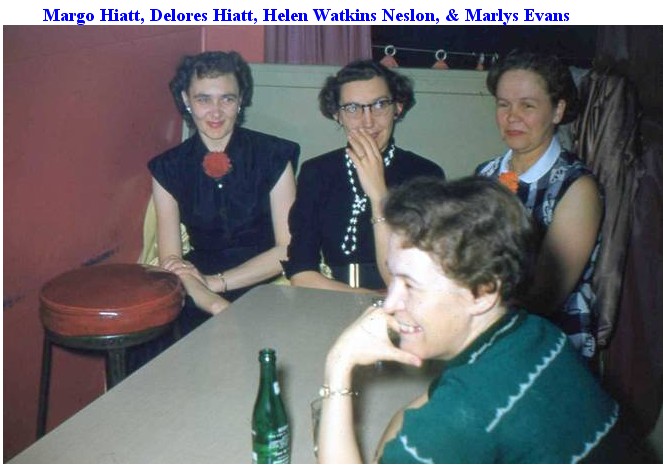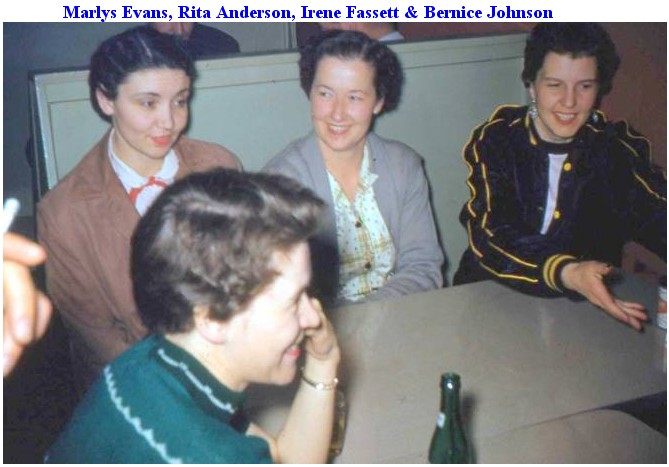 1992 – Ackworth Alumni Picnic/gathering.
Note: Elwood Fauske and I are the only current living in this photo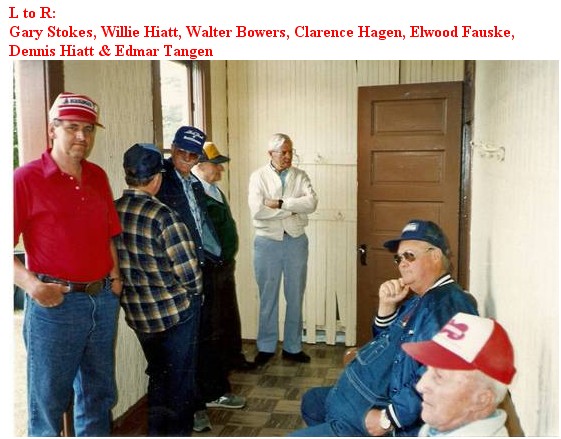 Larry Hackman's Granddaughters
Picture posted by Larry Hackman ('66):  Bismarck, ND
May 9, 2006 – Dunseith News
Posted by Neola Kofoid Garbe: Bottineau & Minot, ND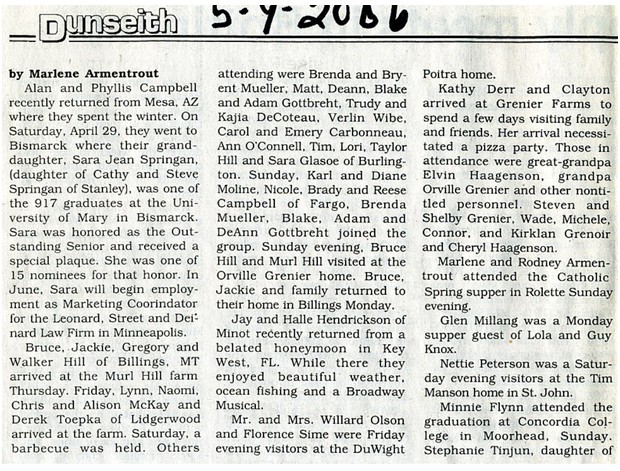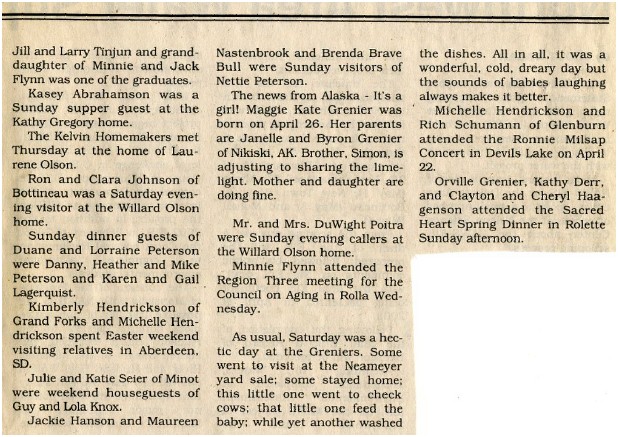 All Saints Day (11/1) and All Souls day (11/2) in the Philippines
All Saints Day and All Souls day are two major holidays here in the Philippines. All businesses are at a major shut down.  Folks flock to the cemeteries to visit and pay respect to their lost loved ones. They set up tent covers over the graves of their lost loved ones and spend the majority of the day in the cemetery. Some even spend the night. Some even have catered food delivered.
We had tent covers set up yesterday over the grave of Bernadette's Father and her brother. At this moment, food is being prepared to take to the cemetery. This after noon we will be hiring a Jeepney to take tables, chairs and the food to the cemetery. At about 4:00 PM I will be taking Bernadette and her two sisters to the Cemetery of their father and brother located about 5 miles north of our house. I will stay only several hours. During that time I will get my exercise walking the many roads of the half mile square cemetery. At about 9:00 Bernadette and her sisters will take a Taxi from their Dad/Brothers cemetery to their grandfathers cemetery located about 20 miles south. There they will meet up with other relative that they will party with until the wee hours of the morning.