Happy Birthday Warren Anderson (DHS 1965): Rolette, ND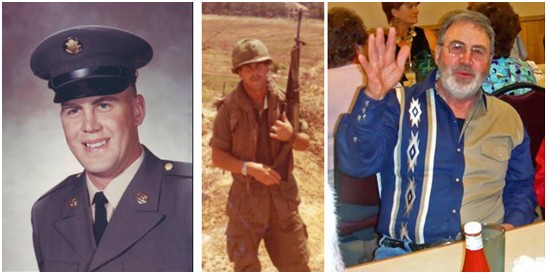 Happy Birthday Diane Larson Sjol (DHS 1970): Lake Metigoshe, ND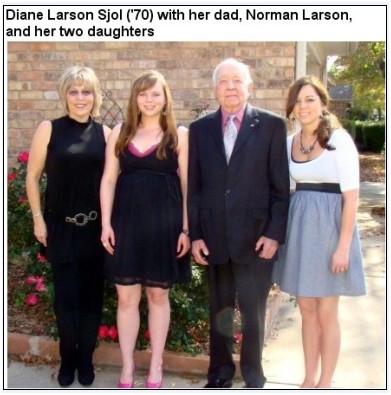 Happy Birthday Don Lamoureux (DHS 1975): Bethel, MN
Request from Ivy Eller Robert ('74):  Belcourt, ND
   Hope you had a wonderful Christmas! Will you please add Carol Robert Braun to your email list? She would like very much to receive your daily Dunseith Blog. She lived in the Dunseith area for a good many years & moved to Osceola, Wisconsin a few years back. Her email address is:
cheezeheads@
Thanks,
 

It is my pleasure to add Carol to our distribution.

 
Reply from Dennis Dubois ('63): Minneapolis, MN
Merry Christmas, Gary and Bernadette. Hope this finds you folks in good cheer. I'm sure you folks did your share to bring a little happiness into the lives of others. Isn't that what Christmas is all about? We've had a great Christmas here ourselves. So many people to do for that it is easy to have a great time. That's what being from Dunseith is all about helping other less fortunate. My health hasn't been the best this year, but I'm so fortunate in so many ways that I hardly notice my health set backs. Thanks, Gary, for doing this blog. I don't know if you realize what a great year around gift this is for so many of us. Maybe everyone doesn't treasure memories as much as i do, but this blog is the most wonderful gift you could do for me, a gift every day, thank you so much. I hope Bernadette is feeling better, I see with her set backs she is still doing for others. I know that is very therapeutic for her. I wish you two the best of all in the new year. 
Thanks Dennis for the nice compliments.

 

Bernadette was dragging last night towards the end of the day. She was playing Mahjong with her half sisters. After about an hour she turned in the towel and laid down on the couch. From the couch she requested assistance to walk into the bedroom. She went to bed, had a good nights sleep and has been much better today. At about 7:00 PM this evening she was complaining of dizziness, so she went to bed. Two steps down and one step up and the cycle continues. She was not feeling up to par to go with me bowling today either.

 
Message from Jean Took Berger ('75):  Mandan, ND
Yesterday's Joke of the day
Reply from Lee (Leland) Stickland ('64):  Dickinson, ND
Must say Gary, that YOU are the Guy from Minn that is doin all da verk on the blog, ya just haint tumbled to it yet.  Oh, can Ya move Yer PU from da fron of the dor, ya?  I might have lived alone for 18 years but I sure did laugh out loud when I read this latest joke;  my neighbors are either gone for Christmas eve or sittin round the stove so they hopefully did not hear me snicker.
It is -4, and that is cold for Dickinson which is known as the banana belt of ND  There are 26 – 4 apartment separate units here so the one and only maintenance man is busy as a long-tailed cat in a room full of rocking chairs, trying to keep each apartment warm.  
I have a space heater, you know the kind, with the fan that is automatic.
I bought mine from a catalog store in Guam;    it was on special !!     I am not able to figger out why???     They said it was an over-stock.
Lee
Marie Parrill ('43) with son Clayton ('72), his daughter and Grandson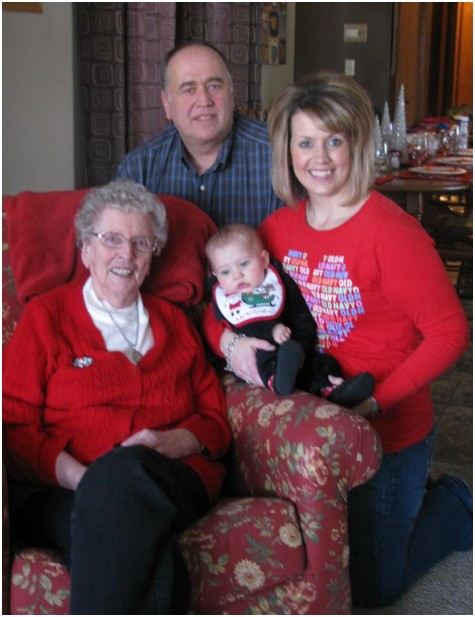 Party at the Stokes' house last Saturday
Folks, this is a little better picture than the one I posted several days ago.
These gals looked so nice in their red Santa outfits. As you can see they are very entertaining. 
There were 21 gals in all with these outfits, so there are 8 missing in this photo.
Joking, they said "Can't you tell, we are the expats" when in reality it is us guys that are the Expats.