With all of the attachments, today's blog file size got a bit large. Sorry about that. To accomodate those with slower connections, I try to keep the file sizes to an absolute minimum.
.
.
            Happy  Birthday  Allen  Houle  (DHS '67):  Minnesota
.
.
Posting from Debbie Fugere Fauske: Minot, ND
Debbie Fugere Fauske
Gary: in June we went to Deadwood for a few days. On Saturday we drove to Newcastle, Wyoming, to see Kim (Schimetz) Zorn. She is in a nursing home. A couple years ago we did the same thing.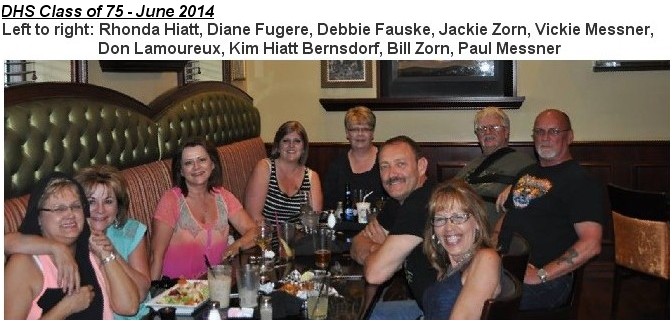 .
.
Stubby and Elwood Fauske Moving sale
Posted by Neola Kofoid Garbe:
 Bottineau & Minot, ND
.
.
Carlyle Nelson & Gail Lee Auction sale:

Please see attachments
Posted by Neola Kofoid Garbe:
 Bottineau & Minot, ND
.
Note: Attachments accidentally got dropped from yesterday's blog
.
Edna Mae (Nelson) Olufson-Smith is in Bottineau visiting her brother, Carlyle Nelson.  I was blessed to spend about 45 very enjoyable minutes visiting with both of them at Carlyle's home (The house that is for sale.)–2 blocks north of my apartment in Bottineau–earlier this evening.  They gave this sale bill to me to scan/send to you and to my lists.  I told EdnaMae I was going to include this message with the sale bill; she said she'll be watching for it in your newsletter.

.
.
Elmer and Joanne Boucher's  Auction sale:

Please see attachments
Posted by Neola Kofoid Garbe:
 Bottineau & Minot, ND
.
.
.
.
==========================================================================
Blog (114) posted on May 27, 2008
.
.
From Pam Fassett Faust (65):
Gary – The only cruise we have been on, several years ago, was a Norwegian cruise, and it was terrific. Miami to Roatan and Belize and Cozumel and Grand Cayman and one or two others. I can't remember the specifics cause I was having too much fun. We will probably choose the Ocean View or Balcony cabin. I absolutely know we WILL NOT get an inside one.
Hugs,
Pam
.
Note: Some folks are claustrophobic or prefer a cabin with a window. Neither Bernadette or I are bothered not having a window.  We have been on several cruises and have had inside cabins.  Another interesting point,  These Filipino Women, including Bernadette, avoid the sun like a plague.  They are not happy with their beautiful tan like skin. They use whitening creams, etc to lighten their complexion.  They do not understand why a lot of the American's go to tanning booths, etc to have their skin look like theirs.  Gary
.
.
I had an inquiry about the 2005  Rolette Centennial book called "Our Field of Dreams" and I thought there might be someone else who is interested in getting one. There are still some available, and they sell for $25 plus postage. It used to be around $4 to mail, but with  the recent postal increase it is probably more. If anyone of the Dunseith alumni is interested,  just let me know. I can see that you get one. They are available locally at Talents and Treasures, a craft store located in the Rolette Mall. The book has over 500 pages of local history. The Rolla book is still available too and I think that is also $25. We loved the Dunseith book and oflen take it out when we are trying to figure who is related to who, or where they lived.