.
.
Happy Birthday Jeanette LaRocque ('74): Dunseith, ND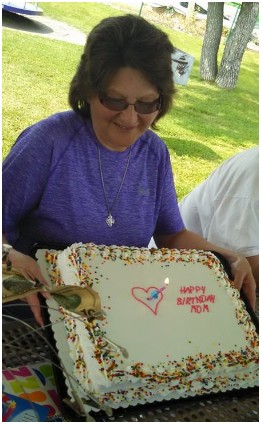 .
.
Posted by Susan Fassett Martin ('65):  Spearfish, SD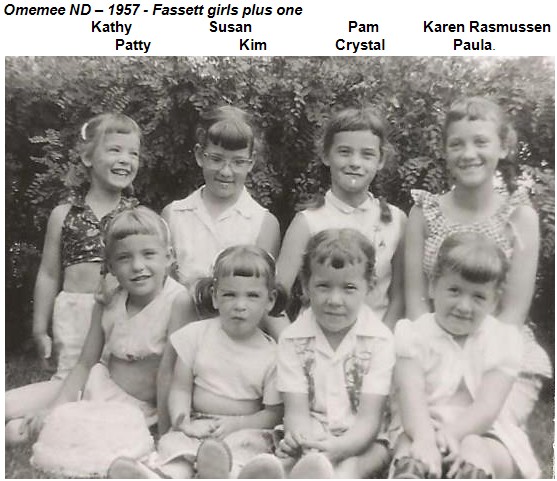 .
.
 Two Ladies Talking in  Heaven 

1st woman:    Hi! Wanda..

2nd woman:   Hi! Sylvia.  How'd you die?

1st woman:    I froze to death.

2nd woman:   How horrible!

1st woman:    It wasn't so bad. After I quit shaking from the cold, I began to get warm & sleepy, and finally died a peaceful death. What about you?

2nd woman:   I died of a massive heart attack. I suspected that my husband was cheating, so I came home early to catch him in the act. But instead, I found
him all by himself in the den watching TV.

1st woman:    So, what happened?

2nd woman:   I was so sure there was another woman  there somewhere that I started running all over the house looking. I ran up into the attic and searched,
and down into the basement.  Then I went through every closet and checked under all the beds.  I kept this up until I had looked everywhere, and finally I
became so exhausted that I just keeled over with a heart attack and died.

1st woman:   Too bad you didn't look in the freezer—we'd both still be alive.


.
.
==========================================================================
Blog (120) posted on June 2, 2008
.
.
I can attest to the pool table that now resides at Nancy's……It's a real beauty. John did a beautiful job restoring it. We played for 2 days on it while we were there a couple weeks ago. John was so patient showing us where to hit to make the shot. Of course I hit all my great shots when nobody was looking!  Also, I checked out the Dunseith website. Really nice. Glad to hear that Debbie Morinville's surgery went so well. Take care Deb and don't overdo! Thanks for all you do Gary!
.
.
Article provide by Neola Kofoid Garbe:
Neola, you have gone way back in your achieves to get this one.  Do you know what year this would have been?  Harvey has been deceased nearly 21 years.  Floyd's wife, Luella, is a sister to Harvey. I recently found out, from Luella,  that my Uncle, Oscar Dahl (deceased – married to my dads sister Anna) was a cousin to the Halvorson's. He visited Harvey and the Halvorson's often.  Thank you Noola, Gary
.
.
Harvey HALVORSON

Birth Date:
8 Apr 1929
Death Date:
7 Oct 1987
Social Security Number:
501-22-0329
State or Territory Where Number Was Issued:
North Dakota
Death Residence Localities
ZIP Code:
58329
Localities:
Dunseith, Rolette, North Dakota
San Haven, Rolette, North Dakota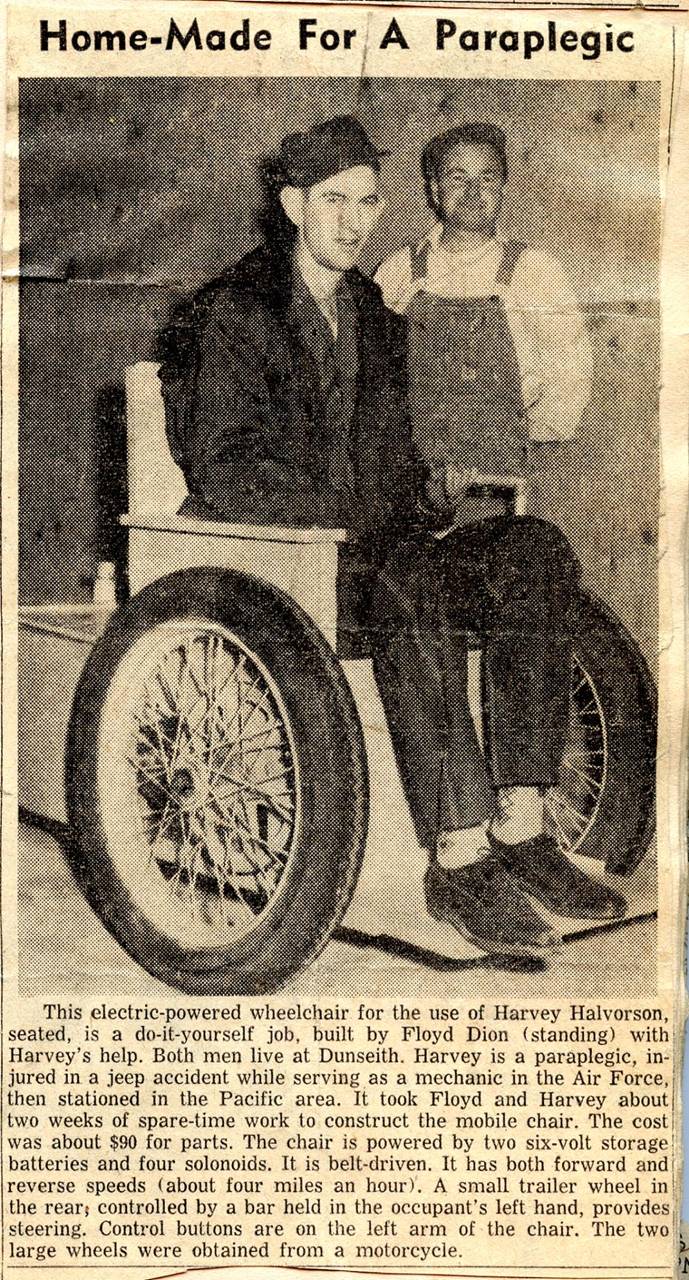 .
.
Regarding the '45 basketball pic that Dick sent in.  They are:
Back Row:  Glen Shelver, Coach, Norman Haagenson, Wayne Molgard, Bill
Hosmer, Ralph Thiel, Derrald Dion
Front Row:  Leo Murray, Allison Fiske, Darrel Fassett, Don Johnson, Bob
Molgard.
Mona (Dionne) Johnson (48)