Laurel Hiatt Benefit on Sept. 20nd at the Midway bar on Highway #5
Message Neola Kofoid Garbe:  Bottineau & Minot, ND
I just had a great visit with Dawn Gregory Allard.  There is going to be a live auction (Rod Hiatt) at Laurel's benefit.

  I was happy to hear this; I will be donating a variety of caramels for the benefit–some made with regular sugar/some with Splenda.  The flavors will probably be plain, plain w/nuts, chocolate w/nuts, raspberry/chocolate and licorice.
 

You make the best caramels. The problem is I can not eat just one, but  the whole package in one setting.

 

Seeing Dawn Gregory Allard's name brings back lots of memories with her witnessing my folks at the Bottineau Bowl for many years. For a number of years my folks ate all of their suppers at the Bowl and on week-ends, their dinners too.  Dawn was one of dad's favorite persons. She knew exactly what and how he wanted his food prepared too with one of them being burnt toast. Dawn's dad, George Gregory was one of the best road grader operators too.  He operated the Rolette County grader for lots of years.

 
Gary Metcalfe ('57) and Murl Watkins Hill ('50)
Picture posted by Patti Metcalfe Woods ('67):  Dunseith, ND
These pictures were taken at Jim and Cheri Evans' gathering at their farm the day after their son David and Kyleigh Monson's wedding .  

Cheri Evans is my niece. My brother Jim's daughter.
Do you recognize Murl Hill getting a ride on Gary Metcalfe's motorcycle.  She is always such a fun person and
Great picture of both Murl and Gary.  Did Gary ride his motorcycle up from Missouri?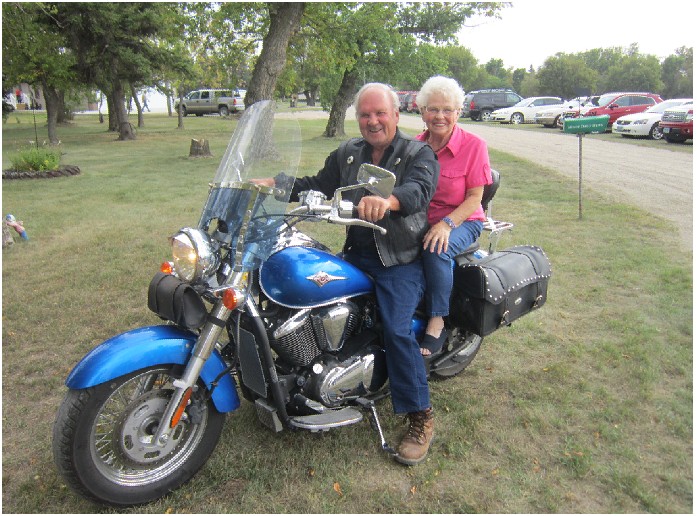 What a beautiful Picture Lindy. Thanks for posting.
Who is that beautiful young lady between you and your mother?
             Lindy (Arlinda) ('69) ???? and Eleanore Hiatt Fauske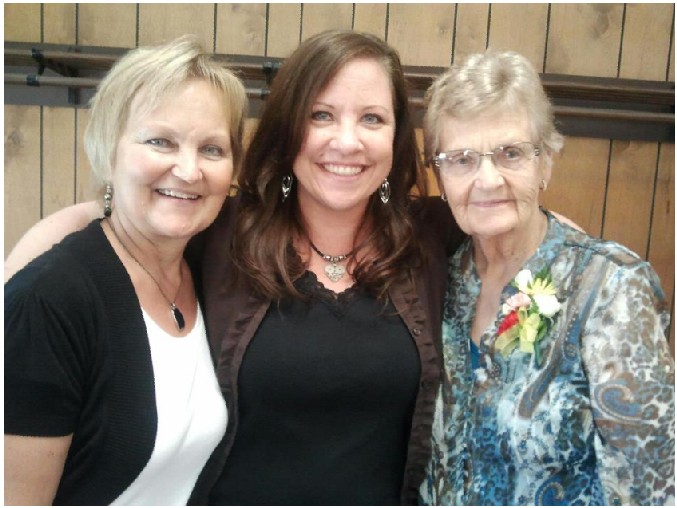 Posted by Shelley Sime Fossen ('86): 
 Jamestown, ND