Note to Sandy Monson Gottbreht
You were the very first name added to the more than 800 hundred names that I currently have for the Dunseith Alumni email address book. It was either late 2006 or early 2007 that I received an email invitation from you for the 2007 All School Reunion. I am not sure where you got my email address from. I know that both Margaret Metcalfe Leonard and John Bedard from my class contacted my brother Darrel in Bottineau for my contact info. Until being contacted by you folks, I had not really thought much about Dunseith for quite a few years. You guys and that reunion got the ball rolling.
Sandy, Not sure how many folks realize that you are from Bottineau. I didn't really know your family, but I know a lot of our readers do. I most certainly have known of the Monson family my entire life. I do know that you come from a large family. I know that you are related to Sharon (Hawkeye) Monson Haakenson too. Hawkeye (Dennis) and I are related. 
Have a very happy birthday and enjoy your special day.
       Happy  Birthday  Sandy  Gottbreht: Dunseith, ND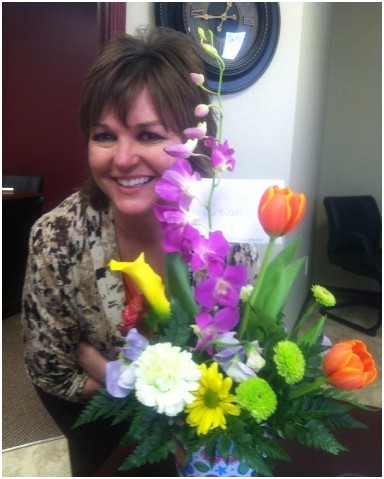 Hurricane Sandy
Message from Lynn Halvorson Otto ('75):  
 Boonton, NJ
Hi Gary,
We lost power Friday night, 5 days after the storm. We only have Greg's iPhone for Internet.
Lynn Otto
 

This is not good. Something other than the Hurricane must be the cause of your power outage. With the recourses spread so thin, you may be awhile too, getting your power restored.

 
Picture posted by Larry Hackman ('66): Bismarck, ND
Who lived in the living quarters above the bar?
What was the building behind the bar used for?
 

I think this picture was taken in June 1958. Comparing the calendar on the wall in the picture that I enlarged below matches the month of June in 1958.

 

Which Cote owned this bar? Laureus Cote often spoke of a bar he owned, but I thought his bar was in Willow City? As I recall, Laureus and Loretta Cote moved to Bremerton, WA in the late 50's

.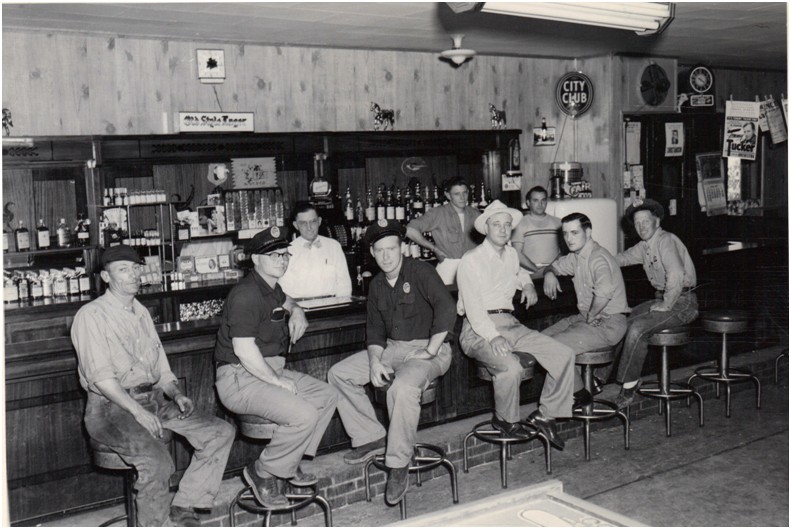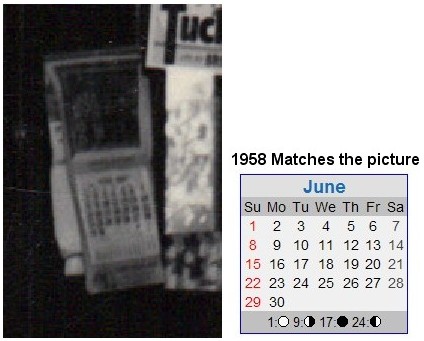 Picture captured from the Dunseith Nursing Home Face Book wall
Wonderful picture. You guys are looking great!
I recognize Floyd and Luella (Halvorson) Dion and Art Rude, but I don't recognize the other lady.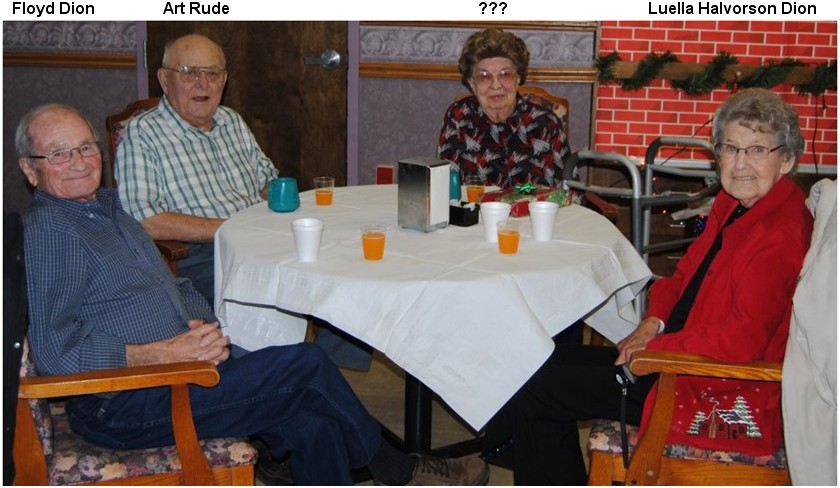 Clayton Parrill ('72): Bottineau, ND
I just couldn't resist sharing this nice photo of Clayton with I think his Grandson?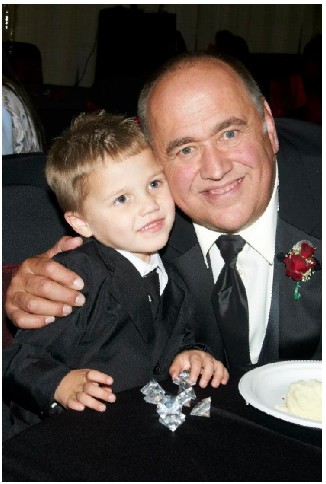 Face Book capture: Recent snow fall – St. John, ND
Dave ('72) and Marsha Abrahamson's back yard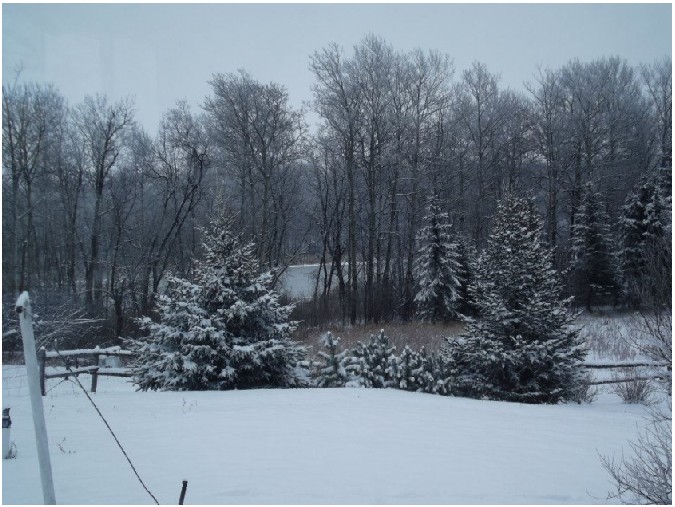 Posted by Larry Hackman ('66): 
 Bismarck, ND