For  the record I did not get a blog posted yesterday
Gary
.
.
Floyd ('45) and Luella Halvorson ('47) Dion's Picture
comment from Lola Metcalfe ('68):  Dunseith, ND
  What a sweet picture of two awesome people  !!- they are so sweet !!- I remember then back when i was a little girl and they were always happy to see me- !!- they are a well loved couple in this area  !!- 
Lola

.
.
Posted by Neola Kofoid Garbe:  Bottineau & Minot, ND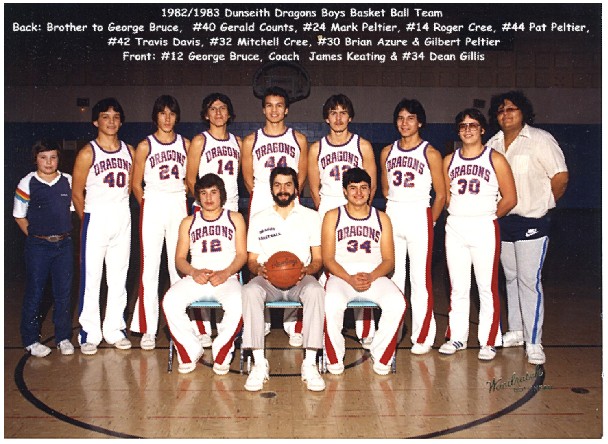 .
.
Posted by Neola Kofoid Garbe:  Bottineau & Minot, ND
.
.
==========================================================================
Blog (112) posted on May 25, 2008
.
.
Hi Gary:
Regarding Carmen and Floyd Richard's note:  Their
daughter-in-law, Lanette Richard, from Rolette,
recently wrote and published a children's book.  I
think a lot of people would be interested in hearing
about this and finding out how they can obtain copies.
Debbie Fauske
Carmen & Floyd, can you tell us where and how we can obtained copies of Lanette's book?  Thanks, Gary
.
.
Your Alaska trip sounds fun, but your not seeing much of it. Alaska is bigger then California and Texas put together. You miss seeing Mt McKinley, Alyeska, Fairbanks, Seward, Portage Glacier""""""""""I could go on and on. Have fun""""""
.
.
Gary and Friends,
First of all, thanks Doreen Bailey for the pictures. The one of the old
white school sure brought back a flood of memories! It was dated 1956,
the year I started school in that building. Thanks to Trish Larson
Clayburgh for all the memories, and good luck in Montana! There is a
gal, at Lake Metigoshe, who raises Morgans. She used to have a website
called Metigoshe Morgans. Her name is Melonie Pewe, [ pronounced Pay ],
and you two may have something in common with the horses. Nice gal too!
Hearing from Dan McKay, and seeing his picture, reminded me of a deal we
made back in about 1970. I was working at the Peace Garden that summer
and had this old 1947 Harley Davidson that I had fixed up from kind of a
"basket case". Dan called me and asked if I wanted to sell it. I said I
would if the price was right. Dan asked if I would meet him up on the
San hill so he could look at it. I thought this was an odd place, but
agreed. When we got there Dan said, "how do you shift this thing?" I
showed him how it had a foot clutch and a hand [ suicide ] shifter. I
said, " haven't you ever ridden a Harley before?" Dan said, "I've never
even ridden a motorcycle before!" He got it going in toward the San and
made it back again to where I was, kind of jerky and wobbly, but he made
it! He asked how much I wanted and I told him $300. He said that was OK,
but would I ride it out to his folk's place on the south side of town?
Dan came out of the house and handed me the cash. That was when I asked
him why he wanted the old Harley? He calmly said, "oh, tomorrow I'm
taking off for Tacoma, Washington and I'm going to ride it out there!!"
Guys– this old bike had old tires and homemade parts and things I had
rigged to keep it going on 10 to 20 mile runs! I wished Dan luck and
shook his hand and headed for home. I got a postcard about a week later,
from Dan in Tacoma! He said the chain broke in Montana but a farmer
helped him fix it, and then the tail light and license plate fell off
somewhere in Idaho or eastern Washington, but other than that,
everything went fine! I think Ol' Dan may have had a little 'Divine
Intervention' on that trip!. To this day  I remain convinced that
SOMEONE has to watch over the young when they do these things!! Below is
a picture of Brenda and me on the old Harley that summer of 1970. Thanks
Gary for this site!
Dick
.
.
                        Dick & Brenda Johnson – 1970