Sorry for the belated post Bob. I had you in my files, but forgot to post.
.
.
Reply from Pam Fugere Schmidt ('73):  Bismarck, ND
Thank you all so much for the Birthday greetings, here and on Facebook.  Whenever I hear the expression "It takes a village to raise a child", I think of Dunseith and how nurturing our community was for all of us.  It was a wonderful place to grow up and we're all so fortunate now to have an opportunity to reconnect through this blog.  Thanks for all you do, Gary!
.
.
Reply from Bob Lykins (60's DHS Teacher):  Hutto, TX.
I know you had a great birthday with family and friends.  Please add me to that long list of your friends wishing you many, many more such birthdays to come.
.

I plan to live to be a hundred plus.

Those Coke Zero's should add longevity to my life too. 
.
.
Dick and Brenda Johnson's Norway Trip
Reply from Paula Fassett ('71):  White Bear Lake, MN
Hi All:
I, for one, am enjoying Dick & Brenda's trip to Norway tales.  I'm just wondering, though……….Dick, did you tell your relatives any Norwegian jokes?????????
Paula I. Fassett
.
.
Dick and Brenda Johnson's Norway Trip
Reply from Sybil Johnson:
 Minot, ND
Dick, those are memories that you and Brenda will never forget. I will pass your trip onto DJ (August) and Beckie. Thank you, for it is very interesting and another start for my beginning and hoping to finish geneology for Augie's family.
Sybil (grandma-great2007@mail.com)
.
.
From Bill Hosmer ('48):  Tucson, AZ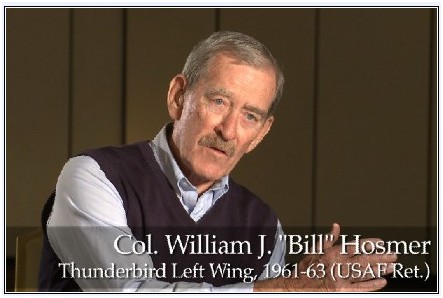 Folks,  The guy standing next to Coach Schulz is Charles, "Pug" Lund.  His dad was the Superintendent

of the San.  He had an older sister named Lola, who was an absolute beauty, but older than me, so no
attention directed  whatsoever, from her, that is.    Pug, Dee Nelson, Dick Cannon, and George Gehres and

I ran around together, and swam in the old swimming hole  near the bridge on old No. 5 to Bottineau, north

of the Gottbret /Evans farm .

     Since we used to swim buck naked in those days, it was my misfortune to be swimming near the concrete

highway bridge which crossed Willow Creek when three Dunseith girls came hiking across the bridge.  They

just stood there, and I tried to maneuver my chilly body behind some brush, and they kept moving around.  The other guys

gotten into their clothes, but I was stranded in the pond for some time until they kindly walked away giggling like girls

always did, and I guess, still do.    So it was and so it is.  Thank you, Gary.  Bill Hosmer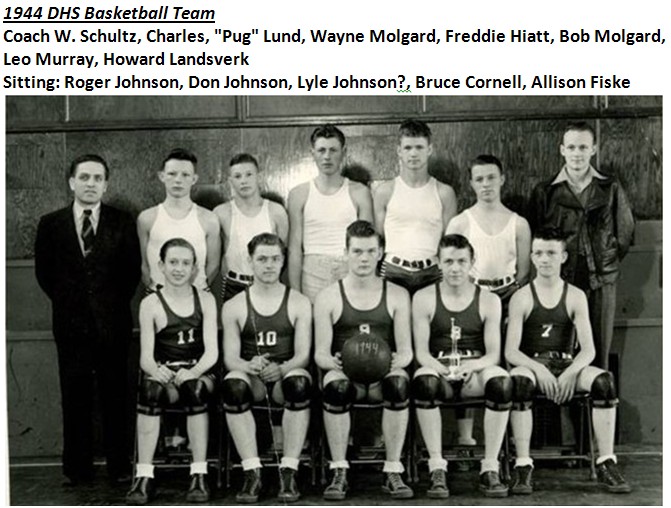 .
.
==========================================================================
Blog (124) posted on June 6, 2008
.
.
From Erling Landsverk (44):
I  HAVE BEEN READING  THE MESSAGES THAT HAVE COME THROUGH ON YOUR WEB SITE, AND I MUST SAY THAT I AM NOT THE ONLY ONE THAT MISSES DUNSEITH AND ALL THE GREAT PEOPLE THAT LIVE THERE AND THE PEOPLE THAT LIVED THERE YEARS AGO.  IF I MAY, I WOULD LIKE TO MENTION A COUPLE OF THINGS THAT STICK IN MY MEMORY.  WHEN I LEARNED OF THE SNOW PLANES, I IMMEDIATELY THOUGHT OF THE CONVERTED BOB SLED THAT ARNOLD WENSTEDT FASHIONED OUT OF A REGULAR BOB SLED. HE HAD MADE EXTRA LARGE  SKIS FOR BOTH AND FRONT BOLSTERS, AND HAD MOUNTED AN ENGINE WITH A LARGE PROPELLER ON THE BACK THAT WHEN IT RAN PROPELLED THE SLED FORWARD AT VERY HIGH SPEEDS.  I WAS JUST A LITTLE KID WHEN I SAW THIS MAGNIFICENT  INVENTION ON THE STREET RIGHT OUT IN FRONT OF ARNOLD LILLEBYS GARAGE. IT SURE WAS A SIGHT TO BEHOLD WHEN HE TOOK OFF. THE OTHER THING I WANTED TO MENTION WAS THE AIR PLANE TIRES THAT ADRIAN EGBERT PUT ON HIS MODEL A COUPE, SO HE COULD ROLL OVER THE SNOW BANKS ON HIS MAIL ROUTE.  IT SURELY WAS A GREAT WAY TO AVOID GETTING STUCK IN THE SNOW BANKS.  NATURALLY, SNOW PLOWS WERE UNHEARD OF IN THOSE DAYS, SO TRAVEL WAS ALWAYS AN ADVENTURE IN THE WINTER. IT SOUNDS LIKE THE YOUNGER GENERATIONS REALLY PUT IT TOGETHER WITH THE SNOW PLANES.  LIKE I ALWAYS SAID, THE NORTH DAKOTA PEOPLE REALLY ARE SPECIAL!
.
.
Wow, in that postcard you can see the old white school  house!  This
message is for Debbie Rondeau…what is the name of your grandson's
band and where does he live in Texas?  My son has a band also and
lives in Texas.
.
.
.