Posted by Julie Knox Seier (72): Minot, ND
Guy Knox



Born: October 15, 1925
Died: February 27, 2016
Guy Knox, age 90 of Bottineau formerly Dunseith, died Saturday, February 27, 2016 in a Bottineau health care center. Funeral will be held on Wednesday at 1:00 pm at the Peace Lutheran Church in Dunseith. Visitation will be Tuesday from 1:00 pm until 9:00 pm at the Nero Funeral Home in Bottineau. (Nero Funeral Home, Bottineau)
Looking for the grave site of Alexander Bomrod
Posting from Barbara Gunderson:  Cavalier, ND
Hi.  I am looking for a gravesite for Alexander Bomrod.
He was a Syrian peddler who I suspect who buried in the Dunseith area.
Do you have any records of him? I am writing an article about him for our local newspaper.
Thank you very much.
Barbara Gunderson
Follow up reply from Barbara Gunderson
Thanks for the response.  No, I live over here east of you in Cavalier.  I'd be happy for you to post my question.  I need to track this man down. He has a  great story.
I have been interviewing people all day long. Nobody seems to know where he died or is buried.
====================================
Blog (426) posted on April 13, 2009
04/13/2009
Posted on April 13, 2009
Doris House Gillies Boise, Idaho
Folks, I have added Doris House Gillies to our Alumni distribution. Doris' mother is Violet Hiatt House. Violet's parents were George and Eva Hiatt. When I recently distributed the combined class list, Leola Hiatt Lagerquist, Violet's sister, mentioned that Violet and Alvina both attended high school in Dunseith. With a lot of questions and correspondence we determined that Violet was with the class of 39 and Alvina was with the class of 42. I have now included them with their respective classes as listed below. Alvina is deceased and Violet is currently in a nursing home in Boise, ID. I have listed her daughter, Doris', contact info in her class matrix.
Monte Espe, When I mentioned to Doris that your mother was a House, she said her dad and your mother were siblings. That would make you guys first cousins. I know you are very familiar with all of your family connections.
When I mentioned, to Doris, this daily letter that I send out. I told her I'd understand perfectly well if she'd rather not be on the distribution. She made if very clear that she wants to be included with the daily distribution. With the Hiatt's and House's, she is related to one heck of a lot of you folks.
Gary
| | | | | | | |
| --- | --- | --- | --- | --- | --- | --- |
| Hiatt House | Violet | 6990 Ironwood Ave | Boise, Idaho, 83709 | 208-362-1121 | Daughter Doris jimdorisgillies2@msn.com | 39 |
Hiatt Thompson

Alvina

Born March 6, 1922

–

Died November 5, 2000

Deceased

42
From Esther Murray Fleming (65): Flint, MI
Hi Gary
I just celebrated my b-day last Wed.the 8th of April. We were out on the road and didn't get to do too much, but hey it is just another year older and deeper in debt. Hope every one your way are doing fine.
Got to go, Bye
Esther
Happy belated Birthday Esther. I do have your birthday in my records, but as you can see, missed it. I am so sorry about that. Esther, you will never be forgotten though. I'm hoping you can be of some assistance with Dick's qustion below. Gary
Esther Murray & Pattie Boguslawski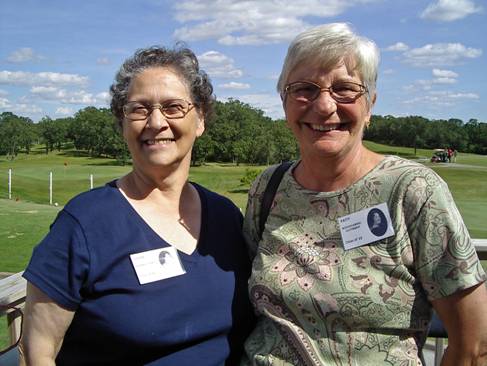 Question from Dick Johnson (68): Dunseith, ND
Gary and Friends,
Something came across my mind the other day. When we were kids in
Dunseith, not much went on around town that we didn't check out. We all
knew if someone new came to town or someone opened a business, etc. I
may be wrong or was told something that wasn't right, but I wanted to
ask Esther Murray if at one time, for a short time, a guy opened a shop
in the lower level of the building her family lived in and made
mattresses. I remembered watching someone sewing fabric and there were
mattresses that appeared new, standing by the north wall. I don't think
he was there very long. It could be that my memory is not correct, but
Esther will probably know. Thanks!
Dick
Reply from Cheryl Larson Dakin (71): BEDFORD, TX
Hi All. Thanks so much Neola, for printing the Richard Family tree. I am in the process of putting this all together for my family, and it really helps to see it in this format. Coming home to Dunseith was always such an adventure because we were always meeting new family members. One of my fondest memories of Doris and Leo was at my wedding in 1975. I promised Leo that he could have the first dance after my dad and my husband, and sure enough, we danced to "Cab driver, once more round the block…" A good old two step. Fun times.
Cheryl Larson Dakin
Cheryl, with Allen's rely below, I have a lot of holes in that little Richard matrix. I missed a lot of Dunseith Richard folks. When I get a chance, I am going to put together a complete Richard family matrix down to your and Allen's generation. Gary
Reply from Allen Richard (65): Midland, MI
Nice work, Gary — but it goes a lot deeper — more than I can remember. Floyd can connect the dots better than I can, but Hycinthe — being French/Canadian/Catholic — had a few more kids–and they had a few more kids —- Bernadette was the oldest. She was grandmother to the all the Houles we went to school with. Joe was Ron Richard's grand dad, Pete ran the dime store on main street; Albert was long time maintenance guy at the San; Leo's son Leon was a long time grocer in Bottineau and Leah lived on a farm not far from Emery Carbonneau for many years — Then there was Omer — but I give up. Floyd—– help? LOL
Hycinthe raised his brood in this house– for the most part. It has been updated a bit as you can see from the interior pix.
Allen
Allen, With my comments to Cheryl above, I am going to make this matrix complete down to your generation. You mention Leah. Would this be Leah Bergeron? She was good friends of my folks with the Senior citizens in Bottineau. Gary