Pat Bearsdale TV Show Comment/Question
From Peggey Wurgler Axtman (71): Kent, WA.
Hello Gary & All . . .
Just want to inquire if there is any more info on the Pat Bearsdale Show? We have relatives (the Arland Borgen Family of Wolford) who had a band that appeared regularly on the show. I am fairly sure they would be interested in seeing any old tapes or recordings of past performances. I recall my parents (John & Irene Wurgler, Rugby) would never miss the show on TV. I remember Pat always sang "On the Wings of a Snow White Dove".
Thanks for keeping this 'blog' alive. I certainly appreciate the opportunity to stay connected!
Peggy Wurgler Axtman
Kent, WA

Dunseith Days schedule
Posted by Verena Gillis:  Dunseith, ND
Hello everyone. We've had a lot of people asking when Dunseith days is going to be this year. It will be starting Friday August 3rd and ending on Sunday August 12th. The parade will take place on Saturday August 4th and we are planning activities throughout the week. We are hoping to put our schedule of events out soon!😎
Thank you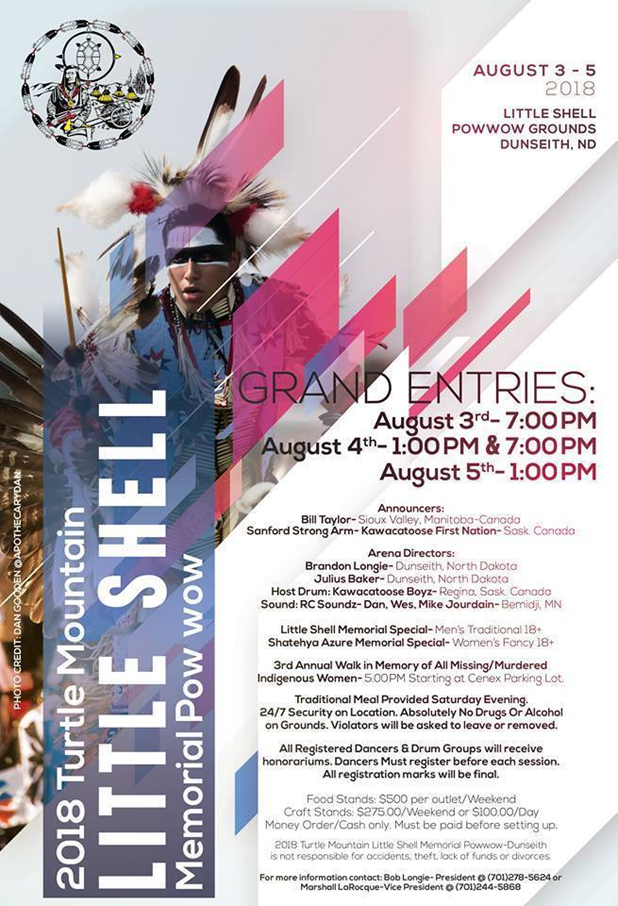 Marilynn Sawchuk (Dr. John Sawchuk) Obituary.
Comments and Web link posted by Vickie Metcalfe ('70):
http://www.dunnigandix.com/obituary/marilynn-sawchuk
Note: Dr. Sawchuk was a physician at the Dunseith Clinic for a number of years during my childhood days.
Obit Web Link
http://www.dunnigandix.com/obituary/2997556
Gary  and Friends of Dunseith School,
This past month  of June, at a Children of Trauma conference, I met  an elementary  teacher. She told me she is the daughter of Dr. and Mrs. Sawchuk.
We had a warm visit discussing her dad.  And she shared her mum was  living at Fargo.
Marilyn Sawchuk was the wife of an esteemed Doctor.
Dr. Sawhuk practiced medicine  at  Rolette Hospital.  He also served Dunseith and  possibly Belcourt.
Dr. Sawchuk was our  family physician  for many years.
As  our family doctor; he  and Dr. Cook, delivered my brothers,  surgically  removed my third grade  appendix in the operating the theatre at Rolette Hospital.
Later,  when  I was in college, Dr. Sawchuk surgically removed  a growth on my eyelid….at the Dunseith Clinic office.
Both mom and Dad felt they could call on him and he would be open to discussion.
My parents respected him immensely/He was smart, capable and very kind.
Later, Vickie
"Only in your State" San Haven News article
Posted by Do Martel (Former DHS Principal):  Rosemount, MN
Everyone In North Dakota Should See What's Inside The Gates Of This Abandoned Sanatorium
North Dakota is dotted with the occasional abandoned farm house, empty towns that once thrived, and a few unusual facilities that are no longer in use and have been mostly forgotten about. One of the most notable is an abandoned places in the Peace Garden State is the San Haven Sanatorium. It was once a state facility for tuberculosis patients, then later for mentally ill patients, before being shut down in the 1990s. Today, it still sits like an empty shell of what it once was with a dark past, and seeing what's inside those grounds is staggering yet fascinating. Take a look for yourself:
The San Haven Sanatorium was built as a tuberculosis sanatorium in 1912 in the Turtle Mountains of North Dakota. Today, it sits abandoned.
==============================================
Blog (723) posted on February 22, 2010
Sunday, February 21, 2010 10:11 AM, CST