Gary Stokes Posting
Folks,
As Many of you already know, Angel Maglangit is with me now. Many of you have seen her Facebook postings tagged with me. She is a bit younger than me, Never married, no kids and well educated with several BS degrees. She gets along well with all the folks in our area and all of my friends too. She has been offered several jobs, but I told her as long as she is with me, I prefer she not work. She recently got her drivers license, so years down the road, and as the years crop up on me, she can do the driving.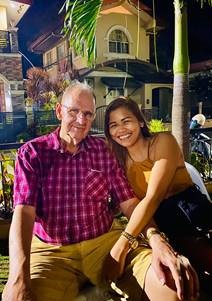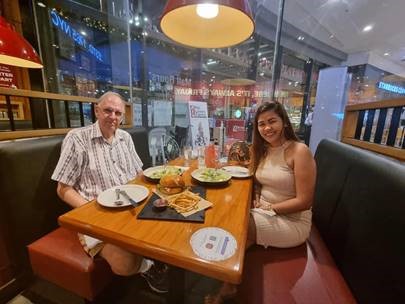 Yellow corners, Kelvin Store
Reply from Ron Cain (Keith Pladson siblings cousin):  Superior, WI
Greetings Gary,
A recent reply to you from Allen Richard referencing the Kelvin, ND store caught my attention.
The area was the birthplace of my father Lester G. Cain in 1914.  It made my day!
Archie Metcalfe (Vickie Metcalf's Brother) DHS Class of 1979
Obituary provided by Neola Kofoid Garbe:  Minot, ND
Gary's comments
Archie's death was sudden and unexpected. Really hard on the Family. His mother-in-law is Mary Eurich Knutson (DHS 1962). We extend our condolences to all of his family with his passing.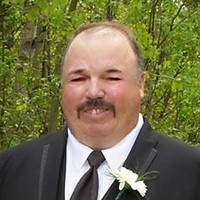 September 16, 1961 – October 26, 2021
Archie Metcalfe
Archie Metcalfe, age 60 of Dunseith, passed away Tuesday, October 26, 2021 at a Dunseith clinic.  His funeral will be held on Friday at 11:00 am at the Peace Lutheran Church in Dunseith.  Visitation will be on Thursday from 4:00 pm until 7:00 pm at the Nero Funeral Home in Bottineau.  Burial will be at the Little Prairie Cemetery north of Dunseith.
Archie was born on September 16, 1961 to Clifford and Charlotte (Lamb) Metcalfe in Rolette North Dakota. Archie was raised in the Turtle Mountains north of Dunseith. Archie attended Dunseith Public School and graduated in 1979.  During his high school years Archie worked at Dales Truck Stop. After graduating, Archie went to Wyoming for a very brief career on the oil rigs. In 1980 Archie started working for Hutton Contracting working as a laborer and heavy equipment operator plowing in telephone cable.  On December 30, 1982 Archie married Sally Knutson at Peace Lutheran Church in Dunseith. Logan (son) was born January 1987 and in November 1987 Archie moved his family back to Dunseith, North Dakota.  In the spring of 1988 Archie went to work for his uncle Floyd Lamb. Archie also purchased his first little herd of cows and began ranching. In 1990 Jordan (daughter) was born. Archie went to work for Gustafson Horse Ranch. In 1992, Trenten (son) was born. That same year, Archie decided to sell his cows and went into the PMU business with Shannon (brother).
Archie purchased a colt from Gustafson ranch and began team roping with his brother, friends, and neighbors. As his kids grew up, they joined in as well. When his 3 children outgrew daycare, they spent their time "helping" their dad. We still laugh about Jordan's zip tie ponytails. A hairdresser, Archie was not. In 2004 Archie started building his cow herd again. In the same year, PMU contracts were canceled so Archie went off on his new venture, Metcalfe Excavating. Archie loved his big machines and the excavating business but when the opportunity arose in 2008 to take a job with Rolette County Archie took it. He loved his job and was very good at it. In 2020 Archie was elected as a Rolette County Commissioner. He was very happy and proud to serve his community. Though the job was not without its own set of trials, he sure wasn't afraid to take on a good challenge. Archie was president of the Turtle Mountain Wildlife Club for many years and a member of the Dunseith Rodeo Club.
Archie is survived by his wife of 39 years, Sally (Knutson) Metcalfe, his children Logan (Brittany) Metcalfe, Jordan (Stuart) Oien, and Trenten (Kendra) Metcalfe. All of Bottineau. Grandchildren, Zoey, Gunnar, and Baylor Metcalfe; Kahlan, Liam, and Finley Oien; and Baby Boy Metcalfe (Due January 2022), Mother-in-law Mary Knutson, Sisters Nancy (Norman) Moreno of Minnesota, Vickie Metcalfe, Cyndy (Craig) Miller of Bottineau, Brother and best friend Shanon (Debbie) Metcalfe of Dunseith, aunt Betty Lamb of Grand Forks, and many nieces, nephews and cousins.
Archie was preceded in death by his parents Clifford and Charlotte Metcalfe. Father-in-law Bud Knutson, Brother-in-law Bob Knutson, cousins Janice Poitra, Lola Vanorny and many aunts and uncles.
Arrangements were with Nero Funeral Home in Bottineau.  Friends may sign the online register book at www.nerofuneralhome.net.
Archie Metcalf
Vickie Metcalf's Comments: Archie was her brother 
Thank YOU Neola  for posting.
 Archie truly blessed me with his presence for 60 years.
Over  35 years ago, we changed roles, he became my big brother.
He was an awesome son to my parents, brother, nephew, cousin, and, husband  to Sally, father and father in law to 6, A COOL  grandfather!
Over the past few days,  I  have heard from so many OF VARIOUS AGES,how he touched their lives as  a respected true friend and mentor.
……..My brother Archie in our family,  was a '"LAUGHTER IS THE BEST MEDICINE"  person.
Vickie
Donald Hosmer DHS Class of 1952
Obituary provided by Neola Kofoid Garbe:  Minot, ND
Donald Hosmer
October 02, 1933 – October 08, 2021
Donald Edwin Hosmer passed on into God's glory on October 8, 2021, just 6 days after his 88th birthday.
Born on October 2, 1933 in Bottineau, North Dakota to Jack and Inie Hosmer, he was their second child. Because he weighed just a little over 3 pounds, he remained in the hospital for quite some time before going home to Dunseith, where he lived the rest of his life.
Don was the middle son of 3 boys and enjoyed a childhood of family time with various Hosmer relatives. After graduating from high school, he attended the Forestry in Bottineau where he was proud to be on the boxing team. Don worked for his father in the Hosmer Department Store. After marrying Jesslyn Maureen Selzler in 1958, he ventured out on his own and built a laundromat. He also built a car wash and for a short time ran a laundry in Bottineau as well. Don owned a post office building in Watford City. He managed the Dunseith golf course for several years.
Don enjoyed music. He most wanted to be remembered for his singing: "I enjoyed singing and I was complimented by many people about it. I had perfect pitch". He played golf and he and Jesslyn spent summers at their cabin at Lake Metigoshe for many years. They traveled extensively in their RV and spent many winters in Mesquite Nevada. Don was an avid reader. He was an open-minded, knowledgeable, conversationalist, with a good sense of humor and a generous, kind spirit. He was a devoted son, husband and father. Don knew the history of the Dunseith area and the families of the Turtle Mountains well.
Don was preceded in death by his parents, Jack and Inie Hosmer, his wife Jesslyn of 54 years, his sisters-in-law Pat Hosmer and Katrine Hosmer, and his brother-in-law Greg Selzler. He is survived by his daughters Kay Maureen (John Cantley) and grandson Nicholas Hosmer Cantley, and Donna Jo (Dave Leitheiser)_, granddaughters Keely Inez Larson and Hannah Vi Larson, his brothers Bill Hosmer (Liz) and Bob Hosmer (Carol), sister-in-law Barb Selzler, and many cousins, nephews and nieces.
A private celebration of his life will be scheduled at a later date. Memorials may be sent to the International Music Camp or the Dunseith Betterment Committee.