Fauske reunion:
What a fantastic reunion this had to have been. When I saw other pictures posted on Facebook of their reunion, I was hoping We'd see some with their mother Elenore (Stubby) too. Doesn't she look fantastic. She was 97 years young this year.  Thanks, Carrole Fauske Rude for posting.
The whole family looks wonderful in both of these pictures. I know the majority of you know and can connect to this family too.
Off the top of my head I think Stubby is the only surviving of the Johnny and Margaret Hiatt siblings. Her first cousins, Sisters: Leola Lagerquist and Nettie Peterson, both in their 90's too, are doing well. I recently saw some of Nettie's Facebook comments too, so I know she is actively engaged with Facebook.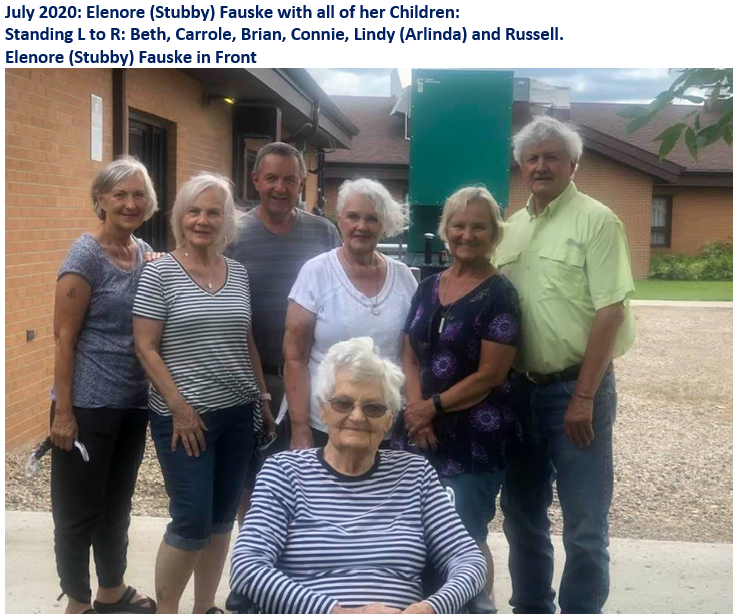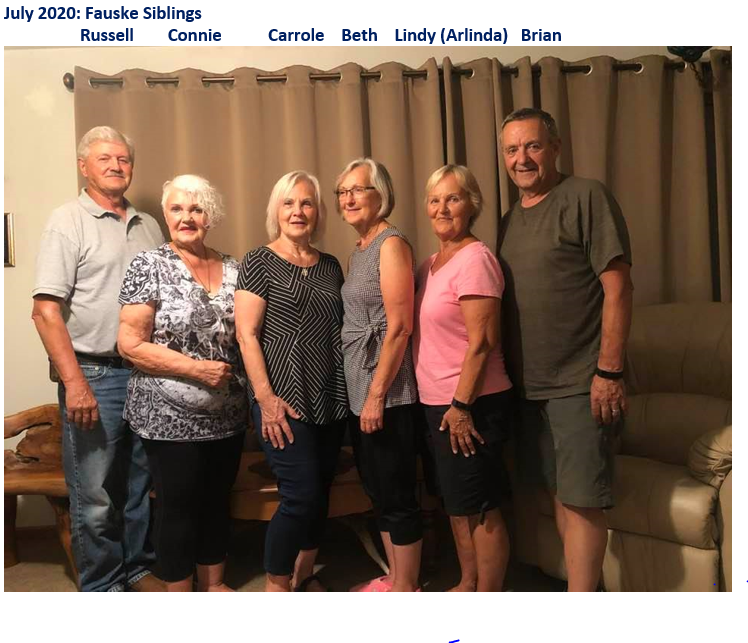 Leland (Lee) Stickland (64):   Dickinson, ND
 I think the Covid Lockdown did him in.
I think Leland needs a haircut.
Gary
2018: Leland, I found this photo

Leland's Posting
No problem; what YOU see is what YOU got, regarding posting of my photo. We are yet locked down inside our facility. We have (staff and each resident), tested negative for the last two (2) test periods when checked each two (2) weeks. Thus, we are now able to go to the DR for meals. We have assigned seating to facilitate any contact- tracing, if that would become needed. Good days to YOU and YOURS
Lee
 Leland's Follow up post
Gary, I forgot to mention the most important part. Our lady Barber was finally able to get into the facility so I had my normal haircut down to the skin. The long hair that shows on the picture is nearly an insult but it was an accumulation from about 5 months because I needed a haircut before we got locked down. Don't want to keep bothering you I just wanted to make that clarification so that maybe you can make that note in any narrative so the folks that know me want to feel that I fell off the edge even though I live out here in Western North Dakota where it pretty close to the edge. Thank you again Gary time for me to catch a little sleep I didn't go to bed last night I was learning about camshaft degrees lobes and durations and how to build those Transmissions that you use and race cars when you can keep the pedals to the metal and just keep moving your levers through the six gears. Maybe Bernadette would remember me but y'all so he can say hi to your caregivers for me.
Lee