My condolences to The Denise Peltier family. From Vickie Hiatt LaFontaine ('73): lafvickie@yahoo.com Grafton, ND
Kaye Lystad Kirk's (BHS Class of 1981) husband (BHS Class of 1982).
Posted by Neola Kofoid Garbe:  Minot, ND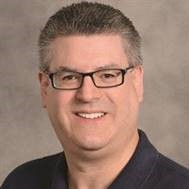 Douglas John Kirk
https://www.hansonrunsvold.com/obituaries/Douglas-Kirk-4/
Folks,
Douglas' wife, Kaye Lystad Kirk's parents were Willie and Joyce Lystad. Willie owned and operated the Westland Gas station in Bottineau for many years. Most of old timers remember Willie Lystad and the Westland Gas Station in Bottineau.
A few years back Kaye messaged me and ask if she could be on our distribution. With her vast historical and Genealogy knowledge, she has been an active participant of this blog too . She reads each and everyone of these blogs, often times with personal comments to me and comments for posting too.
Kaye, we are so saddened to hear of the sudden passing of your husband Douglas. Reading his obituary, he had a great career with great accomplishments. You can be very proud of him. We know you will miss him dearly too. Our condolences are with you with his passing too.
Gary
Linda Marie LaRocque Poitra (DHS '68) Obituary Posted by Neola Kofoid Garbe: Minot, ND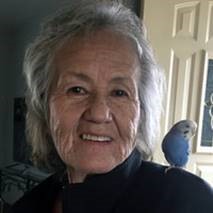 Feb 17, 1950 – JAN 02, 2020 https://www.nerofuneralhome.net/obituary/linda-poitra
Ackworth Cemetery Donations
Posted by Glenda and Russel Fauske (64):  Dunseith, ND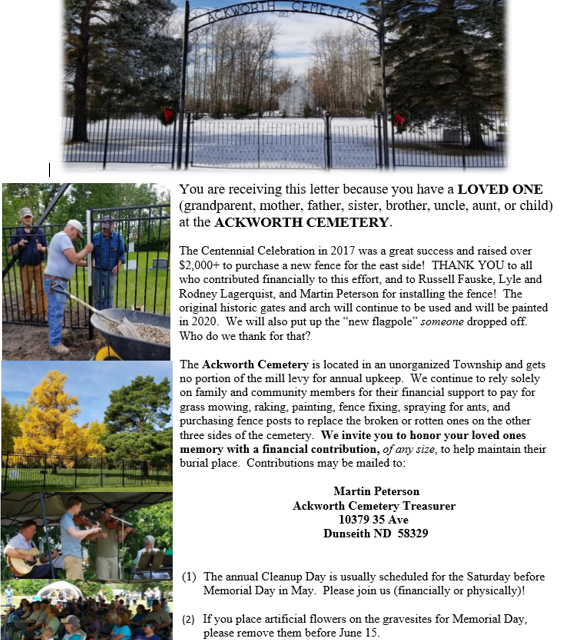 ==============================================
Blog (85) posted on Jun 12, 2010 Hannah Loeb is not well: 

Hannah Lobe is not well

Message from Karen Loeb Mhyre (65): Bellevue, WA
 Hi Gary,
 Sadly, I am writing to tell you that my mom is sick. She had been having abdominal pain since the later part of April. I returned home the 19th of May after a stay with our daughter in Ann Arbor. we saw the surgeon on 5/21 and she had a bunch of tests. She had surgery on June 2nd & is still recovering @ Evergreen Hospital in Kirkland. She has a bad diagnosis of adenocarcinoma of the bowel with +. nodes and spread throughout the abdomen. It is a stage IV cancer. She has been followed closely by the cancer center with extensive lab work every 6 months, and had a normal workup December 9, 2009. she had a colonoscopy three years ago. She is 89 years young and has lived a full and wonderful life. She has raised 5 great children and now we will take good care of her. Up until June 1st, she was reading, playing scrabble or pinochle. She is a fighter and we hope for some time to be together, probably 6 months to a year. She is pretty mad about the whole thing as you can imagine! Please keep her in your thoughts and prayers.
We hope to have her home by early next week.
Thanks again for all of your wonderful communications!! Mom's inner strength from her North Dakota days will serve her well as we make this journey.
 Take care,
Karen Mhyre (daughter of Hannah Loeb)
 Reply from Ron Longie (65): Yakima WA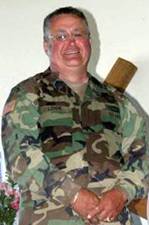 Gary, It looks like I missed a terrific time, and nice to see pictures from the reunion. I am going to Dunseith the first week of July to see old friends, I will be going back with my kid brother Donnie he hasn't been back in 30 years so it's time for a trip, as for me all I need is a reason. I am really looking forward to this trip it should be a blast.
Ron
Vickie Metcalfe & Chuck/Geri Metcalfe Munro's trip to Scotland:
From Vickie Metcalfe (70): Bottineau, ND
 Gary, Chuck and Geri Munro and I returned yesterday evening to the USA. Both the very first day and the very last day of our journey were hectic stress. Ah, in-between was pure magic. More sunshiny days than i could have ever wished for or imagined. Flying into Glasgow, we spent the first two days on the at Luss on Loch Lomond, the Fargo First Presbyterians were part of the church service celebrating it's 1,500 year anniversary. (we missed Prince Charles by 3 days) From Loch Lomond and the River Clyde, traveling by bus, we stayed at a bed and breakfast on the Isle of Mull, where our great Grandmother, Jean (Mclean) Metcalfe's clan hailed from. Ferrying to the Isle of Iona we mingled with people from various parts of the world who were also making pilgrimages. On that isle, St. Columbe introduced Christianity to the Druids, Picts and Celts. We found it to be a truly special spiritual place. Through the busy days, often one track trails led us to many castles, some in ruins, others very opulent. We stayed at Knock Castle. We saw an old cathedral where it is believed one of the oldest Yew tree survives in a kirk yard, just a mere 5,000 years old. We photographed Highland Coooo's……. Venturing down history trails to that last battle field. We listened to bagpipes, learned of Culodian and the Jacobites, Bonnie Prince Charlie and Sir William Wallace, Rob Roy MacGregor, and Robert the Bruce etc.. Throughout the highlands, among castle ruins, cottages and rock fences we saw gentle long woolly long tailed sheep who patiently wait til late July to be sheared. We learned there are over 7 million sheep in Scotland, the wool market throughout the world is dipping downward. Central Scotland has its' own silicon valley as the number one export is technology ………..followed by #2 export ….whisky. While Chuck and Geri visited a monastery existing for centuries. I went off to find the ever reclusive,Nessy who has also existed for centuries……. I spent two hours exploring the sometimes 560 foot deep Loch Ness. While aboard,I met a teacher on school holiday, from Wales and her daughter. Francesca, the daughter, was wearing a Cooooo hat and preferred to be called Mosey the Coooo. We made exchanges about the school systems in each country and I believe, "We are more alike and have more in common than we have differences". The last three days of our journey found us crossing the Firth of Forth to Edinburgh. By this time I was weary of castles. Walking through the rain, we searched to find the grave of Greyfriars Bobby, walked a bit of the royal mile and listened in the magnificent acoustics of St. Giles Cathdral, finally hoppong a double decker city bus where we got a birds eye view for a couple hours. Food each day began with a full Scottish breakfast. Bacon, eggs, sausage, black sausage, grilled tomatoes, toast, Sottish jams,…..or cold cereal, ham, cheese, or…..kipper, or salmon. Often the fish and chips were favored for dinner. Supper, we had choices of venison, mussels, roast beef, chicken, haggis, cullen skink, carrot soup. In between was tea time…… Scottish food is fantastic!!! Finding a wealth of treasures to be brought home; Red Hot Chilli Pipers and Mclean of Lochbuie tartan ties for the Metcalfe men. Golf hats and tees from St. Andrew's. Linens, wool, and books for the women and wee children. Yes. We three agreed; the history, culture, scenery and food rate across the board high marks. The people of Scotland made the magic as they were welcoming, warm friendly to animals and people, honorable, and containing healthy doses of vibrant humor and wit. I came home to my Lochbuie. Whom, thank goodness is not purring having spent the last 2 weeks with Cyndy's family and her cats. But… me thinks, I find Buie has developed a fine taste for people food. Acht! Another-r- r tomorrow to be filled with dog walking, picking ticks and r-r-reminiscing. Vickie
Pictures taken at the Rolette County Museum in St. John:
Folks, these are a few pictures that we took when we visited the St. John Museum on Friday, May 21st.
Thank you, Dick Johnson and Mel Kuhn, for your hospitality, allowing us to make this tour possible of this great facility of exhibits. I was impressed with all that you have.
Gary
Gary Stokes & Art Rude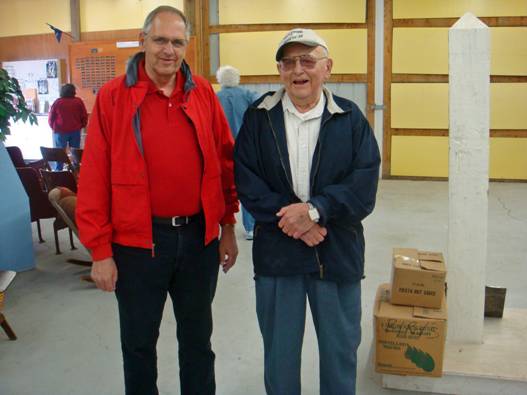 Angela Berube Malget, Connie Halvorson Kester & Gary Stokes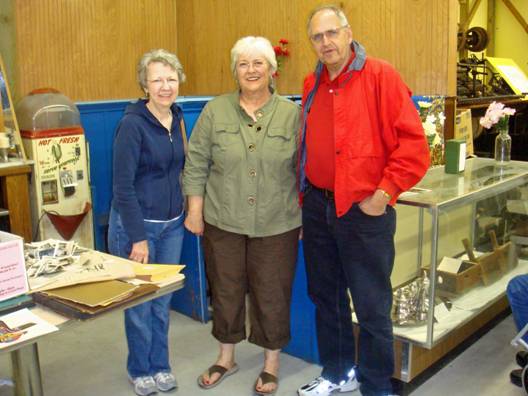 Gary Stokes, Harvey Hoffman, Dave (Husband – Brenda Hoffman),
Alice Hoffman, Brenda Hoffman (68) & Esther Murray Fleming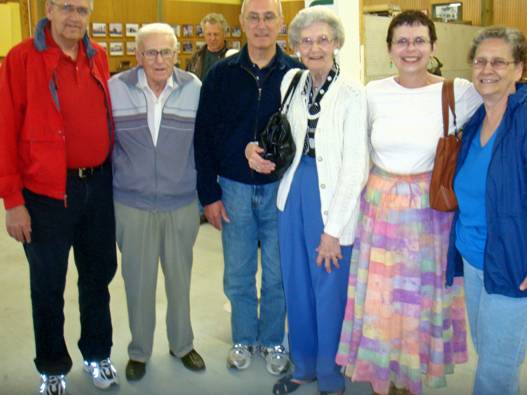 Greg Malget, Angela Berube Malget (65),
Connie Halvorson Kester (64) & Gary Stokes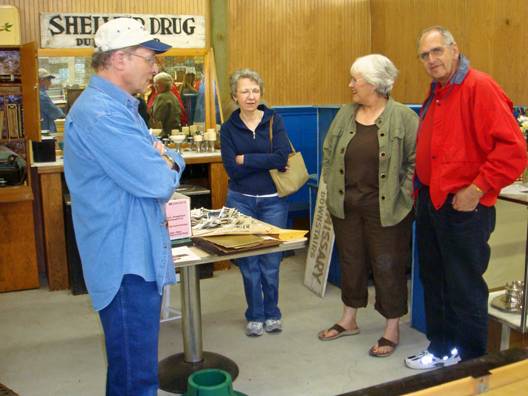 Susan Fassett Martin (65), Dick Johnson (68) & Paula Fassett (71)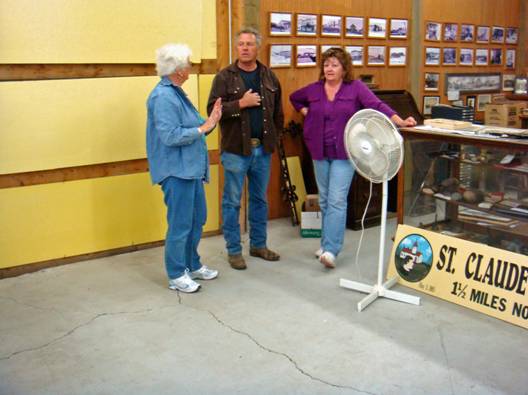 Esther Murray Fleming (65)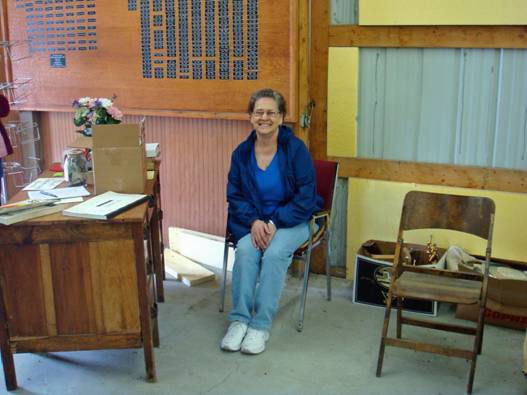 Angela (Berube) & Greg Malget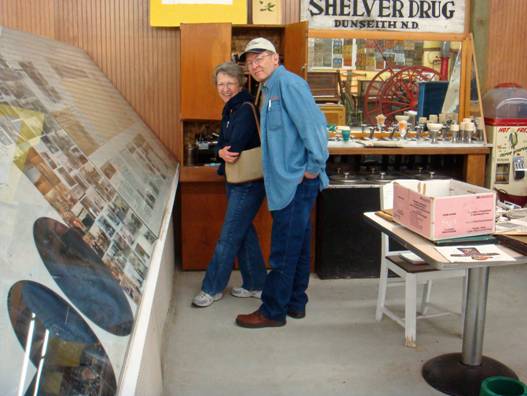 Esther Murray Fleming (65) & Connie Halvorson Kester (64):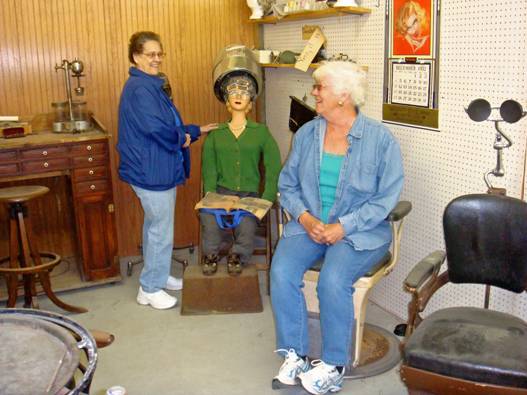 Gwen Grimme Eltz (68)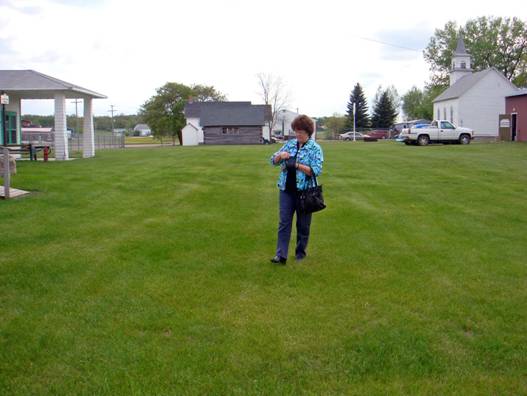 L to R: Mel Kuhn, Bill Grimme, Greg Malget, Dick Johnson,
Connie Halvorson Kester, Gary Stokes,
Angela Berube Malget & Jim Kester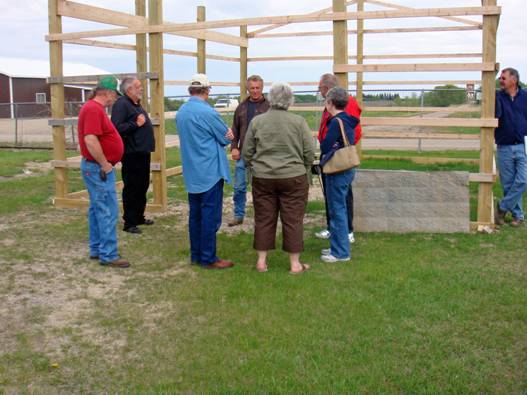 Mel Kuhn's Classic that he restored and drives