Reply to Ginger LaRocque Poitra's posting
From Teresa Sivertson Delikat:  Box Elder, SD
Gary,
After reading Ginger's comments and your reply I want to share a proverb called An invisible thread…I have thought so often of the many people who who have flowed through my life; schoolmates, patients, co-workers, friends and acquaintances and every contact makes us who we are.  I also remember that as a farm girl, I felt inferior and now I'm thankful for my farm upbringing and proud of my heritage.  Over the years, I have found that the people I held on a pedastal are just like you and I with their own struggles in life.
Theresa Sivertson Delikat
Seim School Photo Identified
Posting from Vickie Metcalfe ('70): Bottineau, ND
Gary and Friends,
Karen Larson of the Spectrum on Main Street, Bottineau was  ever so kind as to enlarge the photo of Seim School, Holmes Township.
I connected with Marie (Eurich) Beachler regarding the Seim School  photo. She graciously invited me into her home to look the photo, had a wonderful discussion and…. shared a little lunch.
Marie told me her family, (David and Eva Eurich) lived on the road south of the school from 1940-Dec.1943 until moving to the Halstead farm in Willow Lake Twp.
With the clear enlargement, Marie quickly with ease, identified everyone. She said she believes the school term year was about 1941.
Mrs. Hazel Brennan  the teacher  for one school term was  also the photographer behind the camera.
The children of Maisie and Bennie Olson lived South-east of the Eurichs.
Marie said,  "Mrs. Hazel Brennan and her husband Ross lived in a little house in the School yard with their two daughters, Carol Jean and Kathleen."
When the school term was over, the little Brennan home located in the Seim School yard was sold and moved to a new location.
The next school term the teacher at Seim School  was Mrs. Eva Seim.
The Central Telephone Office which had been located in the big white Seim farm house, operated by Mrs. Ingrid Seim  relocated  into that little house.
Its  new location was  a wee bit south of Kelvin Store overlooking the shores of Lydie Lake on Highway Number Three.
Among the Central  operators on location there; Bette (Eurich) Nerpel, Bertha ( Metcalfe) House, Kathy (Maginel) Gregory, Eleanor (Metcalfe) Nerpel .
'Central' telephone office continued to operate  from that little house office until about 1963-1964 when SRT's  Metigoshe exchange came into being.
(Any mistakes are mine. Please, if anyone has further information regarding Seim School and Central Telephone, or corrections please respond)
Whoa!
T'is soon the end of January, the days are getting longer!
I haven't seen any 'Sun Dawgs' this beautifully mild week.
And, t'was an especially fine melting day today, January 27, 2016.
Until later, Vickie
James Melvin Enno
(March 29, 1938 – January 26, 2016)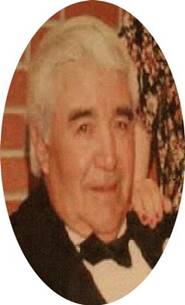 Guest Book | Sign Guest Book | Send Sympathy Card
James Enno, age 77, of Dunseith, ND passed away on Tuesday, January 26, 2016 at Essentia Health, Fargo, ND.
James "Jim" Enno was born March 29, 1938 to Alex and Rachel (Morin) Enno. He was the youngest of seven children and grew up and attended St. Ann's Mission School in Belcourt. Jim started working at Neameyer's Body Shop in Rolla at a very young age. It is where he found his passion for painting and auto body work. He was united in marriage to Gwendolyn (Kjervestad) Enno on November 15, 1958, they later divorced in 1995.
From the years of 1958 to 1965 he worked various auto body jobs in St. Paul and Cokato, MN, to Rugby and Bottineau. In 1965, he moved to Dunseith to start his auto body business, "Jim's Body Shop." People came from all over other counties and as far as Canada to have Jim work on their cars. He was know as "The Body Man" as he could fix anything no matter how wrecked the car was. He sold his auto body business in 1985 and started Enno Enterprise from 1986 to 1992. He also worked for the tribe as a carpenter until he retired in 2002.
Jim was a great softball player in his day and had his own softball team. He participated in demolition derbies, loved racing snowmobiles with is sons, loved to hunt deer, play "chase the ace" with his kids, and fish with his special friend, Melba Lund. He took up bowling and had one hell of a curve on his ball.
He also loved to play golf and had a mean left hand swing. He never outgrew his love of coloring eggs at Easter and was happy to do it with his grandchildren. He loved his grandchildren and loved sitting outside watching them play basketball, football, and baseball. He also enjoyed being the "babysitter" for his youngest grandson for the past few months.
Jim is survived by his children, Everett (Kim) Enno of Williston, Dellorie (Mark) Enno of Fargo, Allan (Shari) Enno of Horace, Laurie Enno of Rolla, Bonita (Jim) Enno of Horace, and Cherrie (Alan) Belaskie of Kindred; grandchildren, Catlin Enno, Lexi (Kenny) Kloste, Jordyn (Jamie) Helgeson, Jacob Peterson, Kaycee Peterson, James Mitchell, Jaide Enno, Lane Belaskie, Alison Enno, Andrew Enno, and Stanley Belaskie; and many nieces and nephews. He is also survived by a sister, Blanche Kroll of Williston.
Jim was preceded in death by his parents, Alex and Rachel Enno, son, Clarence Enno, brothers, Sam Enno, George Enno, and Raymond Enno, and sisters, Laura Azure and Rose Anne Azure.
The Enno Family would like to extend a heartfelt thank you to Melba Lund for all that she had done for our dad over the years.
A visitation will begin at 6 PM on Sunday, January 31, 2016 at St. Ann's Catholic Church, Belcourt, ND with a Rosary Service at 7 PM. Funeral Mass will be Monday, February 1, 2016 at 10 AM in the church with Fr. Tony Hession, S.O.L.T. presiding. Burial will be in St. Ann's Catholic Cemetery, Belcourt, ND in the spring.
Elick Funeral Home, Rolla, ND.
====================================
Blog (412) posted on March 30, 2009